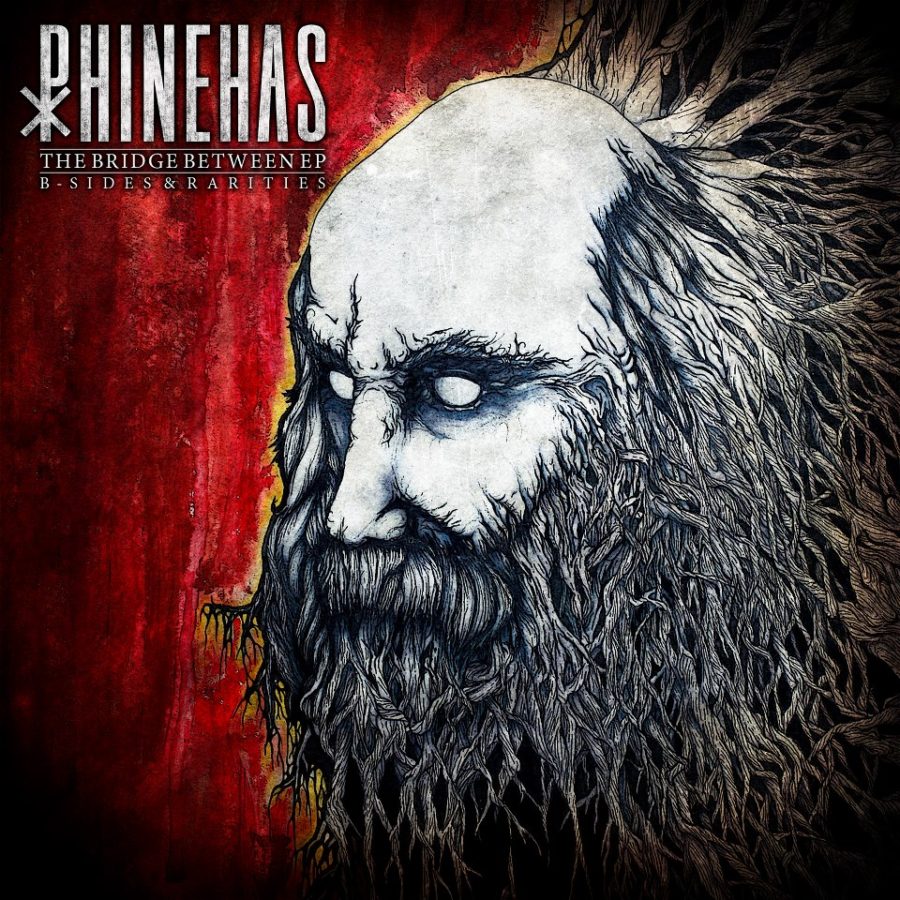 Artist: Phinehas
Album: The Bridge Between EP
Label: Red Cord Records
Release Date: 01/22/13
Reviewer: Lee Brown
Tracklisting:
Panhammer
Well if the Earths are Stopped, Then the Fox Faces the Hounds
David And the Gate
A Pattern in Pain (Acoustic)
Enkindler
Crowns (Acoustic)
The Wishing Well (Acoustic) Feat. Ann Marie Flathers
Before I begin the… review… part of the review, allow me to make two admissions. First of all, I'm not a big fan of B-Sides albums. Even with bands I love, there is usually a reason why certain songs were cut in the first place. This is not always the case, but could certainly be considered the median or average. Secondly, I didn't get the blessing of listening to Phinehas' The God Machine. This means that I'm coming at this review with fresh eyes as my first experience with the band. (Technically, I have the song "I Am the Lion," since it was a part of our Songs to Slay the Dragons Vol. 2 compilation, which you can get for free here. Unfortunately, it got mixed into a large list of "to listen to" songs that never went before my ears).
With that in mind, the fact that Phinehas' The Bridge Between EP is getting a great score should really speak. This album is fantastic and not just as a "B-sides" project. For a first time listener to start with a project such as this and end up hooked on the band really speaks to their talent! If this is their "B" game, I can't wait to hear their "A" game in their upcoming sophomore release. The non-acoustic tracks on this album are on par with (or better than) what's coming out of their peers in the hard music genre, and their acoustic tracks are plain and simply sublime.
I love the title, as well. The Bridge Between speaks perfectly to what this EP is. It's a bridge between two full releases. It's a taste that is intended to bring fans of the first album back into the mood to get excited for their next. To this purpose, it does a great job. But, as mentioned above, if this were its own "full" release, I wouldn't have discredited the band for it. All around The Bridge Between is an album more than worthy of building the suspense between their first and their next album.
Basically, there are two types of tracks on this EP. The first set of songs includes "Panhammer," "Well if the Earths are Stopped, Then the Fox Faces the Hounds," David and the Gate," and "Enkindler" (though "Endkindler" sort of sits in both categories. It is a new song, but also an acoustic hard-rock song). The second set of tracks are acoustic versions of songs found on The God Machine. These include "A Pattern in Pain," "Crowns," and "The Wishing Well."
As mentioned above, the first set of songs, which are in that metalcore range of music that so many bands are straddling these days (think August Burns Red, A Plea for Purging, even Haste the Day), are on par with or better than what their peers are doing. "Panhammer" starts out melodically heavy with some blasting drums and heavy guitars. Vocally, it is very similar to Andy from A Plea for Purging. The highlight of this track for me was the breakdown that hits about half way through the song. This breakdown breaks from the trend of having purely chugging guitars  and instead goes for something of an 80's hard rock style riff.
"Well if the Earths are Stopped, Then the Fox Faces the Hounds" on the other hand, starts off with a nice guttural growl and follows much closer to the typical hardcore/melodic pattern. Props to the band for such an interesting name for this song, too. The message to this song has to do with fighting against the devils of our past mistakes.
"David and the Gate" is a great battle-cry/anthem track. It starts out with the cry, "Make ready for war," and then serves up some encouragement about not being defined by your failures and looking to God for your worth. Once again there is a fantastic 80's riff laden breakdown to be found, and once again it is awesome. Lyrics like; "Death is not what scares me, it's the apathy of being alive," combined with chants of "open the gates" and "make ready for war, prepare the gallows" all lead to this track being a great live song with some powerful opportunity for anthemic fist-in-the-air chants.
The second half of the album is composed of acoustic tracks. Stylistically these tracks very much remind me of when Haste the Day put their exclusive acoustic tracks "An Adult Tree" and "Haunting" on their Dreamer album. These tracks follow many of the same patterns and choices that HTD made in converting their songs to acoustic. Once again, the end results are incredible. Let me simply say this, if this acoustic hard rock sound was what Phinehas was all about by itself, they would still be my new band to watch. I love the arrangements and how the voices interact with the melody and strumming. It's all simply an experience in something beautiful to behold.
Since those familiar with The God Machine will already know what these acoustic tracks are all about, let me take just a moment to focus on "Enkindler." "Enkindler" is a B-side track AND an acoustic track. And it is phenomenal. Personally, this is my favorite track on the album and is in early running for my favorite song so far this year. "Enkindler" has a simple and straightforward message portrayed by it's main chorus; "If the world gets cold then why don't we start a fire?" It's all about not being able "to see past the clouds to Your plan beyond my eyes," and as such is both questioning (in the right way) and boldly faithful. The way the instrumentation is done… the haunting vocals… the lyrics… this is a top notch song all around. I simply can't recommend it highly enough.
Overall: Phinehas brings a "between" releases EP that measures up to what many bands are doing on their "full" releases. The lyrics are solid throughout. The guitars and drums are skillful and engaging. The vocals are brutal in the songs they are supposed to be brutal in, but hauntingly beautiful in the acoustic tracks. Both "halves" of this album shine. The hardcore/metalcore songs are equal to the best of what other similar bands are doing, and the hard-rock acoustic tracks are simply an experience fans of skilled musicians everywhere should take the time to immerse themselves in an absorb the sonic sublimity.
RIYL: A Past Unknown, A Plea for Purging, August Burns Red
"If the world gets cold, then why don't we build a fire?"