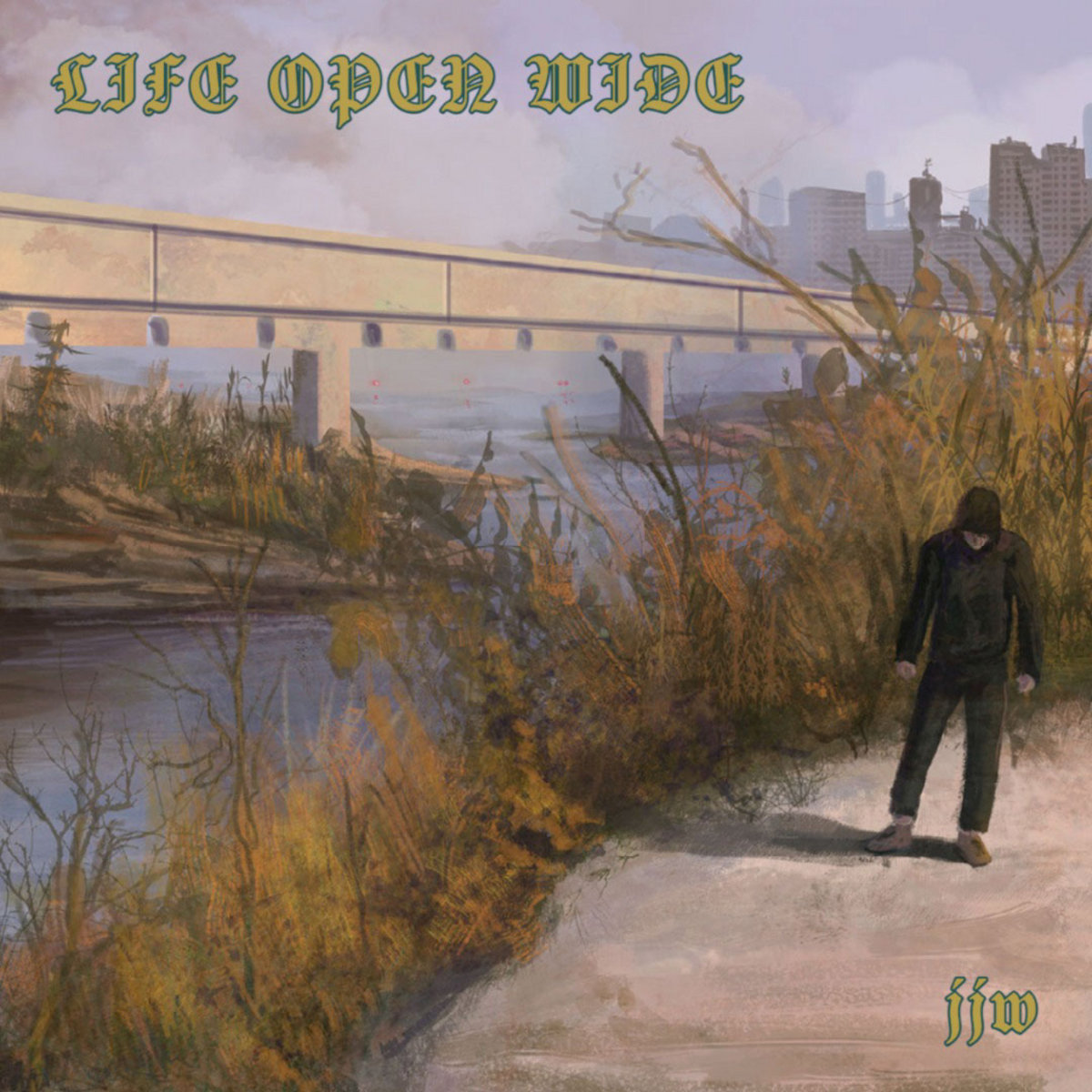 Brandishing a not-so-subtle love for the likes of Starflyer 59, Jacob James Wilton has finally arrived with his latest LP after months of waiting. Life Wide Open is ambitious, dreamy, and infectious just as much as it is pensive and energetic. Wilton has dabbled in a number of disparate styles over the years, but this album feels like the pinnacle of his work. There are tastes of shoegaze, Americana, indie rock, and alternative. While his approach is undeniably modern, he pays respects to artists of two decades ago (writing this made me feel old).
Lead singles "Red Sand", "Long Ride", and "Another Heart" do a good job setting the tone overall, but it's the deeper cuts like "Miner", "Dang", and "Dry Land" that show Wilton's full dynamics. While much of the album is fairly laid back, the end of "Dang" is one of the more crazier and unexpected moments by far that proves Wilton knows how to rock and isn't afraid to shatter expectations. "Dry Land" interpolates icy guitar lines over samples of a sermon before going into a wall of sound. This isn't the first time Wilton has leveraged sermon audio in his songs, but it definitely is one of the most powerful times. After this, things calm back down, with intermittent beeps and boops over an almost-acoustic arrangement that feels like its own song.
Lyrically, it's a relational record, with songs about former relationships, his journey of faith and those who accompanied him in the process, and his connection to various different figures. Many of the songs consist of just a handful of unique lines, but it never feels too repetitive or empty. It's a slower record with sweeping instrumental parts so there isn't a lot of wasted space.
Wilton never hides his faith here, but this isn't a preachy sort of album. It's a beautiful and honest artistic statement that explores the complexities of the human conditions from its first notes. Production is solid, and layered vocals and various guitar pedals really help set him apart from many singer-songwriter acts. It's clear he's a true multi-instrumentalist and his execution here is incredible. "Wedding Ring" sets the bar very high, and the first couple songs lay a strong foundation for the record. But things are never too predictable, like on "Evil Over You", where production is used as its own type of instrument. It's experimental, but it largely pays off.
This might be a late entry to this year's releases, but it's definitely worth a listen for fans of 90s and 2000s Christian emo, shoegaze, or even just modern indie.