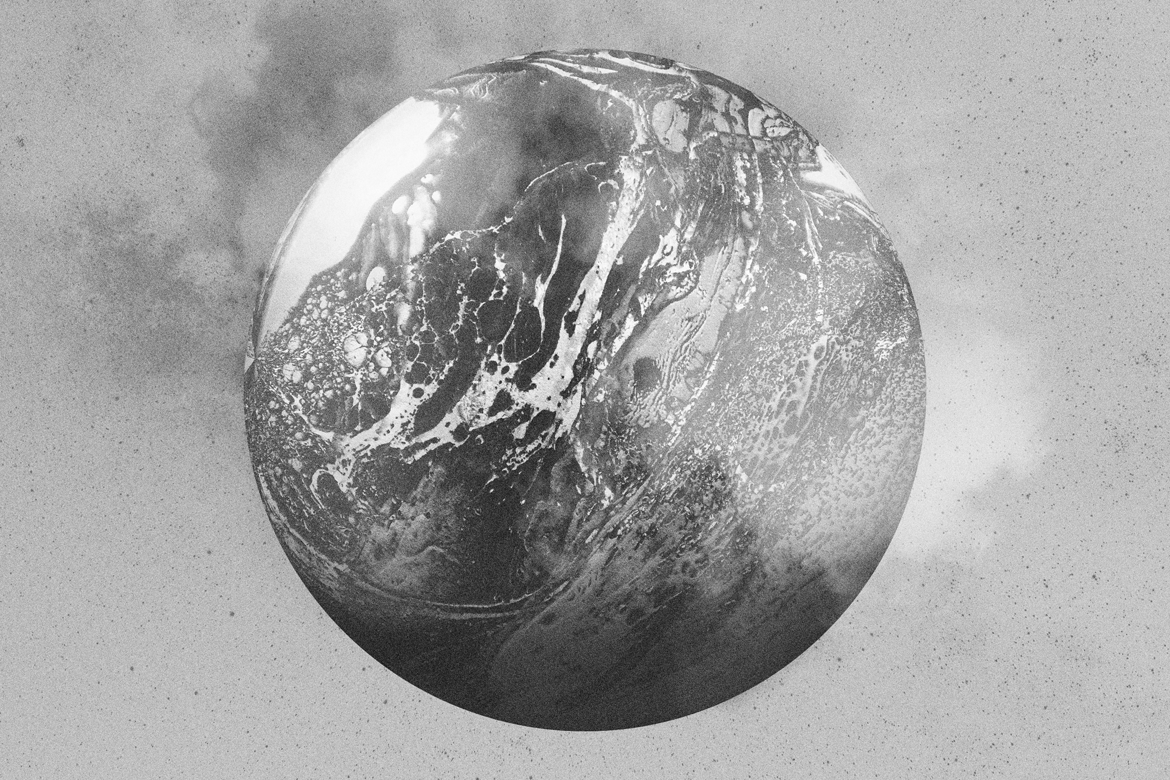 Last October, Rockfest Records announced a new band on their roster, but not just any band. World Gone Cold is a hard rock band known as a "supergroup". In case you're unfamiliar with the term, this indicates that the group is comprised of artists from other well-known bands. The group is rounded out like this:
Ryland Raus (vocals) of Inhale Exhale and Attack, AttackTraa Daniels (bass) of P.O.D.Tim "Yogi" Watts (drums) of Demon HunterMark Anthony (guitar) of The Letter BlackAndrew Stanton (guitar) of Disciple
Nice, right??
Just last month we were given our first taste of what the band has to offer in the debut single, "Opposites Attract", which seemed to garner great reviews all around and added a heightened level of anticipation for the self-titled ep, which dropped on 3/17/23 on Rockfest Records.
The World Gone Cold ep has plenty to offer fans of hard rock as it draws its strength from incorporating a variety of styles into one cohesive sound that will undoubtedly leave you wanting more. For your consideration, take a look at the guys making up this band. The musical backgrounds each brings to the table, while in some cases similar, make for a pretty interesting mix and it works really well. You want hard rock? Check. Metal? Check. Metalcore? Check. It's all here. Great breakdowns, catchy choruses, crushing guitars, smooth melodic clean vocals, immense screams…there's truly a lot to love here. Throughout the EP, there's also an excellent mix of electronic sounds complimenting the instrumentation, but unlike most bands that employ this, they're not overdone or underdone, but sit in each song very comfortably, doing the job quite nicely.
"Left To Save" feels like the perfect introduction to this ep as frontman Ryland Raus wastes no time kicking you right in the teeth, growling "No one else to save!". For all my metalcore guys, you even get a "Blegh!" or three. Rejoice! Concurrently playing guitar and singing for Attack! Attack!, the vocals delivered by former frontman of Inhale Exhale sound better than ever as he expertly navigates each track, placing intermingling smooth melodies, growls, catchy hooks, and crushing screams in just the right spots.
"Opposites Attract" as briefly mentioned earlier, takes on a more mainstream sounding approach, and while I tend to reserve that term as…less than complimentary, here it actually manages to give off that feel with an especially catchy chorus (that thing will just make a nest in your grey matter) and DOESN'T suck. The song is a strong favorite of mine on this release. The only time this album really lets up the aggression even a little is in the somewhat synth-heavy "Reality", but even here you're not entirely safe.
From start to finish, you're accosted with huge guitars, thunderous drums, and infectious bass grooves. So much good is happening here…is there anything maybe not so good or lacking? Perhaps. Here are three things I would say could be a little better.
First, there is some really excellent guitarwork going on here, but at times it can get buried in the mix. Mark and Andrew have done a killer job on this release and everything sounds really good and the guitars are HUGE. Give a special ear throughout for some of the guitarwork for yourself and you'll hear some really great stuff going on that you might miss out on if you didn't specifically listen for it.
Second (and admittedly much more of a personal preference), some of the vocal melodies in "Again" bear strong similarities to melodies you might expect in pop music. They're very well executed, but that style just feels overdone in general.
Lastly, and it can cut both ways, it's too short. EPs are short by definition, and perhaps I'm a little greedy here, but I enjoyed this EP to such an extent that I wish there was more material. So in a way, this may actually be more of a compliment than anything else. Well, at least it will keep us extra hungry for more when the time comes.
All in all, World Gone Cold have really hit the ground running with a great debut EP  that will surely stand out amongst whatever else 2023 has in store. Don't miss out!