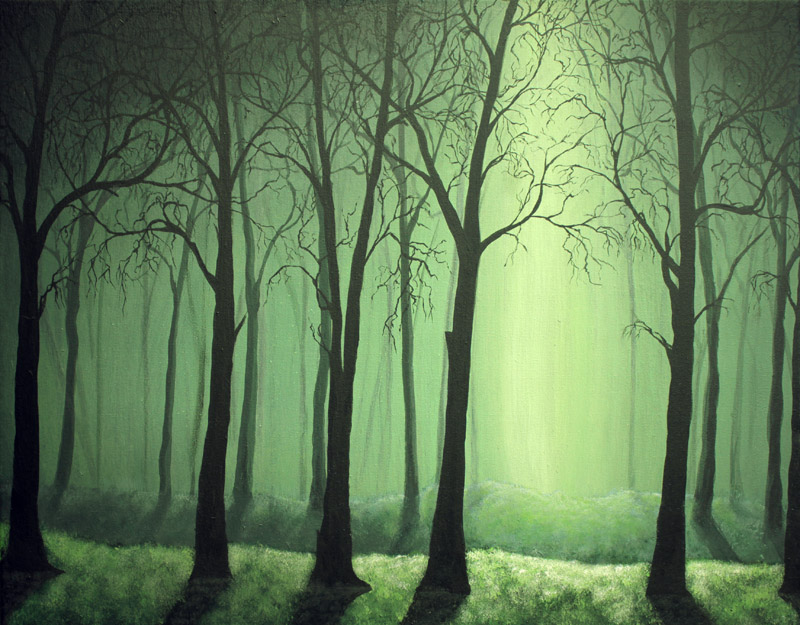 Artist: Iron Sharpens Iron
Album: Beware the Wolves EP
Label: Crossworlds Records
Release Date: 10/1/2011
Reviewer: Lee Brown
Tracklisting:
Beware the Wolves
Fallen World
Torn at the Seams
Idle Faith of a Lukewarm Heart
Prodigal
More than a Memory
There are just some stories that define the musical experience of an album, and Iron Sharpens Iron certainly has a story to tell. Hailing from Anaheim, California, ISI "is not just a band, but a means to reach people and share the Gospel of Jesus Christ." Starting with their Proverbs 27:17 inspired band name and weaved throughout each of the six tracks on the EP, ISI shares what it means to follow Christ through the pain of this world.
It is this hope through the pain that deepens the story of this album. Originally, the Beware the Wolves EP was mapped out as five tracks of genre-busting metal-core goodness. Tragically, just before the album went to press, drummer Gabe Furey passed away. But, his fingerprint leaves a lasting impression on the album in powerful ways. Just prior to his passing, Gabe tried his hand at painting and the album artwork is actually one of his pieces. Looking at the picture, one would almost guess that it was computer animated, rather than hand painted. Truly, the world has lost a great talent. As singer Chris Kurth points out, it "kind of gives this elusive, eerie kind of vibe to it. Especially when you know that the EP's title is Beware the Wolves, it makes you start to look in between the trees to see if there's a hidden wolf or something!"
The EP starts with the title track "Beware the Wolves." Prior to the blasting guitars, the listener is treated to a nicely distorted voice chanting "who's afraid of the big bad wolf." Then the heavy begins. Iron Sharpens Iron has something of a unique sound about them. While it has become all too common for bands to incorporate guttural vocals interlaced with clean vocals, ISI has something quite distinct about their execution on the cleans. While Chris' vocals glean with a sound seemingly inspired by Stryper or Blessed by a Broken Heart on the initial track (and throughout), he has a range in the style of vocals used which often moves more into the rock category without betraying the heavier sound the album brings.
This actually plays nicely as a counter to the low growling vocals commonly found in the genre. When combined together, you have a sound that breaks from the norms of what is typically considered metal-core. As metal-core is famous for, it juxtaposes the beauty of the smooth vocals with the beast of the screams. However, ISI's way of bringing the cleans blends 80's metal, rock, and hardcore together into something greater than the sum of its parts.
"Beware the Wolves" references Jesus's words of warning that some will come as wolves in sheep's clothing. It is a cry to call on His name, equip the Armor of God, and watch for fruit (or lack of it) in our own lives and in those we surround ourselves with. As mentioned above, the style of this song blends unique cleans and guttural lows over skillful guitar riffs.
"Fallen World" continues this theme by crying out, "life is a war." Here the band takes Paul's words that "to live is Christ to die is gain," and challenges the listener not to find their strength in this fallen world, but in our true home. Where "Beware the Wolves" utilizes some more 80's-esque guitar licks blended with traditional metal-core chugging, "Fallen World" moves things back towards the norm.
Throughout the album the guitars and drumming are exceptionally solid and engaging, but no where is this more prominent than "Torn at the Seams," which beautifully holds off on the singing for just over a full minute while the band does what they do best. When the vocals come in, they come in with one of the best rock melodies on the album. This track alone is worth the price of admission on the entire EP, if you ask me. The musicianship is top-notch. The vocals are balanced perfectly, yet the lows somehow still shine. The message is all about letting God renew us and make us whole again until we see Him face to face. I'm telling you, if you need to know what ISI is capable of, this is the song to prove it to you.
Like its predecessor, "Idle Faith of a Lukewarm Heart" begins with some great guitar licks and pounding drums. This track is all about catching fire again despite our lukewarm tendencies and cold hearts. As with prior tracks, this song is well balanced with the lower register vocals supporting the cleans yet getting some great moments to shine on their own. Like "Torn at the Seams," this song is powerful and shows exactly why Iron Sharpens Iron is a band to be reckoned with.
Originally, Beware the Wolves originally was slated to close with "Prodigal," a heartfelt look at our tendency to walk away from God and His tendency to call out to us as prodigal sons and daughters to return home. "Prodigal" is a great rock song that brings a straightforward rock experience. However, because of the timing of Gabe's passing, the EP instead ends with "More Than a Memory."
"More Than a Memory" is a piano-led acoustic song that is equally joyous and dirge. Knowing the story of what the band had experienced and the time-frame in which this track was added, "More Than a Memory" echoes C. S. Lewis' A Grief Observed in its honesty and emotional weight. Fittingly, the song draws attention back to Christ who holds us in His hands even in the midst of such crushing pains. Just as fittingly, the song serves as a legacy to a dear friend as Chris proudly proclaims, "You'll be more than a memory, you will live through me."
While it seems crass to note the musical merits of such a personal song, "More Than a Memory" serves to show just how diverse in range Iron Sharpens Iron can be. Where "Beware the Wolves" blended Stryper with metalcore, and "Torn at the Seems" brought skillful rock, "More Than a Memory" proves that the band can handle intensely personal acoustic fare with just as much skill and acumen.
Overall: Iron Sharpens Iron defies genre labels and much to their credit. In a musical landscape where many bands sound the same, ISI dares to combine many varied influences into a sound that wears its influences on its sleeve, but also creates something new in the process. Tracks like "Torn at the Seems" and "Beware the Wolves" should have no problem becoming new addictions for fans of hard-rock and metalcore alike, while the emotional weight of "More Than a Memory" will enthrall listeners with the crushing impact of an album defining story that life does not end when we take our last breath if we give our lives to the One who breathes life into our very souls.
RIYL: House of Heroes (and other bands that have a high technical mastery yet can't be simply categorized), Eyes of Eli
*Reviewer's note: While this album was released in 2011, the fact that it isn't in all of our hands is a tragedy. With Iron Sharpens Iron set to record early this year, let this review serve as an early warning that you're going to need to free up some cash at some later point to buy their first full length. Be sure to check back this week as Chris shares the band's testimony.