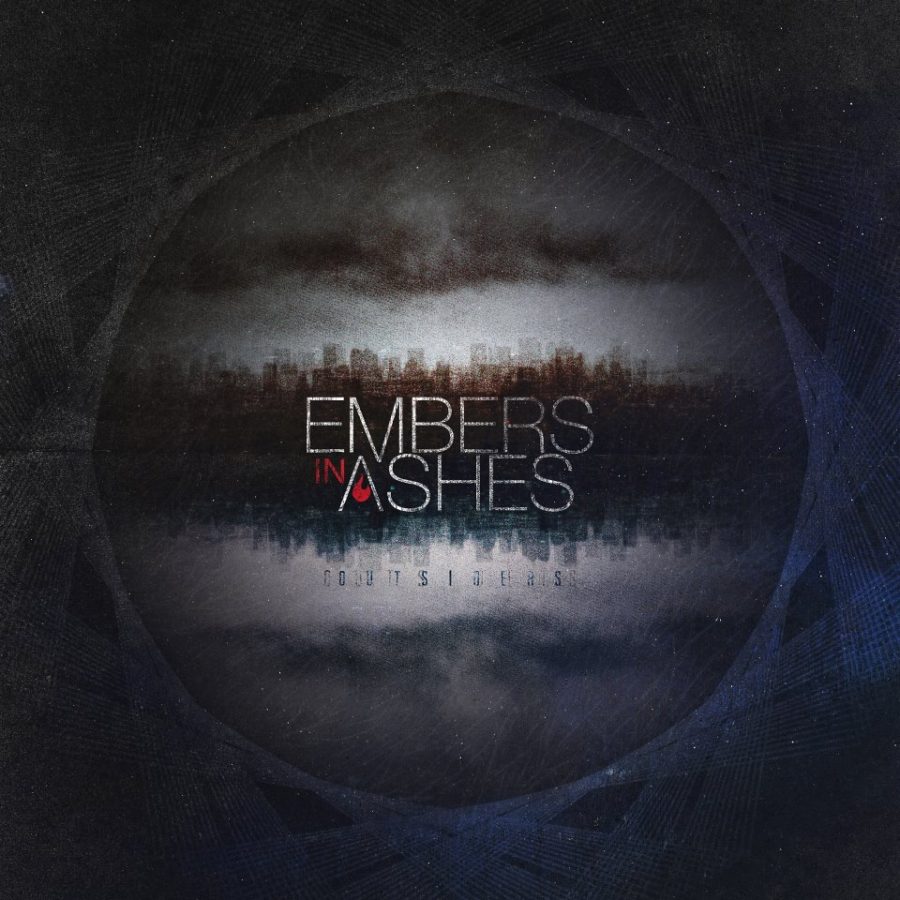 Band: Embers In Ashes
Title: Outsiders
Label: Red Cord Records
Release Date: August 28th, 2012
Reviewer: Shawn H.
Tracklisting
Con Man
Outsider
Piercing The Darkness
Claim Your Prize
Then You Came
Don't Give Up
Void Inside Me
Cry Of The Lost
When You're Here
Make Me New
Things seem to be on a steady climb for Embers In Ashes. This Progressive Rock quintet from Birmingham, Alabama has accomplished many things since their debut EP in 2010, including signing last November to Red Cord Records.
If you've never heard or seen Embers In Ashes before, don't sweat! These melodic rockers don't follow the typical Birmingham music style that you may have grown accustomed to courtesy of Maylene and the Sons of Disaster, although sometimes you could almost be mistaken to hear Dallas Taylor prancing around in the background vocals. When trying to compare EIA to the recent roster of musical acts, names such as Sent By Ravens, Falling Up & Thrice might come to mind.
Many acts who have released stellar EPs in the past, have ended up disappointing me with their full lengths. But, the interwoven chemistry found within this tenner of songs made this one of my most listened albums throughout the summer months.
I've always had a more keen spirit for transparency from a band, & the spiritual content found within EIA's lyrical content is positive news. Consider for example their current single "Then You Came", which has "Weak and undone / I feel my life falling apart / By flaw or design / nothing is as I planned / Despite my intent all my goals slip from my grasp / The plans I've made / all amount to nothing / You saved me from this place when I'd given up / If I can see Your face then You'll lift me up". These guys are not afraid of wearing their faith on their sleeves, which I find is something that many artists these days tend to shy away from. On the track "Piercing The Darkness", there is a sense of a call out to help those around us "So many of us are chosen / Few of us heed the call / Cause we all live for ourselves / and never consider the cost / While this world is dying around us / We sit in the pews and watch / How can we stand by so idle / while they all fall around us".
During my first few listens, it really felt like all the tracks bled together into a one long song, as the uniqueness one may expect to find in each individual track just wasn't there. But as I listened to the album a few dozen more times, I really started to appreciate the little subtleties found within each song.
My enjoyment of listening to this album may have hindered my overall feeling towards the length, as I really felt the album was short, at a total running time of 34 minutes.
Overall:
When an artist is able to expand on their previous success & bring forward a more maturely refined sound, the sky is the limit. EIA is certainly on the path to gaining a stronger, more appreciative crowd of listeners as their music pounds through the airwaves.