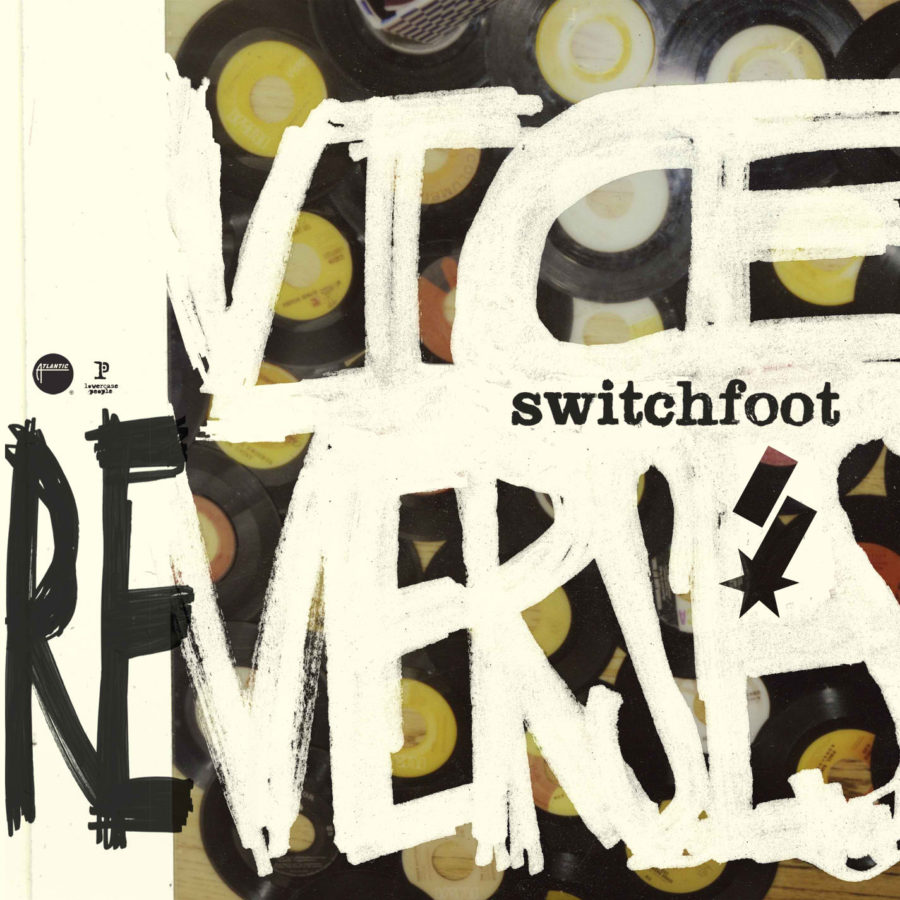 Band: Switchfoot
Title: Vice Re-Verses
Label: Atlantic Records
Physical Release Date: 4/21/12
Digital Release Date:  5/1/12
Reviewer: Shawn H.
Tracklisting
The Original (J. T. Daly of Paper Route Remix)
Selling The News (Photek Remix)
Blinding Light (Adam Young of Owl City Remix)
Dark Horses (JT Daly of Paper Route Remix)
Vice Verses (Darren King Remix)
War Inside (DnJ Remix)
Afterlife (Neon Feather Remix) *Digital Only*
Switchfoot is one of the few American Rock bands over the last decade, that has garnered a household name in not only the Christian Rock scene, but also the Mainstream Rock scene. As I begin this review of Vice Re-Verses EP, I must admit that until last week I had not heard Vice Verses, the studio album that the remixed songs on this EP are comprised of.
When a remixed project is released, it is often our first instinct to compare the "new" version on the song to what we've come accustomed to as the original version. With artists such as J.T. Daly (Paper Route), Photek, Adam Young (Owl City), Darren King (MuteMath), DnJ & Neon Feather remixing the tracks, you'll come to the realization that this EP is a healthy mixture of Electronica, Drum & Bass & even some Dubstep.
With each track having such a distinct sound, it's safe to assume that the musical direction within this remixes was given mostly to those remixing the track. I was slightly disappointed that only 7 of the original 12 tracks were remixed, as it would have been great to see what kind of remix would have flourished from tracks such as "Thrive".
The EP starts with J.T Daly's rendition of "The Original", which doesn't sound much different than the version found on Vice Verses. His rendition of "Dark Horses" was also very bland for a remix, as it didn't seem too distinct from the original version. Dubstep is not one of my favorite genres, but Photek's incorporation of wobble bass, bass drops & drum patterns in "Selling The News" was done with taste, as to not seem to be over done. "Blinding Light" brings a very mellow synthpop vibe, very similar to a Swimming With Dolphins-esque sound, which shouldn't be too surprising as Adam Young was one of the original SWD members. I've always been a strong supporter of MuteMath, so I was intrigued to hear if Darren King would bring some aspects of their style to Vice Verses, but alas the song was more dubstep-esque than anything else. The most well-rounded track (in my opinion), "War Inside" leaves you begging for additional tracks as this remix brings a mixture of all the other genres used in the previous tracks.
Overall: This is a great companion piece to the original Vice Verses album, & certainly a great avenue for Switchfoot to be experimenting with. Although it's a great project, I feel that being Switchfoot fan might be a prerequisite to truly enjoy what these remixes have to offer.