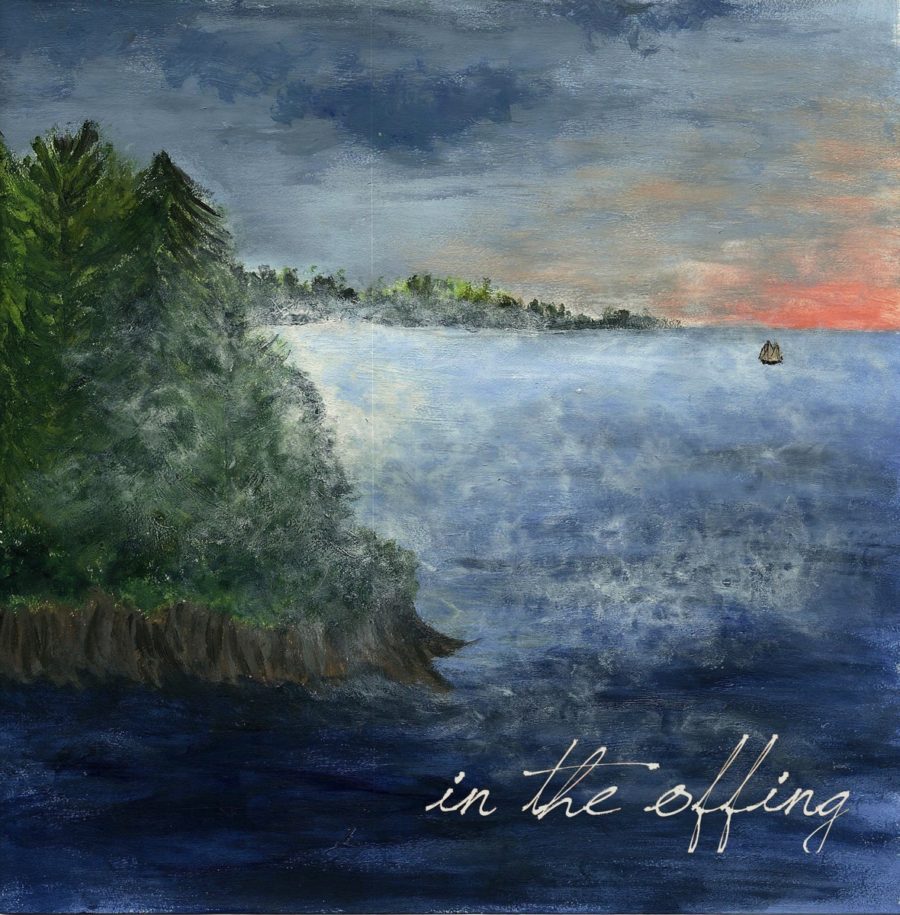 Artist: Overseer
Album: In The Offing
Label: None
Release Date: 6/18/13
Reviewer: Cimarron Hatch
Buy The Album: Bandcamp / iTunes
Tracklisting:

Broken Man
Catastrophe
Untitled
When God Speaks
End of Your Love
North or South
Shasta!
Timothy
Hope
Turn My Eyes
Northmeadow
Valinor
Overseer is a four-piece rock and worship band formed at Oklahoma Baptist University, not to be confused with Christian metal act "The Overseer." The members of the band are Graham Jones on guitar and vocals, Joshua Caudill on drums/percussion, Michael Juliano on guitar, and Jeremy Smith on bass. In the Offing is their debut album.
"Broken Man" opens the album. The beginning vocals seem like the vocalist is softly inviting you into the song before taking off with energetic, melodic singing. The second verse includes a really cool racing guitar sound; this is the type of thing that makes you wonder how they could even think to include something like that—it's unique. A classic rock influenced intro leads into "Catastrophe," a song about thinking you have everything perfect in your life, but in reality you're "still a catastrophe." "Untitled" tells a short story with a moral that you should take chances rather than hesitating. The song has a really pretty melody played on a mandolin throughout. A simple acoustic worship song with strings, called "When God Speaks," is next. It's a very nice song, but eventually it gets repetitive and goes on maybe a bit too long. "End of Your Love" is another worship song. Unfortunately, this one seems really cheesy—like it could have been written by Hillsong or some other worship company.
Oddly enough, "North or South" isn't about deciding what to name a baby with the last name West (insert sarcasm), but rather it's about trying to figure out what to do in life. The song seems rushed by a lot of odd rhythms and a strangely placed bongo drum, but the lyrics are relatable so people will accept those imperfections. Now on to "Shasta!." The instrumentation of this song is amazing; it's intense and dramatic. It seems to be about some sort of birth or transformation, but it's not clear what "shasta" could have to do with it. Perhaps the word is used to describe a majestic creature in this case, but there's no explanation. "Timothy" is yet another song about trying to find the right path. Another classic rock intro opens "Hope." The lyrics in the chorus are pretty cool: "Where is the voice that calmed the storm? / In every darkness I was reborn. / I'm looking for light in these gray skies."
A worshipful song called "Turn My Eyes" comes next. It is just over 6 minutes long, and I enjoyed it all the way through. "Northmeadow" is an acoustic song that seems reminiscent of the past. The vocals are a bit pitchy, but sound vulnerable and add something to the song. The final track, "Valinor," includes a lot of wind and drama. The lyrics talk about trying to find a place where you belong, like J. R. R. Tolkien's fictional Valinor.
Overall: This band is pretty cool. They use a variety of unique aspects in their songs. I think a lot of the things I found odd are just different ideas Overseer wanted to try. Sometimes it worked out, others not so much; but I think it's nice that they experimented. The band really does have a lot of potential and appeal, and I hope they will keep writing and recording. It is possible that they could eventually become quite popular. I encourage fans of both rock and worship to check out this album and band.