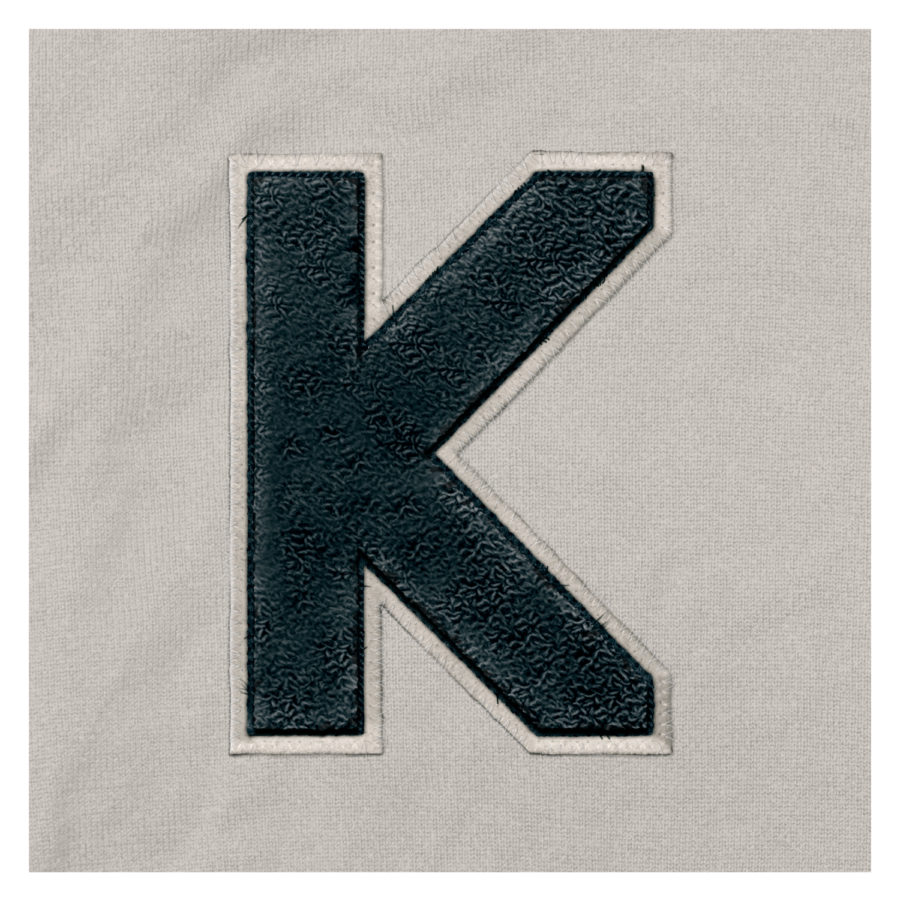 Artist: King's Kaleidoscope
Title: Live in Color
Label: BadChristian
Release Date: 03/18/2014
Reviewer: Josh Hamm
Tracklisting:
Fix Your Eyes
Felix Culpa
Seek Your Kingdom
Defender
Be Thou My Vision
Higher Throne
King's Kaleidoscope's latest album, Live in Color, is the first release through BadChristian – a relatively new label/blog/podcast by the folks from Emery. BadChristian is devoted to exploring and discussing faith in an honest, down to earth way, so I was interested to see who their first non Emery related signing would be. King's Kaleidoscope, made up of ten musicians, has lead worship for Mars Hill in Seattle for years, and has released three albums through the church.
What's interesting is that the folks at BadChristian have often talked about the lack of quality in Christian music, and especially in modern worship music, which puts a lot of pressure on Live in Color to live up to the standards people are expecting.
It meets them. Unfortunately though, it doesn't quite surpass them.
King's Kaleidoscope's strength lies in their setup: ten members allows them more diversity than most groups, and they take full advantage, featuring two drum sets, violin, cello, keys, trombone, trumpet, flute, accordion, and probably some more I didn't hear. They have such a full sound and intensity that goes above and beyond the rock sound I've come to associate with Mars Hill worship bands (think Citizens, Ghost Ship, or Dustin Kensrue).
It's amazing as well that that full sound is captured so well, because this is a live record. It was recorded in a middle school in Seattle, using the instruments and acoustics there – but it doesn't have poor sound quality or anything like that. On the contrary, it captures the power of live music both as it overpowers and when it whispers a soft hymn.
The best song is "Felix Culpa." A Latinate phrase found in the Catholic tradition, often translated "Fortuante Fall," or "happy fault," in the song they're using it to describe how we can look at our sins in a positive light because it points to the grace that has been given to us. Lyrically it's a great song, steeped in Romans, often pointing out the struggle of doing what we do not want to do: "Turn the lights on, look at what I have / See the twisted trophies of a dead man / Countless stories, tell of sin and pain / But they sing the sweetness of my savior's grace." But musically it's a powerhouse as well. The guitars have found a perfect groove, the drums are never better, and the horns fit into it all perfectly. And the vocals are laced with a joyful sorrow, with a ragged quality as he yells "grace, upon grace, upon grace, upon grace." Tim, in his review of the album at his website, The Music Our Collisions Make, made the connection between the vocals here and So Long Forgotten, and it's an apt comparison, especially how the passion seems to rip out from their throats in throes of worship.
Another highlight is "Defender." Musically it's in a similar vein to "Felix Culpa." Every instrument is firing on all cylinders – especially the drums – and the lyrics are steeped in the Psalms. The opening verse is one of my favourite lyrical openers to a modern worship song: "A torrent of destruction hid / My darkened soul from rescuing / I cried to God for help, He heard my voice / The tainted earth, it rocked and reeled / The heavens bowed the mountains kneeled / The thunderous voice of God my covering / I will not be afraid / For my hope is in His name."
The other songs are good too; "Fix My Eyes," and "Seek Your Kingdom" address significant themes such as trust in the midst of anxiety and the only true solace, which is found in Christ. But they're not quite as captivating on the whole. "Seek Your Kingdom" may be the most interesting song musically, simply because the rhythm and style differ from the other songs, but it doesn't quite hold me rapt. And maybe I've just become cynical or just lately inundated with hymns, but their version of "Be Thou My Vision" did nothing for me. It didn't stand out much from other covers of it until the end, and even then it wasn't outstanding.
Overall: King's Kaleidoscope has a massive sound that carries power and grace simultaneously. Their big sound can be overwhelmingly passionate or soft and compassionate; they strike a good balance. Live in Color pushes back against boundaries but doesn't quite break through them. Even when they're at their worst, King's Kaleidoscope is better than most acts out there. They invest a very real passion into their music that is tangible. Too often I can say that a band has their hearts in the right place, but can't deliver on an artistic level. King's Kaleidoscope delivers on both fronts, and though they have an occasional misstep, I think Live in Color is going to resonate with quite a few people.
RIYL: Ghost Ship, Citizens, Ascend the Hill, Emery, Anathallo
You can watch the entire live concert below: