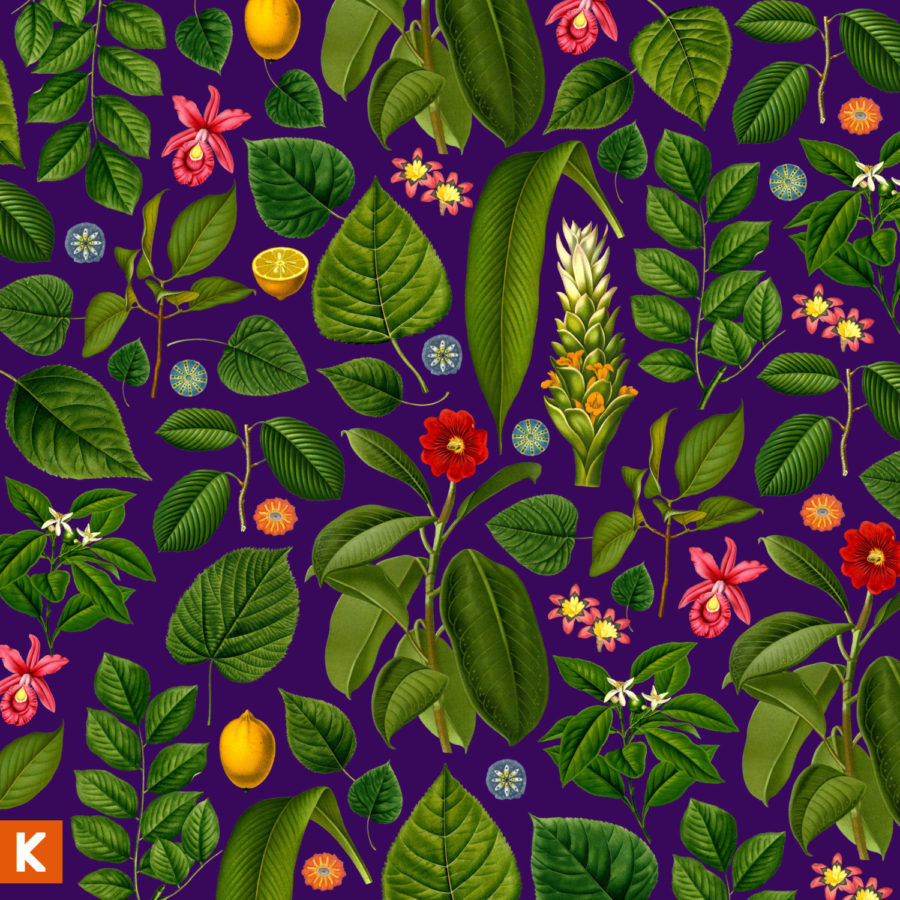 Artist: King's Kaleidoscope
Title: Becoming Who We Are
Label: Independent (Distributed via Tooth & Nail/Bad Christian)
Release Date: October 27, 2014
Reviewer: Ian Zandi
Track Listing:
Glorious
Seek Your Kingdom
I Know
Bloom
Felix Culpa
Ache
All Creatures
Grace Alone
Dreams
139
Redemption in Motion
Zion
Sift
Light After Darkness
Fix My Eyes
How Deep
Defender
"That you can be lonely in a crowd, maybe especially there, is readily observable. You can also be lonely with your oldest friends, or your family, even with the person you love most in the world. To be lonely is to be aware of an emptiness that takes more than people to fill. It is to sense that something is missing which you cannot name.
"By the waters of Babylon, there we sat down and wept, when we remembered Zion," sings the Psalmist (137:1). Maybe in the end it is Zion that we're lonely for, the place we know best by longing for it, where at last we become who we are, where finally we find home."
– Frederick Buechner, Whistling in the Dark
When the David Crowder Band left their mantle in early 2012, many wondered who would pick up their mantle and become the next major "creative" worship leader. I, among others, thought that perhaps The Digital Age would continue that legacy (the band is composed of former members of DCB). Unfortunately, they chose an overproduced Imagine Dragons-esque approach. It really didn't bring anything new to the field. While looking to Crowder's solo release Neon Steeple, it also leaned towards the CCM side (though I will give him credit for incorporating "folktronica"). Gungor is also a great creative artist, but many of his songs do not actually count as worship songs in a sense that most people understand it. I believe that King's Kaleidoscope is that band that we have been waiting for to lead the creative worship genre.
After releasing 4 solid EPs through various labels and means, KK released Becoming Who We Are through Tooth & Nail Records (The band is technically still independent. They have a deal with T&N for distribution and Bad Christian for other such means. However, they own their own their own music.). A handful of the tracks are pulled and re-recorded from their prior EPs and a few classic worship covers thrown in the mix to amount to a massive 17-track album. The 10-piece band is not tied down to a single genre, though they would pick "designed chaos" to describe their work. At first listen lead vocalist Chad Gardner's voice can be a little bit irritating, much like Crowder's, but they are actually quite powerful once you can overcome the initial shock. I would compare the vocals much akin to modern acts Sam Smith and Hoizer.
Since the album has so many tracks of various length and construction, I will be consolidating many of them together for the sake of brevity (though I am tempted to write it all out. This band is worth it). On the instrumental side of things, King's Kaleidoscope takes the scene into their own hands. From basic warm guitar tones, electronic new wave drums, an orchestral string section, a ska-like horns section, grand reverb effects, hip-hop influences, autotune usage, and choir sampling. Additionally, I caught a few unconventional pieces including something that sounded like a submarine humming, and a hawk screeching.
The genre jumping in mid-song is a call-back to the band Queen in their headbanging epic "Bohemian Rhapsody". The greatest thing about this record is that every single song is its own "Bohemian Rhapsody". "Felix Cupa" and "Defender" seem to evoke this the most, but every song is definitely its very own epic. While covering worship songs from other artists, it can be very hard to pull away from the original layout. Fortunately, KK takes the songs "Grace Alone", "All Creatures of Our God and King" and "How Deep is the Father's Love for Us" and morphs them into grander productions that their predecessors. The titles are also shortened to "All Creatures" and "How Deep" to further distance them from being standard "covers" rather than literally re-imagining.
As for the lyrical content, most of it can be summed up within the quote that started off this review. It was quoted by Chad in episode 27 of the Bad Christian podcast. All of the songs incorporate God in some form or another. Even in the hardest time, we have hope for redemption, and it all points to heaven. There are very poetic, but upfront, lyrics that are strictly praise songs. The following is an excerpt from "Glorious".
You came in a minute
You took me by surprise
With a peace like winter snow falling softly through the sky
And now I am living
Confident in Christ
In rocks and skies and trees,
Your beauty revives me,
You lift the weight and burden from my shoulders
As if the complex instruments and time signatures weren't enough to convince you to love this album, the lyrics definitely set King's Kaleidoscope in a different ballpark. There is one song specifically that I would like to point out that hit me in a very personal way. Also mentioned on the Bad Christian podcast, Chad Gardner and his wife recently had a miscarriage and wrote a song about him ("Zion").
Maybe someday we'll meet under the stars
Healed and home free, complete, that's where we'll start
Zion, I'm coming soon to where you are
'Till then my love's with you, though world's apart
This will take much longer than I've planned
But I will wait to see you, and hold your hands
Waiting each day, God will comfort my soul
You are home now, healthy, safe in His fold
Beyond this storm's a brilliant sky of stars
I'll follow you
This one that hits home for me. A few months ago, my wife and I experienced the tragic event of a miscarriage. I am very grateful to Gardner for penning this song to listen to in times of despair. It certainly is not an easy thing to accept and understand, it creates a constant emptiness inside that many other people simple cannot understand. The topic of miscarriage is one that is nearly taboo in the Christian realm, so it is very encouraging to hear that other couples, such as the Gardners, that have experienced very similar situations. The simple but special lyrics entail imagery that is content not necessarily easy to hear but it is encouraging. I have been searching for songs that pertain to this certain topic, but I have scarcely been able to find songs of solace for my wife and I (the closest I have gotten is "The Moon Song" from the movie Her). Thank you King's Kaleidoscope.
Overall: I don't think any churches will be adapting any of these songs anytime soon (not necessarily congregational friendly). However, this is definitely a landmark event in creative worship music. I also imagine that this would be a great experience in concert. Just imagine the energy of a ska/punk show, the complexity of Arcade Fire,  mixed with the grand size of a Hillsong event. That is what I look forward to. I really cannot express how great this album is! There are no words to describe it because there is nothing else like it. The following tweet shows that KK has their head on straight, and are on their way to pioneer a revolutionary worship change.  Go listen to Becoming Who We Are. Now.
In most cases "worship" music is to the music industry what McDonald's is the the food industry, a franchise model.

— Chad Gardner (@ChadwickGardner) November 13, 2014
RIYL: David Crowder Band, Arcade Fire, The Modern Post, The O.C. Supertones, Kin, Gungor, Hillsong, Future of Forestry