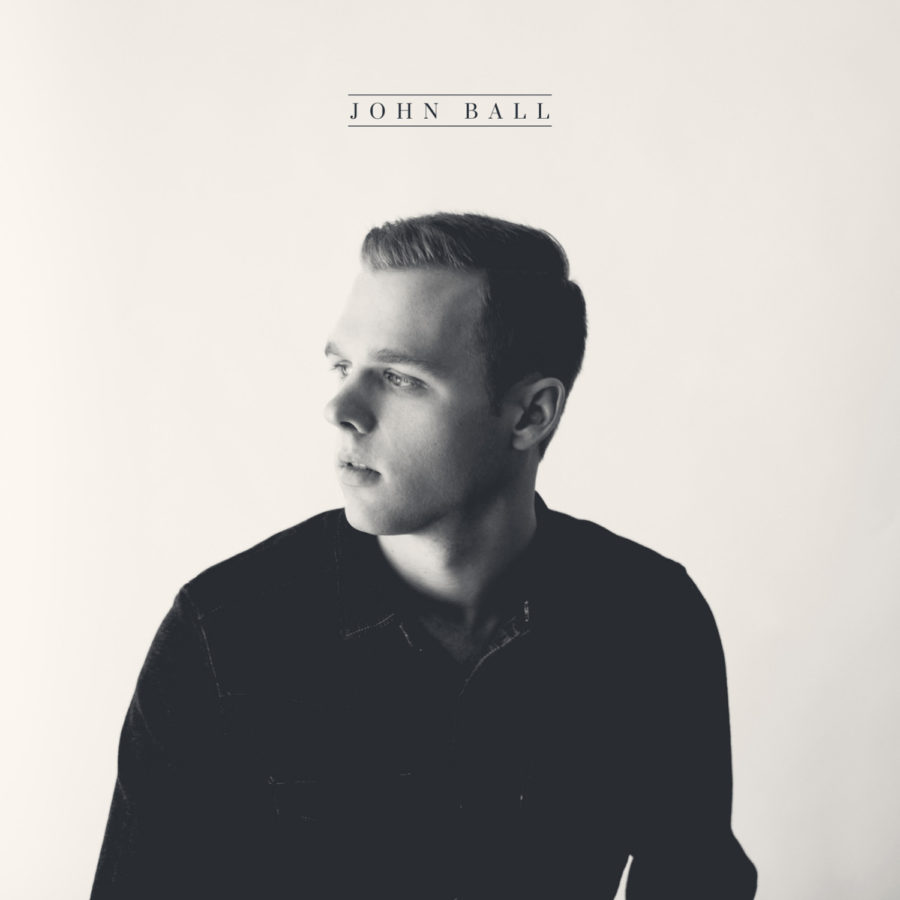 Artist: John Ball
Title: John Ball EP
Label: None
Release Date: 05/21/13
Reviewer: Josh Hamm
Tracklisting:
When I Kept Silent
Your Faithfulness
Woe To Me
On My Own
Torn From The Root
Temptation
I've lost track of how many great musicians I've been introduced through by Come&Live!. They have a penchant for attracting interesting artists that don't sound like everything else out there. John Ball's latest EP is not released through Come&Live! though; but he's the founder of the a band that is, the worship instrumental group The Sleep Design. So I found his solo music in a rather roundabout way. I'm quite glad I did.
It's music in the vein of traditional singer/songwriter fare, but with alternative and even some post-rock elements that keep it interesting and engaging. On the whole though, the music and production value reminds me of Andy Zipf's Jealous Hands. His lyrics are heartfelt and honest, but never veer into poetics or incoherent ramblings. They are grounded in worship and are perfectly suited for the genre. He occasionally runs into Christian music clichés like chain metaphors; but they are few and far between.
It kicks off with the up tempo "When I Kept Silent," one of the highlights of the record. It's got a very Zipf-like flair, and the chorus is great: "When I kept silent/ my bones wasted away/ stones started to shake/ and my body ached…." It's a creative call to worship that gets the blood pumping and heart thinking. "Your Faithfulness" is a good song, but I was a little bored by it. The admittedly catchy chorus is filled with "Ohhhh" and somewhat bland lyrics, although there are highlights like "our hearts were oppressed/ you opened our chests and lead us home." Musically it's good, but as a whole it doesn't have as much depth as the album.
I love "Woe To Me." This number wouldn't be far out of place on as an acoustic song on a SONS album. A starkly honest confession of doubt and pain rings all too true. But it's also a song about redemption and perseverance: "I hear You say/ who will go for Me/ and here am I/ a wretched man, but I'll go freely/…Cause my life is fleeting/I fear that I've failed/ Yet still You seek me/ and save me from myself." Simple piano and strings accompany John's voice until the song bursts forth, adding resonant electric guitars, a fuller percussion, and even more strings. His voice is eerily similar to Matthew Mayfield at points, although notably less raspy. It's a strong song that ends on a soft note.
Featuring lovely vocal harmonies in another acoustic track, "On My Own," John continues the questioning themes of 'Woe To Me," wondering if he is on his own throughout his life and his hardships. Loneliness, real or perceived, plagues our society, and the song captures the essence of it wonderfully. Just listen to the lyrics, "We're singing hymns of hope…/ with no breath in their lungs/ all the melodies rise/ and I've grown tired of waiting through their lives/ lifeless yet satisfied/Am I on my own, all alone?/ Am I on my own in this?" What I love about this song though, is that John doesn't feel the need to tack on a happy conclusion to it – yes, there are moments of hope that shine through, but he allows the album as a whole speak his message, rather than pigeonholing the song to fit it.
A favourite along with the opening track, "Torn From the Root" has the catchiest chorus on the EP, but also implements creative lyrics and an honest reflection. The opening lines are a fantastic hook: "I'm always drawn to what drains my mind/ I'm pulled towards selling death all the time." By the time the chorus rolls around with "I'm called to live for more than this," I'm absolutely sold on the song. The music draws me in, and the lyrical conceit of a root that keeps us grounded away from God is a great inspiration for a song.
"Temptation" opens with a crisp electric guitar riff opens this song in a completely different manner from the rest. It could almost be Mutemath mixed with Ascend the Hill. This is another honest song of dealing with John's failings and shortcomings. He laments his inability to escape sin, "the enemy is standing right in front of me/ but the temptation makes him unseen/ so I don't try and run/ I don't try and flee/ and the enemy easily overtakes me." Musically, with its post rock sound and gritty atmosphere, this song should be a favourite for those who aren't drawn to garden variety singer/songwriters. It's a welcome reminder of the insidiousness of temptation, a warning, rather than It ends with the chilling lyrics "Ohh, I am desperate, to be made new… my flesh will fail you."
Overall: It's refreshing to hear music that isn't formulaic in its approach. This is a collection of worship songs which strive to transcend the trappings of the genre, and just manages to break free. John Ball is undoubtedly a gifted musician and skilled songwriter, and his passion for God shines through his songs. He is not afraid to go beyond the simplicity of most CCM, but his dedication to the ministry of his music keeps the subject matter from straying into unchartered territory, as he remains staunchly in support of the Gospel.
RIYL: Andy Zipf, The Sleep Design, Daniel Bashta, Arthur Alligood, Cool Hand Luke
Buy the album: iTunes