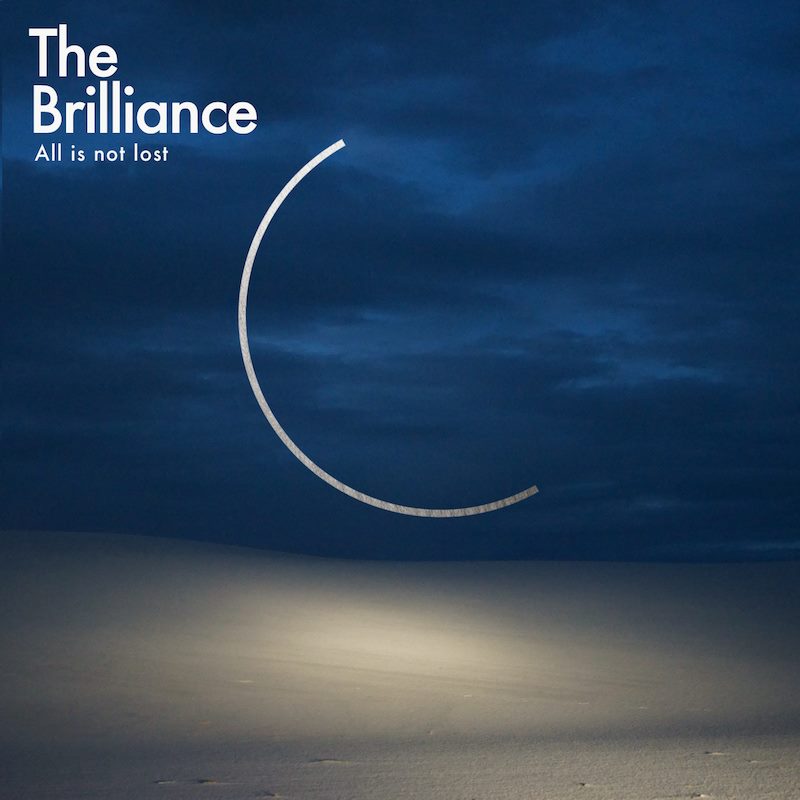 Worship music has always held a troubled place in my heart and my music collection. Looking at the genre from a spiritual level, I know that I, as a believer, should have an affinity to music created to glorify God. The reality is that I find the majority worship music to be contrived, repetitive, and failing to deliver any degree of originality. Now that my wrath has been vented I can carry on to admit that there are a limited number of artists who seek to break the stifled norms and produce quality worship songs.
David Gungor (brother to the well-known Michael) and John Arndt have known each other since childhood. The duo brought their friendship and music skills together as The Brilliance in 2010. After releasing a series of EP's, their music came into its own with Brother, the first studio album from The Brilliance, in 2015.
A year later, The Brilliance has returned with their sophomore album, All Is Not Lost. This twosome combine a beautiful melodic resonance similar to Philip Glass and mesh it to the minimalist soundscape  found from Sufjan Stevens. The resulting music from The Brilliance is an intriguing blending of the structure of liturgical music to modern worship music, while divesting itself from many of the negative aspects found in each of those styles. But all is not perfect in the world of All Is Not Lost.
All Is Not Lost highlights:
Bold changes in pacing and the abrupt ending give a surprising flair on "Who Is Jesus".  A single piano builds the mood of "See The Love", then the music is dramatically joined by its emotional lead vocals and delivers a song that should be considered as one of the prettiest of 2016. An interesting mix is discovered as The Brilliance draw lyrics from "Morning Has Broken" (the hymn popularized by Cat Stevens) combined with the Anglican church hymn standard "Morning Prayer".
All Is Not Lost lowlights:
Most artists expend significant time looking at their album's song sequencing. All Is Not Lost suffers when a track flows into the subsequent song, often with jarring results. This discordance in flow is disruptive to the intentions of the release. Perhaps the album's primary negative is due to the nature of the recording itself. While it is wondrously melodic and smooth, those same attributes also result in losing the listeners attention due its lack of diversity.
It's delightful that the band has sought to deliver the masses from the doldrums of worship music. But, despite the several shining moments discovered on All Is Not Lost, The Brilliance is searching for the creative level that their name suggests.
About the reviewer: Dave Hawkins is host of The Antidote, a syndicated weekly radio broadcast featuring interviews with innovative artists who share a Christian worldview.