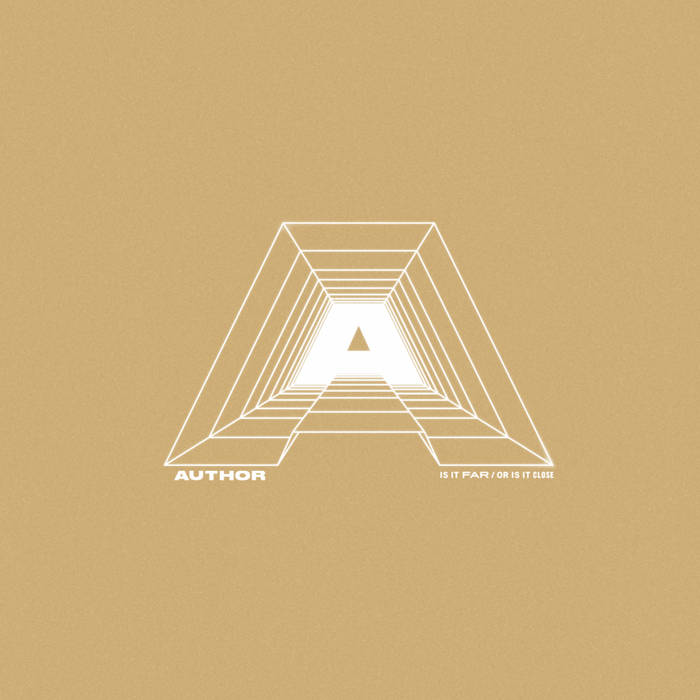 New year. New beginnings. We've just put our "best of 2017" lists up less than a week ago, putting to rest what was a pretty strong year for music (in my biased opinion, anyway). While Author could easily have snuck in their sophomore release and made it onto some favorites lists at the last minute, they've instead chosen to position themselves strategically by releasing "IIFOIIC" on the earliest day of the year possible.
"IIFOIIC" has been a long time coming. "Of Brighter Days", the group's first full-length effort, was released after a successful crowdfunding campaign and made it into the public eye almost three years ago. The debut was certainly a promising effort, opting for a more ambient and groovy approach. Contrast this against their first EP, "People Are Alike All Over", which showed traces of their would-be ambient focus, albeit paired with some "louder" moments. "IIFOIIC" was originally teased as an EP, though the group continued to refine it and consequently added more songs. This time, there was no crowdfunding campaign – rather, a last minute notice of sorts that the album would be out 1/1/18 and pre-orders were open.
"IIFOIIC" builds upon the foundation presented on "Of Brighter Days", but it certainly doesn't mind tearing out the floorboards in the process. The biggest change seems to be in the overall energy level of the songs. Synths and bass both have a larger role this time around, giving the album a fuller, layered sound. Cameron Bartlett's drumming continues to be a critical piece of Author's sound and is complemented by the rest of the instrumentation on the album. Trevor Bartlett's voice is as strong as ever, and "IIFOIIC" is full of vocal dynamics and nuance. Last but not least, Erik Moody's guitar parts are fairly diverse – at times, the leads are light and reverberating; other moments showcase a noisier, gain-driven approach.
While an ambiance still lingers, "IIFOIIC" certainly has a stronger dance vibe. This is largely a composite of faster song tempos, varied guitar tones, and the added electronic elements. It immediately feels poppier, though certainly not for the worse. While tracks like Calm and Clear and Sonder are poised to become hits, technicality and artistry still thrive: whether it's intricate, arpeggiated guitar lines, Trevor's falsetto, or more experimental tracks like the seven-minute closer Lost, Nothing to Hide, it's evident the band has not sold out by any means.
Ultimately, Author seems to have grown quite a bit since their last release. "IIFOIIC" showcases a sound that's largely more upbeat and energetic than "Of Brighter Days". It may take fans a bit to adjust to the new direction, but I'd argue it's certainly their strongest material to date, showing incredible maturity and strong attention to detail. Overall, these ten tracks are a sultry blend of groovy indie pop sure to please fans of Polyenso, Copeland, Medic, and Moda Spira.
Favorite tracks: Calm and Clear, Want, Lost, Nothing to Hide