Album Review :
Type (A) Alert - Into Depths, First Light
By Scott Swan in Reviews | Comments closed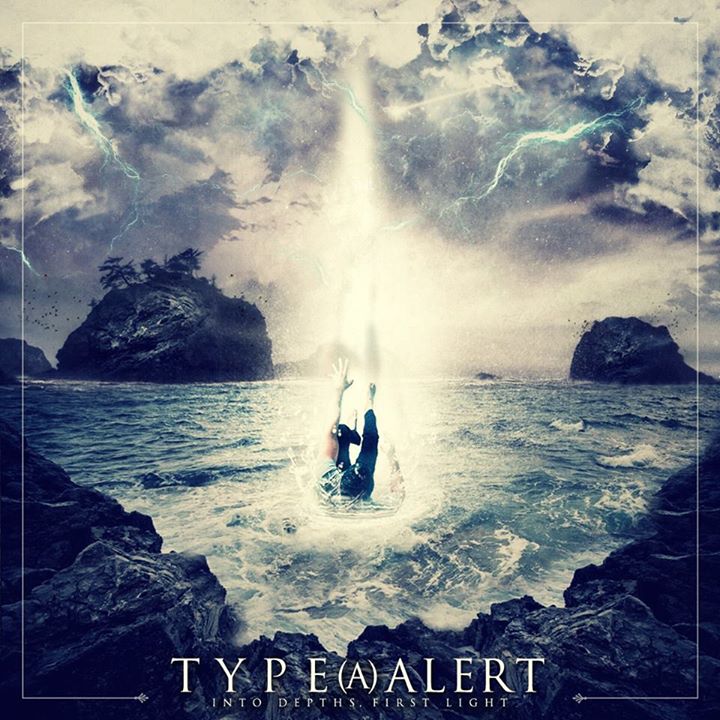 Artist: Type (A) Alert
Title: Into Depths, First Light
Label: unsigned
Release Date: 10/10/14
Reviewer: Scott Swan
Tracklisting:
Intro
36:26
Judges
It's by Your Grace We're Breathing
Narrow Road
Interlude
Seasons
To Sharon
When Tides Descend
Saved Through Suffering
Safe House
Meaningless
Symphonies at the End
After taking a short, self-imposed vacation from Metal/metalcore music, I'm back and ready to look at a promising metal outfit from Nebraska, Type (A) Alert, with their first full length effort, "Into Depths, First Light." Now, not that anyone really cares about my music listening habits, but I do believe sometimes it's good to get away from a genre and explore, then after returning, you either find a new found appreciation for that genre, or you maybe you've found your ear has moved on completely from a particular taste that you once held. So, I wasn't too sure how this new release was going to hit me. But I realized very quickly upon first listen, that the metal welcome carpet has been rolled out, inviting me back into loving arms of hard rock. Alright, bad metaphors aside, this debut from Type A is an impressive release that shows some nice diversity and solid musicianship.
After a brief intro, they get right to it with the tune "36:26," which I believe to be a shout out to Ezekiel 36:26. The band does an exceptional job of mixing straight ahead hard rock/metal grooves with some chaotic elements thrown in here and there, without sounding incoherent. They use a full range of vocals, the dominate style being a hardcore scream, but there are also gutter growls and some occasional cleans as well. The cleans were probably not my favorite thing on this record, but there were some good moments, such as the scream/cleans back and forth on the song "Judges."
"It's by Your Grace We're Breathing" keeps it rolling, bringing intense verse segments which transitions into a melodic chorus. The track "Narrow Road," speaks of the author dealing with trying to keep grounding in his faith through all the hardships life can sling on you: "But it's all so hard/I hope you understand/This takes it's toll/God, this takes it's toll on all of us." Not being a huge fan of "break" tracks such as the "Intro" and "Interlude" on this record, I probably would have preferred that they would have been omitted. Although the "Intro" is an interesting listen, and it does setup the first real song nicely.
After the interlude, the band gives a change of pace with the worshipful acoustic number, "Seasons." The vocals on this tune are serviceable, and the guitar work is pleasing. Overall, a fairly well executed slow tune that really shows the band's diversity and their ability to actually pull it off. Another stand track for me, would be "To Sharon." Here, the band sort of dials back the metalcore on this one, and give us a well thought out hard rock tune. Lyrically, it seems to be focusing on a friend with some possible addiction issues or the like, and how the author is wanting them to know that he is with them and willing to support in any way possible. I also enjoyed the epic sounding "Meaningless," which has a soft, light guitar driven front end, then kicks into a rocking finish with a killer guitar solo.
Overall: With their debut full length, Type (A) Alert has offered up a diverse, accomplished sounding record. Fans of the genre should be able to find something to enjoy here, and not get too bored with repetitive sounding songs. Even if you are one who has grown weary of this style, I would still recommend checking this out. Certainly comparable talent to some of the more established bands in the genre. While not blazing any new experimental territory, it's certainly good enough to have me interested in any future material.
RIYL: Life in Your Way, The Devil Wears Prada, Oh, Tear the Veil