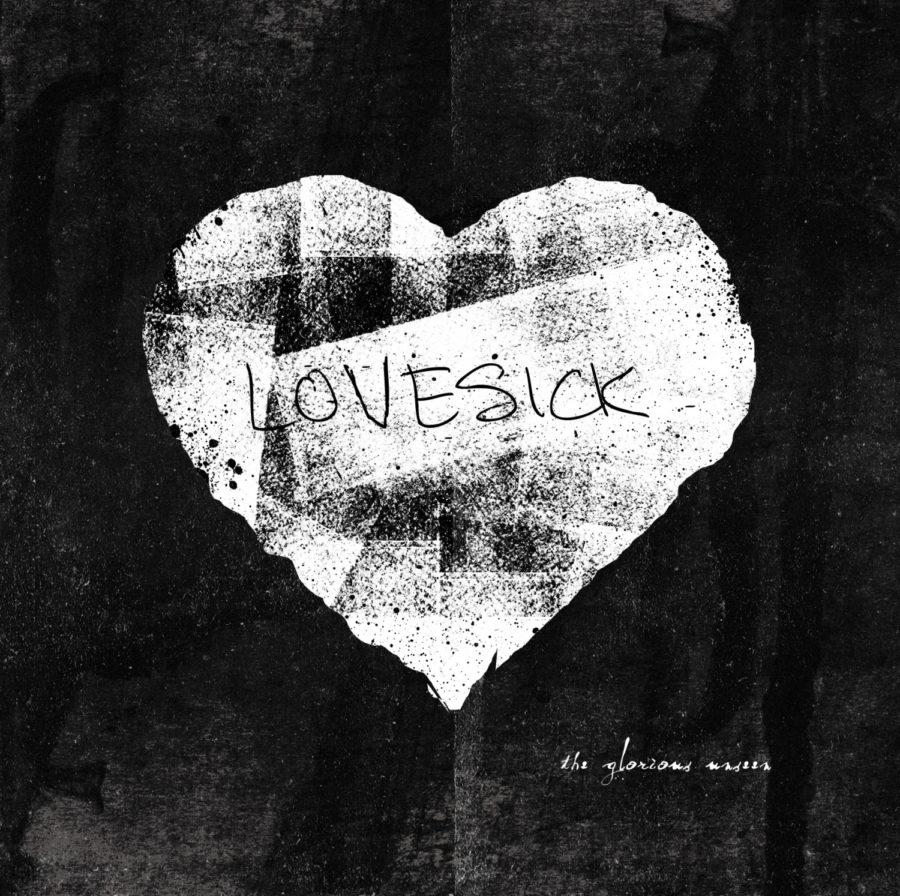 Artist: The Glorious Unseen
Title: Lovesick
Label: BEC Recordings
Release Date: 10/09/12
Revewier: Josh Hamm
Tracklisting:
The Love of God
Pour My Love On You
You Have Ruined Me
In This Moment
Make Me A Child
Brand New
Harp In My Heart
The More I Seek You
How Could I Withhold My Heart?
Can A Nation Be Changed?
It's been three years since the last album from The Glorious Unseen, with The Hope That Lies In You released in 2009. Since then the band as it was is disbanded, and Lovesick is primarily written by front man Ben Crist, but there are also some covers, such as "Pour My Love on You," "The More I Seek You," and "Can a Nation Be Changed?"  On the whole, nothing seems to have changed, this is the same Glorious Unseen now as it was back then: alternative worship with an indie, atmospheric sound.
I used to find it surprising that I like The Glorious Unseen, since they don't make the sort of music I often like. I enjoy bands with small sounds, which make the music intimate and personal, and I tend to dislike worship bands that have an arena quality sound to them.  The Glorious Unseen has a large sound, but they're able to but what I appreciate is the marriage of that large sound with intimate, heartfelt lyrics.
"Harp In My Heart" features some great drumming, and the genuine lyrics, "I am lovesick for You/ my God, You have my heart/ there's a harp in my heart and only You can play it." The latter half of the song climaxes beautifully before segueing perfectly into the much slower, effects driven "The More I Seek You." I love the personal imagery in the lyrics: "I want to sit at your feet/ drink from the cup in your hand/ lay back against you and breathe/ feel your heart beating." There were other good songs as well, such as "In This Moment," and the uncharacteristically short "You Have Ruined Me." The whole album has great percussion and interesting guitars which contribute to forming a chill vibe, although moments of urgency and passion break through provide welcome respite to what would have become a stale atmosphere.
Unfortunately, while there's nothing to dislike about the album, I didn't find anything spectacular either. Lovesick is a good worship album, with solid song writing and production value, but it's not progression from their previous music, it's static. Ascend the Hill, another alternative worship band with a unique sound, released O Ransomed Son earlier this year which blew their previous releases out of the water, they kept their sound while improving it drastically. I can't say the same about The Glorious Unseen.
Overall: This is yet another feather in the cap of The Glorious Unseen's already impressive discography. Featuring a collection of thoughtful, ambient songs of worship which resonate with the listener, Lovesick is exactly what you've come to expect from them.
RIYL: Delirious, The Ember Days, Great Awakening, John Mark McMillan, Lovelite, Ascend the Hill