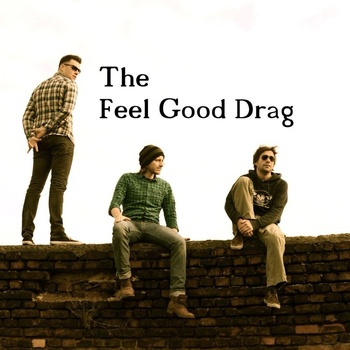 Artist: The Feel Good Drag
Album: demo
Label: none
Release Date: January 2012
Reviewed By: BMer
Track Listing:
1. Madsan
2. Twylyght
3. Fall Alone
The Feel Good Drag is a three-piece rock group based in Germany. They have released a 3-track demo EP on bandcamp for free that features their style of sunshine-infused rock'n'roll. While the demo is definitely demo quality you can still get a feel for their care-free style. The songs are upbeat, sometimes moving from the surf-rock sound to a garage-band / grunge feel like on the track "Fall Alone". The vocals are reminiscent of mid-90's grunge groups like Sponge or even Danzig.
Lyrically the band needs work, I am assuming English is their second-language so its tough to be too critical but the lyrics lack real substance and direction. While the band is not an outright Christian band, their lyrics still center around their faith and the need for a saviour "When i fall, I fall alone, in Your arms, on (before) Your throne." (Fall Alone). Most of the lyrics focus on different aspects of relationships.
OVERALL: Bottom line is The Feel Good Drag need work. The lead track "Madsan" is pretty good but outside of that there needs to be improvement on all fronts. If you're looking for a trip back to the grunge-era, or just some good old rock'n'roll then pick this up (hey, it's free!).
Check out the demo here for free