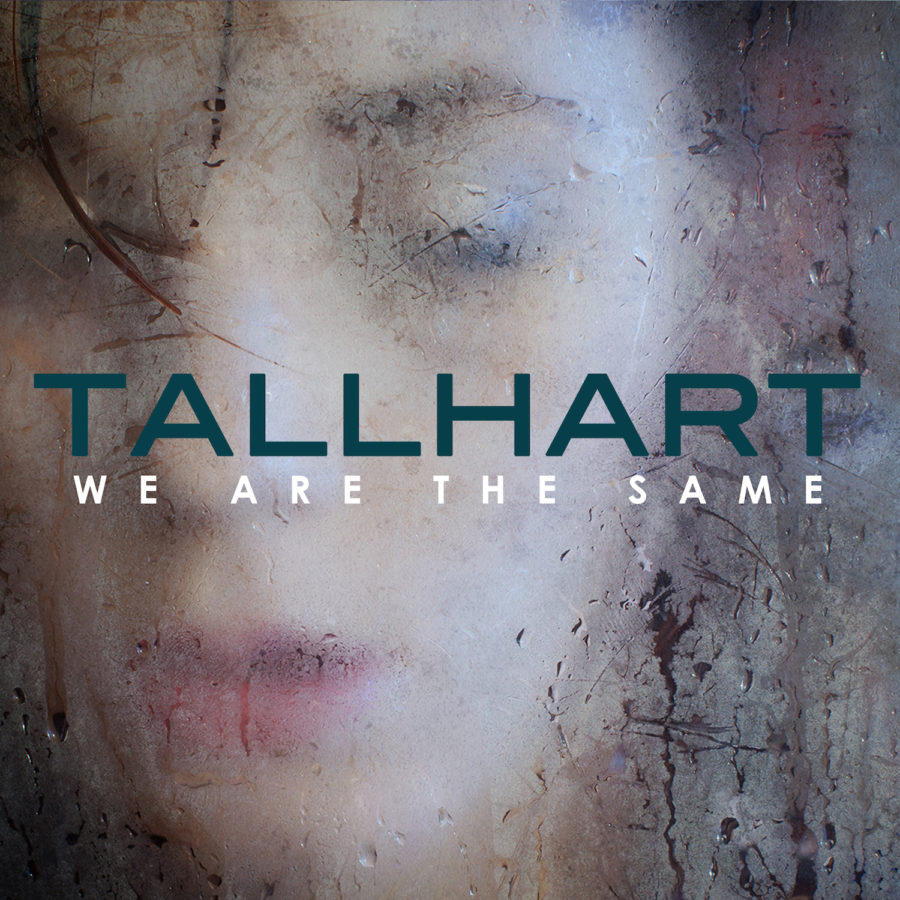 Artist: Tallhart
Title: We Are the Same
Label: Rory Records/Equal Vision Records
Release Date: 7/16/13
Reviewer: Carter Fraser
Tracklisting:
Our Bodies

High Speed
Fighter
A Ring a Reason
See God Again
Holy Coast
The Fire
Mexico
Wandering Kind
We Are the Same
We Are the Same marks Tallhart's fourth release in as many years, following up last year's excellent Bloodlines EP. This is the Tampa-natives' second release for Max Bemis of Say Anything's imprint on Equal Vision Records, and their first without drummer Reed Murray, who remains a member of Carrollhood with pieces from Anberlin and Underoath. Former As Cities Burn drummer Aaron Lunsford performs in his place on We Are the Same, adding yet another high-profile connection for these young up-and-coming rockers. Tallhart have been "up-and-comers" for a little while now, and it's getting closer to the time when they should be looking to make due on their talent. We Are the Same may be the four-piece's most consistent album yet, and does show progress from their last LP (originally under the name Marksmen), but it leaves a little to be desired.
Tallhart are not a particularly unique band, and they never really have been. They're for the most part a mid-tempo alternative rock band with a little Southern flair, playing the sort of basic guitar rock that similar acts such as Manchester Orchestra have already well explored. This is yet another release which features songs that sound fairly similar to every Tallhart song before them. But it's a good sound for them, and one which genuinely feels their own. Lead singer Matt Segallos's charming vocals and charisma are a big part of why; he's the frontman too many young rock bands wish they had. The story of Tallhart's development has not involved them changing their sound really at all, just refining it slightly. For them it's more about growing as more dynamic and interesting songwriters than anything else—and progress has been made, certainly since Sister of Mine—but not a large amount compared to the Bloodlines EP.
We Are the Same suffers from a lack of a narrative; as a whole, it never feels like it's going anywhere, despite being thoroughly comprised of good songs. It meanders through its ten tracks, and never really features any inter-song build. At some point this starts to feel like just another batch of songs from Tallhart, which to be very successful requires excellent songwriting. Unfortunately, such well-crafted, truly catchy moments are really only present occasionally. The lack of diversity amongst Tallhart songs lent itself to the EP format, which is why I'd still personally point to Bloodlines as the band's best work. However, We Are the Same is a very easy album to listen to, and not one that you will get bogged down in two-thirds of the way through. As I said, it's very consistent all the way through, and is a quick thirty-three minutes.
"High Speed" is perhaps the best and most memorable song on We Are the Same, charging along with an uproarious optimism in which Segallos pleads for a greater purpose in the noise of daily life. "Fighter" is another highlight, a laid back rocker featuring some of the most potentially spiritual lyrics to be found on the album ("I want to spend my meager days / in the healing of your (Your?) embrace / shed my skin and be born again"), but listeners that refrain from profanity should be warned that there is a d*** on the following track "A Ring a Reason." From a lyrics standpoint, "See God Again" is certainly the most interesting song to be found, a somewhat ambiguous track about loss and regret. For the most part We Are the Same handles the common themes of love and loss competently, but not in ways we haven't heard before.
Overall: We Are the Same is a worthwhile sophomore album from Tallhart, and one that still promises big things in the future, but it isn't quite the fulfillment of that promise yet. It's a great simple-but-not-too-naive alternative rock album to play in the car as your summer winds down when you don't want something too thought-intensive.
RIYL: Manchester Orchestra, Ocean Is Theory, Anberlin, Edison Glass, The Classic Crime