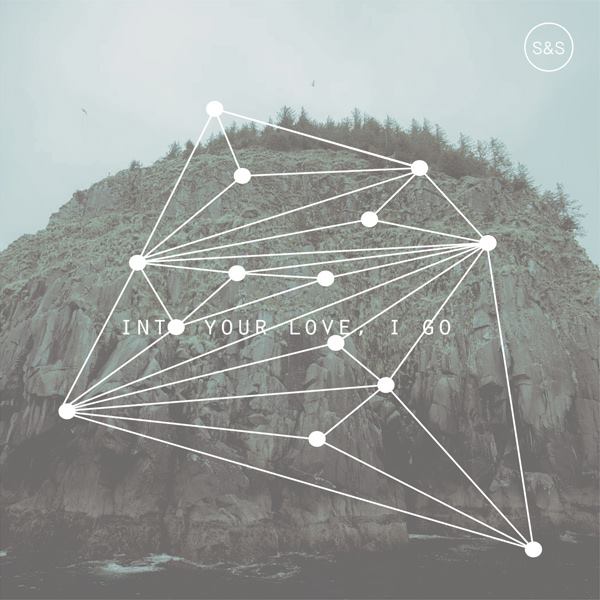 Artist: Seeker And Servant
Title: Into Your Love I Go
Label: independent
Release Date: 1/7/14
Reviewer: Jonathan Andre
Tracklisting:
How Deep the Father's Love for Us
Coming Like a Fire
Our Souls Cry
Let Me Not
Meditate (Psalm 1)
In Awe
Our Greatest Joy
Into Your Love, I Go
Worship has always been a genre that has divided people. You have the traditional worship artists, like Kari Jobe, Meredith Andrews, Chris Tomlin, Paul Baloche and Lincoln Brewster, the ones that use CCM and deliver songs that speak to our hearts, and also flood our radio airwaves, as these songs continue to be the lifeblood and motivation of many listeners around the world who hear these songs on their way to work, or on the weekends, just relaxing with the family. Then there's the other group of worship artists, whose music hardly, if ever, has any radio airplay. Artists like John Mark McMillan, Audrey Assad, Gungor, even Phil Wickham to some extent and more recently, All Sons and Daughters. Now I myself would think that I love and appreciate most types of worship music, and on any given day, you'd find me listening to AS&D, Phil Wickham, or even something from Chris Tomlin and the more radio-friendly material. But because of the wide genre of worship music, listeners either listen to one category or the other. The indie or the signed, the alternative worship style, or the radio-esque easy to learn, congregational worship songs. Both have their place in today's society, and both can minister to the hearts of many. Enter in Seeker and Servant, a 3 piece synth and electric guitar driven band that fits within the indie category, yet with more listens, and with more exposure and popularity, has the ability to have their foot in both 'camps' if you will, sort of what David Crowder Band has done throughout their career. Formed in late 2012, brothers Chandler and Cameron Wood started the band as an acoustic worship duo, and later formed the trio now known as Seeker and Servant, a band whose sound relies on electronics, acoustic melodies, and the folk and rock that collide to make a beautiful worship sound that reminds me of something like indie bands The Ember Days or The Royal Royal would create. Their debut EP Into Your Love I Go, is a certain purchase if you enjoy indie worship artists, like the two in the previous sentence, or even other artists like Leeland, AS&D or Audrey Assad.
The first single from the album, 'In Awe' is a moment of realisation of who God is, and how we are in awe of His presence in our lives because of that revelation that we have. With gang vocals, synths and electronic looping, we are invited into an eclectic and emotional experience as the band showcase their fervent praise to God with the opening lines of how '…in the morning when I rise, I will be lifting Your name high, for You alone are worthy of my praise…' Such simple words, yet equally profound and often life changing for those who hear it, Seeker and Servant provide us with humble words added to unique and powerful instrumentation to create a worship song that is almost just as poignant as it is relevant, unique and different, and certainly something you'd probably never hear on a Sunday morning. Not 'traditional' by a long-shot, I think that is what I admire about the band- that they don't travel the route of radio marketability. 'In Awe' reflects that, and standing at 5 minutes, it uses the electronic instruments as a unique way of being able to bring listeners into a space of freedom and worship. While it could be in a Sunday worship service, 'In Awe' is possibly more suited to reflective individual worship. Seeker and Servant have provided us with a powerful song, and since it's their first EP release, 'In Awe' is possibly going to be a classic in months and years to come (because everyone remembers the first single an artist releases, right?).
With a riveting keyboard introduction, 'How Deep the Father's Love for Us' gets a unique electronic keyboard makeover, complete with melody alterations of verses and choruses, to the point where it vaguely sounds like the familiar hymn we know and love, but different to create a version of the song that is completely theirs. While personally I may have enjoyed versions of the song by Owl City or Nichole Nordeman better than Seeker and Servant's version, these three men have given us something unique to listen and mull over, all against the familiarity of the words and lyrics, giving us what it means to remake and re-deliver a hymn that has been loved and beloved for as long it has been recorded and sung in churches around the world. 'Our Greatest Joy', another song over 5 minutes, is one that evokes moments of tranquillity as we are given a song that is a great reminder, of how our joy is in Christ and not in the circumstances around us. With instrument experimentation a la Rend Collective (with quick-paced keyboard, xylophones and gang vocals), Seeker and Servant declares out the words '…You are our greatest joy, You are our greatest joy…', in a moment of surrender to the God who gives us more joy and hope, far beyond what the world can offer. As the song crescendos with a quickened tempo, a powerful drum beat and light electric guitars, 'Our Greatest Joy' is one of my favourite songs on the album.
From 'Coming Like a Fire', a potential single that could be on CCM radio as the band declare out the fact that God's love is coming to us like fire, flowing through our hearts and into the places that we travel as we minister to the hearts and souls of those around us, to 'Our Souls Cry', a song written before Seeker and Servant were actually a band, and one with a message of surrender and crying out in thanks to the One who has saved us (and will save us repeatedly) from the sin we find ourselves in; it is the title track, 'Into Your Love, I Go', another keyboard orientated song, that carries on from the theme of 'Our Greatest Joy', and embodies the theme of the album as a whole. Discussing and emphasising on the grace and love of God and the pouring out of it constantly over each and every one of His beloved children, the title track is a moment of honest surrender, where we are met with a vocal that sounds eerily similar to Aaron Gillespie or Aaron Morgan of Seabird, and the hope that is given in the words of how '…into the stream of Your love I go…' With strong keyboards and an emphasis of free worship captured on the last track on the EP is something that is a great moment as the EP's theme is summed up by this last track. With big drums and keyboard riffs, the instrumental bridge is a pathway that allows us to worship as we feel as I'm sure listeners around the world will use the instrumental moments as a license to share with God how they really feel. Well done guys for 'Into Your Love I Go', as well as the other standout tracks like 'How Deep the Father's Love For Us' and 'Our Greatest Joy'.
Overall: One of the most alternative worship albums I have heard in a while (since The Ember Days' More Than You Think), Seeker and Servant and their genre of electronic rock worship music is something that is as refreshing as what is needed in the CCM and rock/pop industries today. With a unique arrangement of 'How Great the Love' and other standouts like 'Into Your Love I Go' and 'Our Greatest Joy', this is an album that'll certainly be purchased and enjoyed by lovers of other artists like The Ember Days, Aaron Gillespie or Leeland. With the continual influx of indie Christian artists, Seeker and Servant are another great example that one doesn't have to be signed in order to make great music. Well done guys for an enjoyable album, and certainly going to be one that'll be on my iTunes playlist for weeks and months to come.
RIYL: Audrey Assad, Leeland, All Sons and Daughters, The Ember Days, The Royal Royal
Buy the Album: iTunes/Amazon mp3