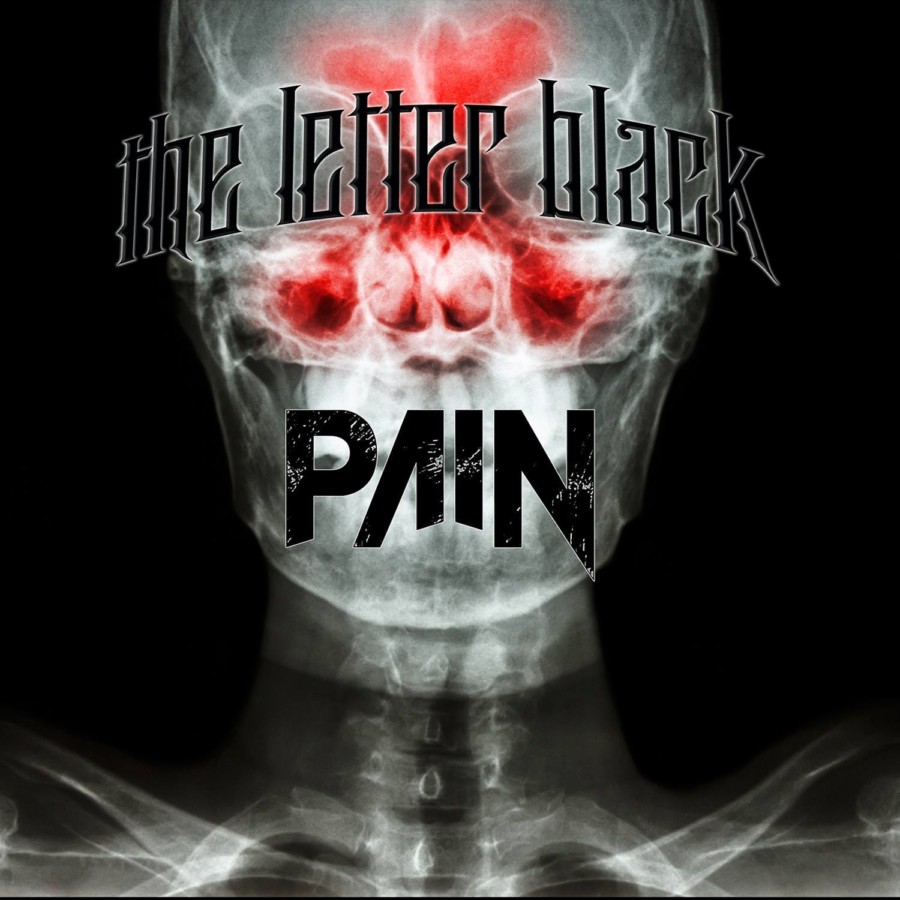 Years ago, I came across this band called Breaking the Silence. They had an album out called "Stand", and I really enjoyed the hard rock sound mixed with the female vocals. It was definitely a sound I was looking for at the time and while there were a few other bands out there doing it as well, such as Fireflight, Flyleaf, and Evanescence, they were still few in number. Even at that time, I would easily put Breaking the Silence on par with those bands, they simply weren't as well known.
As time went on, Breaking the Silence became The Letter Black and have since released 3 albums; "Hanging On By A Thread", "Rebuild", and their most recent offering, and the one we'll discuss here, "Pain". Each release has evidenced the fact that the band show no signs of slowing or losing their hard rock edge, but actually continue to push it's boundaries more and more.
"Pain" was released May 26th of this year and is the band's first independent release following their departure from Tooth and Nail Records. The album features 12 tracks that are actually quite a bit heavier than the bands previous offerings and it works out really well for them. This album also delves a bit into the creepier darker side of things, in terms of sound and works in it's favor the vast majority of the time.
The album opener "Fear" features an intro reminiscent of Rob Zombie and the rest of the track follows suit with shredding, heavy guitar riffs, but the clean vocals are a little questionable. While Sarah goes for something of a creepy-esque clean vocal, I'm still personally undecided as to whether or not it works (it certainly does on later tracks in the album, like "Pain"). It doesn't wreck the track by any means, but it leaves me feeling iffy during those moments. The scream/growl that comes out of her on the chorus (as well as throughout the rest of the album) however will make your hair stand up on end. Her screamed vocals and growls are incredible and fit perfectly over the chorus and brutally heavy bridge. This alone will make the opening track one you'll return to again and again.
The second track is the first single off the album, "The Last Day That I Cared" and is a personal favorite. Opening with more growls from Sarah, it is followed by strong vocals in the verses and a really catchy chorus. The song talks about letting go of what others think of you and trying to fit their mold and it's easy to see why it was the first single off the album.
While I find phrases like "Rock's Not Dead" to be borderline cheesy, the track of the same name is a definite highlight on the album, with great everything. I especially love that it lyrically tackles mainstream pop music: "Make 'em dance baby, make 'em lose control, all the fame in the world won't ever make you whole. You're just the latest trend, climbing up the charts, keep singing to their feet while I speak to their hearts."
"Alive" is a beautiful, piano based, worshipful track that really brings out the heart of the album and showcases Sarah's vocals and beautifully so. It is, musically, a huge deviation from the rest of the album and really serves to break things up and gives you a second to catch your breath.
The last track I want to mention specifically is "I Am". The entire song is one extremely heavy track and really features Sarah's screams/growls and is easily the album's heaviest track. If you want the heaviest of the heavy on this album, this is it.
All in all, the album features a blistering array of songs that are sure to please just about anyone who is into hard rock, and I suspect it's an album that somehow has managed to sneak under the radar of many. I have to highly recommend it for the fact that while hard rock can wear many faces and have varying substyles, so to speak, this is one I've seldom heard with a female lead vocal, let alone a female lead vocal as strong as Sarah Anthony and Mark has done a pretty great job writing some killer riffs and producing it. The questionable attempt at a creepy vocal on occasion is the only real criticism I have for this record, but hey, it could really just be me, and honestly, I don't feel like it takes all that much away from the album as a whole. If you haven't grabbed this one yet, and love hard rock, you'll want to fix that asap.