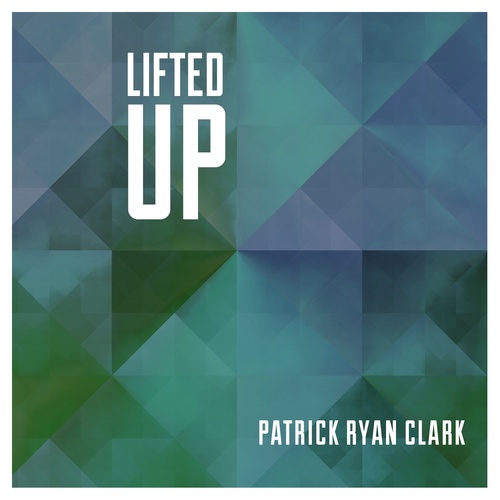 Artist: Patrick Ryan Clark
Title: Lifted Up EP
Label: Word Records
Release Date: 3/26/13
Reviewer: Jonathan Andre
Tracklisting:
God is Able
Mighty is Our God
Yahweh
Where Would I Be (Acoustic)
You (Acoustic)
God Alone
Hallelujah, God is Here
Releasing his debut album in August 2011 with critical and commercial acclaim, Patrick Ryan Clark has been able to deliver poignant songs and hopeful messages of God's freedom ever since his radio single 'Mercy' in 2006, modified to fit the 2011 album and the subject matter changed from Patrick singing about a girl to Patrick singing about God. Full of life and enthusiasm, we are reminded of God's closeness through all of his songs on his debut album, from the upbeat anthem 'What Was I Fighting For' to the reflective lyric altered 'Mercy' and the Kari Jobe duet 'Hallelujah, God is Here'. While not necessarily the music industry's most popular worship artist currently (with Chris Tomlin, Meredith Andrews, All Sons and Daughters, Kari Jobe and Rend Collective Experiment amongst the most popular now); Patrick's 2011 album is certainly a personal favourite for that year, and with him releasing his new EP Lifted Up in March 2013; I was eager to see what songs were on his latest project and whether it was a good investment for future listeners after I listened to the album myself. With his latest radio single being the Hillsong cover 'God is Able' (in which he uses the phrase '…lifted up…' as his album title name); Patrick fan enthusiasts are sure to purchase his new project, with both 'God is Able' and 'God Alone' the new recordings, along with three hits from his 2011 album ('Hallelujah, God is Here', 'Yahweh', 'Mighty is Our God') as well as some acoustic renditions of other hit melodies from one of the most underrated releases of 2011. With a vocal enthusiasm similar to that of Brandon Heath, Bart Millard or even the hard-hitting hopeful sound of Jon Foreman from Switchfoot; Patrick's newest collection of songs are a nice addition to any collection of Patrick's and while there are some double-ups on tracks (if you want to purchase individual songs, by all means); the flow of songs as a whole is nothing less than flawless, with listeners given a great atmospheric mood as we, individually and collectively, lift God high. With fans eagerly anticipating an album full of new material later on during the year, Lifted High is sure to enthuse them until that day, with all the 7 tracks portraying the common theme of God being the sustainer of ourselves and being able to help us, or even work through the pain that we have; to bring us to a place of full surrender, trust and reliance upon our Lord Almighty!
'God is Able' is the first radio single by Patrick from his new EP, and while the original song was written and recorded by Hillsong first (and then covered by worship leader Brett Younker on his 2012 album Come to the Water); Patrick's version of a Hillsong classic from recent years is a great rendition with light acoustics and a well choreographed backing vocal (listening to it, it seems like Patrick does his own backing vocals). Trying to stay close to the original live recording from Hillsong's 2011 album God is Able, we are reminded through the 4 minute track that '…God is with us, He will go before, He will never leave us…God is for us, here with open arms, He will never fail us…' One of my favourite Hillsong melodies over recent years along with 'Forever Reign', 'Greatness of Our God' and more recently 'Hope of the World'; 'God is Able' is an anthem truly fitting of the first track as Patrick passionately declares that it is in Christ that we can do all thing, even greater things that He did during His life here on earth. Possibly the standout track on the EP (even though it's a worship cover), the gang vocals and loud striking drums full of intense passion certainly enhance the mood and atmosphere of the heartfelt melody, as we collectively and individually lift our praises to God. 'God Alone' is the other newly recorded song for this EP project, and with a looping percussion and an ethereal vocal from Patrick, we are presented another song for the church as we see the central theme of the album as being us lifting God up in the highest place that He deserves. The emotive and inspiring words of '…God alone, the shield of my salvation, I've alive because you died…' is something we need to grasp and let the lyrics soak in as we let the truth of God's surety bring us confidence and hope as we continue to step forward with Him by our side. While not necessarily the most lyrically flamboyant or even sophisticated song, 'God Alone' certainly feels at home on the 7 track EP, as we see a journey taking place within each song, one full of realisation, revelation and restoration. Well done Patrick for the rendition of 'God is Able' and the newly written melody, 'God Alone'!
The remainder of the tracks were on Patrick's debut album (in one form or another), and while many listeners may exclaim that in this way it is a cheap way of releasing a new album instead of just two radio singles, we are still given 5 extra songs (some performed in an acoustic way) that fit in well with the theme of lifting Jesus up, and an option, together with his newly recorded tracks, to be purchased in full by listeners who may want to buy his new EP if they haven't purchased his debut album first. 'Where Would I Be', the title track from his 2011 album, as well as 'You', a fan favourite amongst many listeners; are both given the acoustic treatment, and both renditions show us the poignancy of a melody when the guitars and the noise it gives aren't between the listener and the full engagement the song wants us to experience. While studio recordings complete with electric guitars and drums are fine, it is the acoustic moments where, for me personally, the raw emotion and hopefulness is transferred from worship leader to listener. 'Where Would I Be' reminds us of the places where we'd be if Jesus didn't come to save us as we continue to have a thankful heart towards him, whilst 'You' is a declaratory statement where we boldly proclaim that we don't need anything else other than Christ. With both songs employing more of a backing vocal style, as well as light acoustics on 'Where Would I Be' and a prominent keyboard and shakers in the background of 'You'; we are shown two heartfelt acoustical renditions of songs that are certain to impact many listeners of these tracks (if they haven't so already the first time around when they were on the 2011 album). 'Mighty is Our God', 'Yahweh' and 'Hallelujah, God is Here' are all straight from his debut album (with an abundance of electric guitars and the lack of Kari Jobe on 'Hallelujah, God is Here'), and each song shines with passion and heart as Patrick places more emphasis on gang vocals and backing acoustical instruments, even in these electric guitar ridden tracks. With both 'Hallelujah' and 'Mighty is Our God' being some of my favourite tracks from his debut, it was great to see these songs again on Lifted Up EP. While many may complain and question Patrick's motivation at placing these three songs on the album in the first place, these songs still employ a heartfelt message, whilst also giving listeners a 'snapshot' of Patrick's first album in a nutshell while introducing his music to newer fans. Well done Patrick for these double-up songs as well as the song choices that are certain to bring in more listeners and fans in weeks and months to come.
Overall: Patrick's latest musical offering simultaneously shows listeners that he is still within the music industry and still creating heartfelt songs, even if they are from his debut album or even worship covers. Nevertheless, Lifted Up is a refreshing 7 song EP that reminds us that in every moment of every day, our decisions and choices are either lifting Christ up or lifting ourselves up. As we are reminded, challenged and even motivated by Patrick to continuously declare His worth to Him everyday as we shout out '…You are Love, You are Compassion, You are life You are Salvation, You have heard our cry for mercy and You our God, are strong to save…' ('Mighty is Our God'); Patrick presents to us a great worship album for corporate and intimate personal worship, and a must purchase if you are a fan of Patrick's music, or other worship contemporaries like Leeland, Meredith Andrews, The Sonflowerz or Phil Wickham. Well done Patrick for a nicely tracked album full of intense worshipful moments. Bring on album No. 2 later on this year or early 2014!
RIYL: The Sonflowerz, Phil Wickham, Leeland, Meredith Andrews
Buy the Album: iTunes/Amazon mp3