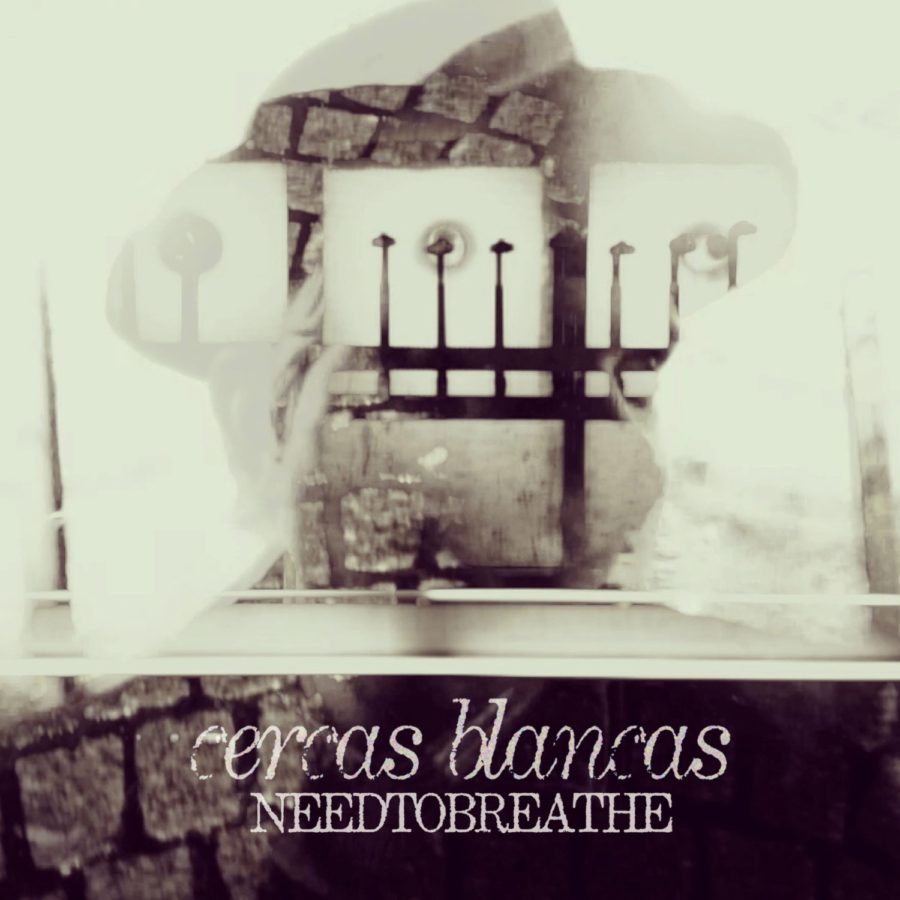 Artist: Needtobreathe
Title: Cercas Blancas
Label: Word Records/Atlantic Records
Release Date: 3/5/13
Reviewer: Jonathan Andre
Tracklisting:
White Fences
Happy If You Could (Demo)
The Outsiders
Let Us Love (Live From Washington DC 21st April 2012)
More Time (Live From Knoxville, TN 1st March 2012)
Since their first album release Daylight in 2006, needtobreathe has been garnering success after success with every song and album release gone by, signing to major mainstream label Atlantic Records since their critically acclaimed debut album with hit songs like 'You are Here' and 'Daylight'. Having the uncannily ability to combine faith and relationship messages in their song material as they appeal to both the Christian and mainstream markets, needtobreathe seem to be following in the footsteps of celebrated artists Switchfoot with the release of their latest studio album The Reckoning, released in 2011. From their powerhouse hit 'Drive All Night' to the uplifting, yet somewhat unsettling and hopefully motivating 'Keep Your Eyes Open', needtobreathe continue to break down the boundary between Christian and mainstream music. Giving us songs and albums in a southern country-rock style with Bear Rinehart's gruff voice a quality that will set needtobreathe apart from other popular bands at the moment; the multi-Dove Award winning South Carolina band is readying up to release their 5th studio album later on 2013. Yet to see the fans until then, their free EP from noisetrade Cercas Blancas takes some of the bands lesser known hits and reminds listeners what they love about the band as they give us two live tracks, two studio album tracks, and a demo of a forthcoming song from their upcoming 2013 album (and perhaps, possibly the first single from their new record). With The Reckoning peaking at No. 6 on the Billboard 200 charts, as well as their lead single from that album 'Slumber' being highly charted (No. 26) on the Christian rock charts; my anticipation for their next album continues to grow the more I listen to this greatly talented band. Full of enthusiasm and charisma, we are reminded through motifs and metaphors the meaning of our existence- to love and be loved, by each other and by God. While most of their songs speak about God and spirituality in a covert way rather than overtly like other worship artists; their music ministry is to be respected, with their latest 2013 EP a treasure for any needtobreathe fan. From a heartfelt and encouraging 'Let Us Love', to the newest song 'Happy If You Could'; this collection of 5 songs will certainly be one to savour for many months to come, especially if you love the band or if you enjoy great pop-rock music with a spiritual and uplifting edge!
'Let Us Love' has always been one of my favourite songs on The Outsiders. Reminding us to love ourselves and one another '…like we were children, make us feel like we're still living, in a world I know that's burning to the ground…', we are given an anthem by needtobreathe full of intense vocal passion from Bear of the importance of ourselves to love, to be like little children and try to capture the world's innocence, to love each other like we're not afraid about opening up and be vulnerable to the people that matter to us the most. Full of great imagery, 'Let Us Love' is a call for every Christian and non-Christian alike to take a stand and advocate love in its purest form- the love that Christ shows the church everyday and the unconditional love a father has towards his son. Presented to us in a live setting and lasting for nearly 8 minutes, this song has become a highlight of their live set, full of powerful singing from the crowd and the rising anthemic sound coupled with Bear screaming out one of the most powerful words on the 2009 album The Outsiders. Similar to the effect 'We are One Tonight' has on its crowd during Switchfoot concerts, 'Let Us Love' gives us the same passion and unification, as we collectively and individually declare our choice to love each other (and subtly the God of creation) through this poignant and poetic song of hope and restoration. 'More Time' is the other song represented on this EP shown in a live setting. Originally recorded on The Heat, 'More Time' tells of a persona talking to other, maybe a spouse or a friend, asking them to hold on and wait, needing more time before the venture with them begins. Imagination and speculation can run wild with this song, and lyric meanings can be endless, but as a whole, this song talks about patience, and the need for it in parts of our life where we can't see what lies ahead. As I am personally reminded through this song that even God can declare to us that He needs 'more time' as we worry about this pressing issue or that, I am confident that God's timing will always be perfect, and that trusting that everything that happens will be weaved by God to create something beautiful is something I ought to hold onto when facing this life. A motivational song only increases in such when presented across a live backdrop, and with acoustic guitar in hand and a crowd to sing along with, Bear Rinehart's rendition of a mainstream hit is something to behold. Well done needtobreathe for these two great live renditions of already great uplifting and motivational songs.
'White Fences' and 'The Outsiders' were taken from The Reckoning and The Outsiders respectively, and both remind us of pertinent issues crucial in our everyday lives. 'The Outsiders' remind us not to be ashamed for Christ, and that even if we are to be declare the outsiders, on the outside of all the popular things the world has succumbed to, then at least we know where were stand in relation to everyone else. Full of metaphors and poetic motifs, we are reminded that '…on the outside you're free to roam; on the outside you've found a home…', a moment of clarity as we understand that in our lives there are moments where we need to make a stand, even if we're the only one standing in a room where everyone is sitting down. 'White Fences' speaks about the sought-after American Dream, owning your own home in the suburbs with the white picket fence, the fancy jobs as well as the perception and seemingly perfect picture that life is great and good. However, as the song suggests, there can be moments in our lives when we discover that the dream of having life so perfect is not as it's cracked up to be. As guitarist Bo Rinehart describes, '…'White Fences' is a song kind of about the American Dream of, you know, growing up in big house, having a white picket fence and it's kind of where things go wrong. Where either you get that dream and it's broken, or things just didn't pan out the way that you wanted. Then what, who's going to fix that? I think that's the question that the song asks…' Challenging and pondering and asking questions in a light acoustic and seemingly happy way; 'White Fences' calls us all to examine our own lives and see which areas of it are broken and need fixing. The last song on the EP (and only original in an EP full of live versions of beloved fan favourites) is 'Happy if You Could', a demo that could possibly be on needtobreathe's new album and possibly be even the first single from it. With the main message of the song being the need for humans to get along and stop fighting over the most trivial things that can often come between us, we are reminded through light acoustic guitars to show the love of Christ to each other, and at times forgive them even when our first reaction could be to cut ties with them and stop speaking. The light acoustical tones added to the heartfelt and poignant cries of Bear posing a question of whether we can embrace happiness in all its forms if we could; the song challenges us to reconcile with our friends if we need to. Well done Bear, Bo and the rest of the band for giving us a snippet into how the album could look like and the themes it could delve into when it releases later on 2013!
Overall: The popularity of needtobreathe has been growing ever since its popular crossover hit 'Washed by the Water' when it released as a radio single in 2007. Having appeal in both Christian and mainstream markets, this southern-influenced band has given listeners plenty of songs to ponder and reflect upon, as well as showing the band success in the form of numerous Dove and Grammy Awards and nominations. With myself personally declaring needtobreathe to be within the same league musically and lyrically as some other high profile artists like Newsboys, Third Day, Casting Crowns and MercyMe; this high-profile band that recently went on the Winterjam tour of 2010 as well as touring alongside Taylor Swift in 2011 will certainly be within both the Christian and mainstream industry in years to come. From 'Let Us Love' to one of my favourite needtobreathe songs ever 'The Outsiders'; these 5 songs are a great addition to any needtobreathe music playlist and a certain purchase if you are an avid fan of the band. Well done Bear, Bo and Seth for continually giving us music to contemplate on.
RIYL: Third Day, Rhett Walker Band, Switchfoot, Fiction Family, Brooke Fraser
Download the Album: Noisetrade