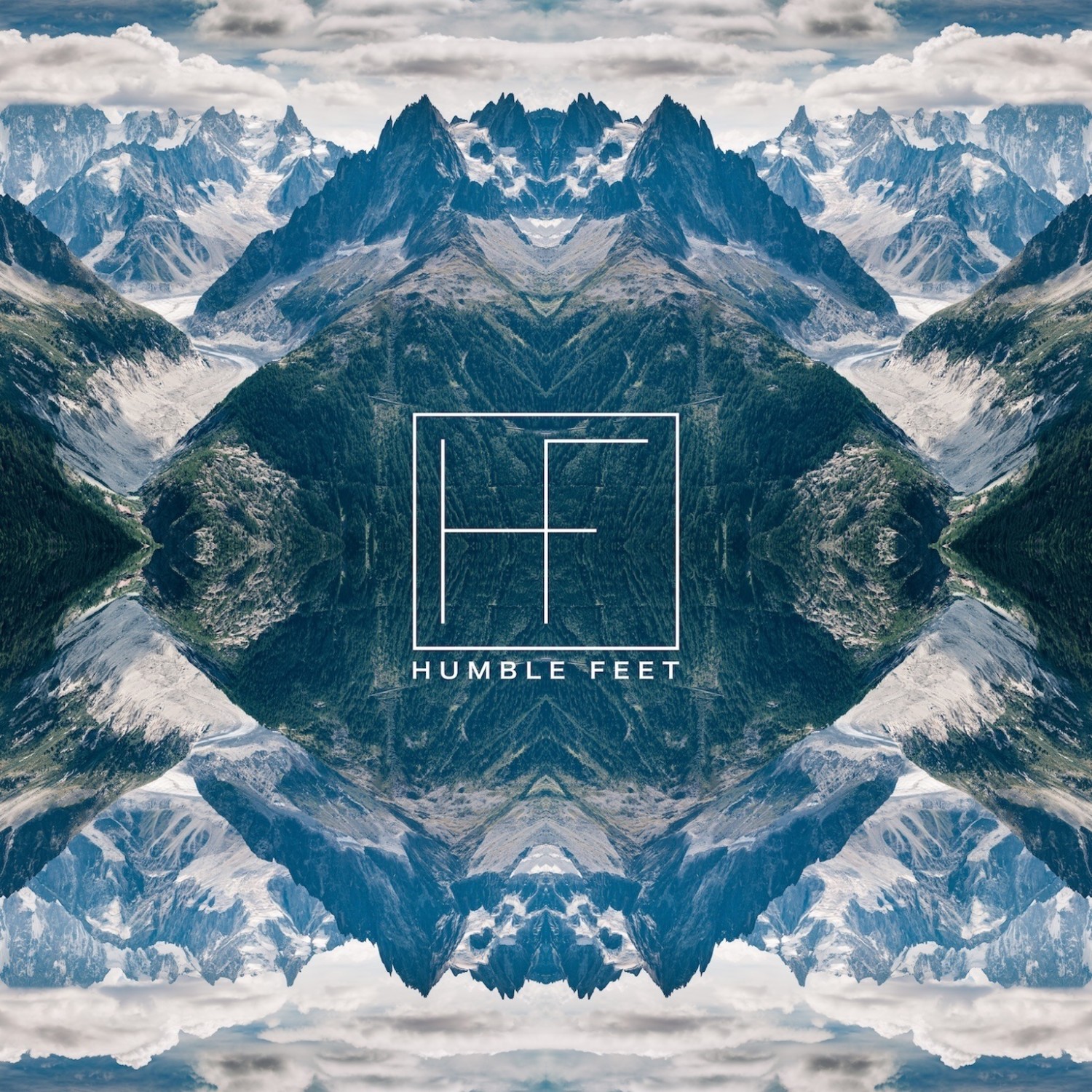 Every so often a reviewer decides to review an album purely out of appreciation for the album that they just heard, and in the case of Humble Feet's debut album, that certainly holds true. For those unfamiliar with them, Humble Feet is an acoustic husband-wife duo. Their music is highly melodic, orchestral, and deeply rooted in Scripture. In fact, the couple have served as missionaries overseas, and all of the music for their debut was written while in the field.
The album opens with "Quench", a light and airy acoustic folk song. The song is deeply worshipful and features a relatively stripped down assortment of instrumentation, at least up until the climax of the song that features some beautiful horn melodies, immediately causing me to think of Jon Foreman's seasonal EPs, though lead singer, Michael's vocals delivery is much smoother than Foreman's. It should be noted that all of the horn parts on the album are performed by Michael's wife Brooke.
The song also highlights the beautiful and melodic background harmonies delivered by studio musician, Chelsea Kimball. Throughout the album these harmonies prove to be an integral part of Humble Feet's overall sound.
The second track "Foxes and Birds" is another beautiful song, referencing Luke chapter 9, in which Jesus tells a man wishing to follow him that "Foxes have dens and birds have nests, but the Son of Man has no place to rest his head.", a song that seems very appropriate coming from a missionary couple.
In a story behind the song, Michael says, "Throughout the journey of our cross-cultural ministry we have come to be at peace with the fact that our home is actually found in His presence. We are foreigners and aliens on this earth, but being with God in heaven is our eternal home. When God's presence is our home, we can be at peace no matter where in the world He may call us, and we can boldly follow him to the ends of the earth."
The song leads off with the lyrics, "If home is where the heart is, my home is here with You, my comfort in this world I dare not hold on to."
Musically, the track features some beautiful string arrangements, as well as horn melodies similar to the previous track. These orchestral arrangements continue throughout the album and provide accents that set Humble Feet apart from many of their contemporaries. While writing this review I had some difficulty in drawing comparisons to other artists, simply because Humble Feet has a unique sound for their genre, and they own it well.
While there really are no fillers in Humble Feet's album, one of the stand out tracks for me was "Life Without". Though it is one of the shortest tracks at 2:50, it showcases lead singer, Michael's ability to write lyrics that are both simple and deeply profound. The song explores the futility of a life without Christ, and while I could easily quote the entire song here, the song reaches it's hardest hitting point with the lyrics, "Life without you Lord, is a bastard orphan child, stranded in the wild, waiting for a Father." On an album full of worshipful moments and beautiful melodies, it is inspiring to also hear such a bold and poignant message.
Another of my favorite songs on the album is, "Mustard Tree", a song that examines Jesus' Parable of the Mustard Seed in Matthew 13:31-32. The song wrestles with doubts about faith and not seeing things that you have worked for come to fruition:
"People always talk of the mustard seed
but I have yet to see the mustard tree…
So, how long does it take a tree to grow?
And how much water can one seed hold?
I'm trying to be sure of what I hope for
and certain of the things I simply cannot see.
I'm trying to be sure of what I hope for
and certain of the things I simply cannot see.
Oh Jesus, I believe, Help my unbelief."
As someone who has personally struggled a great deal in faith, I found this song to be very relatable, as I believe other listeners will. If I could only count the times that I have prayed, "Jesus, I believe, help my unbelief."
It was while listening to the songs "Pursuit of Joyfulness" and "Wonders" that I realized that Humble Feet, at times, remind me of Jars of Clay, particularly Jars' earlier albums. The melodies, orchestral arrangements, dynamics, and even Michael's Dan Haseltine-esque vocal intonation all warrant some comparison. In lieu of this, it seems appropriate that the next song on the album, "Jagged Jars". In terms of lyrical quality and content, Humble Feet bears resemblance to Jars of Clay as well, which I would consider to be quite a complement to them.
The album finishes strong with the songs "Painter" and "In Step". The song "Painter" is appropriately named because it is a sort of musical mural in and of itself. With swirling and lilting melodies, strings, and horn accents, coupled with deep lyrics about God's artistry, the song is a work of art.
The final song, "In Step" is a beautiful prayer that neatly wraps of the album with the lyrics, "Oh Lord, take my feet, they are Yours, Yours to lead…", a song that suits Humble Feet's name well. The song is musically simple and ends the album on a quiet and contemplative note.
Overall, Humble Feet have presented a phenomenal debut album, and I cannot wait to hear what else they have to put out in the future. Their music is melodic, unique, and warrants only the best comparisons. It is an album more than worth purchasing (or streaming). It may even be my album of the year.