Album Review :
Exiting The Fall - Bloodline
By Scott Swan in Reviews | Comments closed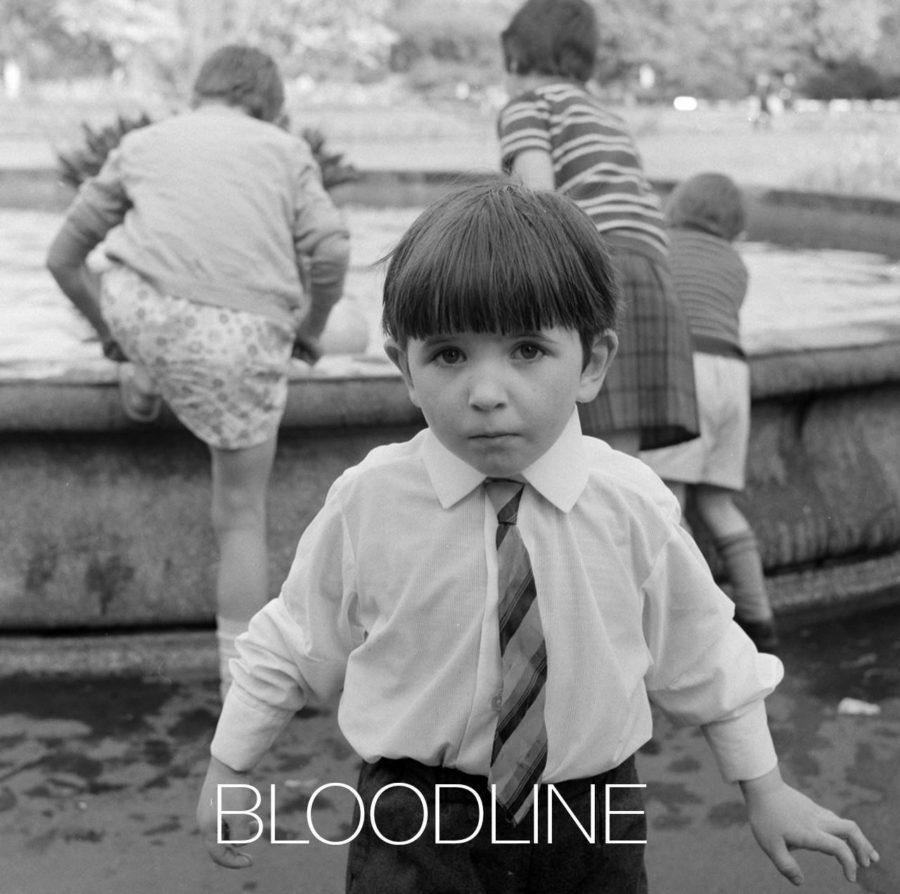 Artist: Exiting the Fall
Title: Bloodline
Label: unsigned
Release Date: 4/18/15
Reviewer: Scott Swan
Tracklisting
Father's Son
Paper Trail
Heir
Bloodline
Benediction
A few weeks ago a bitter-sweet announcement came from the Exiting the Fall camp. The 'sweet' part was that they would be releasing a new concept EP April 18th. The 'bitter' news being that this EP, is to be their last. Indeed, it's always sad to see a talented band that has put out some really good stuff call it quits, but at least they're going out with a bang. With the appropriately titled Bloodline, the concept develops around generational ties, more specifically the Father-Son relationship. This record reaches out to the heart of this often complicated dynamic, with the writer making an effort to bust through years of heartache in order to try and find some resolve.
I have always enjoyed what ETF's brings musically. They feature a style that is at times fairly chaotic, but without ever losing the foundation or overall focus of the song. Tight guitar riffs weave in and out, starting and stopping, while still possessing a nice groove. They also continue to maintain a solid rhythm section, in which the bass and drums are often allowed to come forward and be heard, while at other times drop back to the background letting the vocals shine. Let's talk about those vocals, because I really feel this is where ETF has separated themselves from other like bands. It's a two-headed monster, with the driving screams of Matt Vacaro and the smooth cleans provided by Kevin William. The main advantage here being that Kevin can really sing. (If you would like proof, check out some of his side project stuff here.)
The opener, "Father's Son," begins with an atmospheric calm that quickly develops into a raging fury of screaming and pounding drums. You get the sense of a man trying to break away from some of his father's unhealthy traits, as heard in the screamed line, "I've always been my father's son, quick to anger, slow to love."  The emotion here involves around the need to expel these undesirable traits and stop this generational cycle.  Great way to open and lay the foundation for the concept.
"Paper Trial" gets going with screaming over a muted guitar before busting into a full barrage of instrumental goodness. What I like about this song is the way the tune occasionally transition into softer moments with lines being sung that can only be describe as haunting:  "The paper trail is your legacy, mixed with the blood of your family." Although a furious pace through most of the track, fittingly, those haunting verses close the song out, fading into silence.
"Heir" continues the theme, but the focus here seems to turn toward the writer's son and him taking over the father role. Kevin's vocals really shine here, particularly when the chorus hits and the brutal screams give way to the spot on cleans. Title track, "Bloodline" softy begins with some light guitar picking before blazing into some heavy, melodic riffing. This tune is probably the most straightforward metal sounding track on the record. Less chaotic and more driving in nature. 
The closer, "Benediction," begins with the writer trying to sort out his regrets, which centered around the idea of missed opportunities to mentor and support his brother. Some really nice elements here which include a well executed spoken word section. The culmination of not only this tune but of the entire album seems to happen toward the end, when the frustration melds into peace with the screaming acknowledgment, "What is life without Jesus name?."
Overall: As I am in the process of raising two young daughters, I have come to realize the importance of being a father. Fathers shape lives in ways that often times run deep and continue to influence the people we grow up to be. Without question, the world needs more good ones. This record explores that fact in a very personal and heartfelt way. To sum up, I would say that Bloodline is ETF's finest effort to date, and sadly, it's also likely it's last. 
RIYL: As Cities Burn, Wolves at the Gate, Life in Your Way