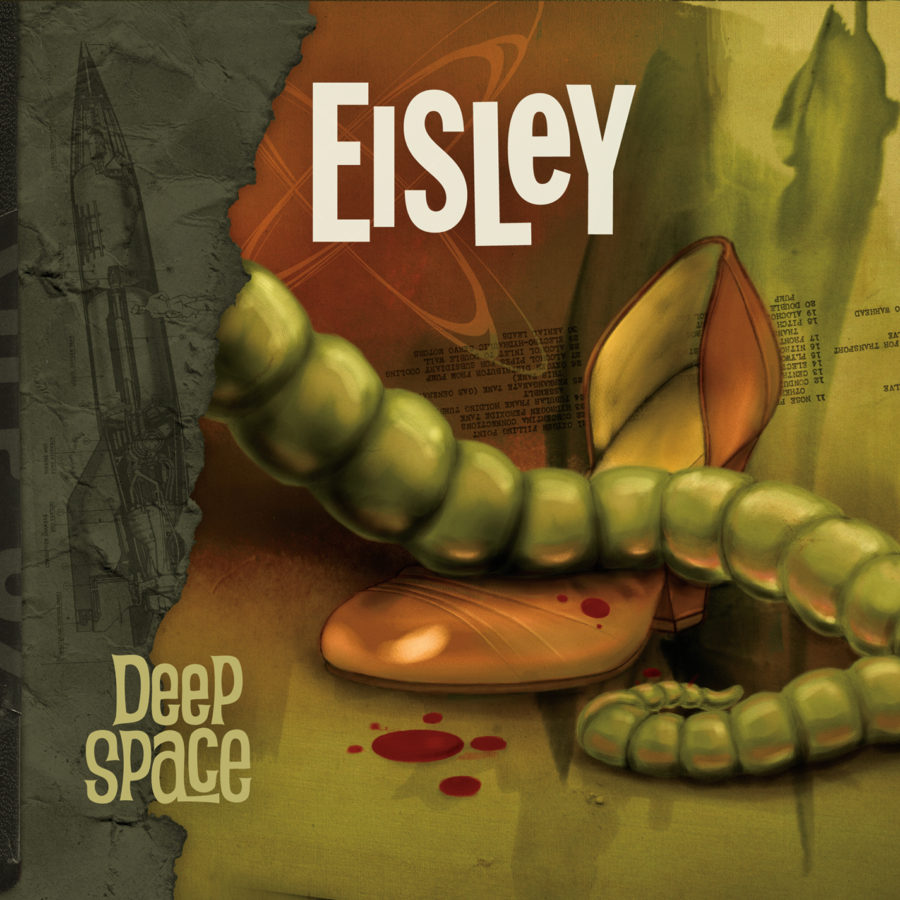 Band: Eisley
Album: Deep Space ep (Purchase HERE)
Label: Equal Vision Records
Release: Feb. 14th, 2012
Reviewer: BrodyB
Lights Out
Laugh it Off
Deep Space
192 Days
One Last Song
The other day a few of my friends were asking me which male and female actors I thought were the most attractive. Strangely, while I could not think of anyone I had a crush on appearance wise, I realized that I have somewhat of a crush on the voices of sisters Sherri and Stacey DuPree, the vocalists of Eisley. With that being said, I was extremely eager to get my hands on new music from them to immerse myself in.
While the aforementioned female vocalists of Eisley tend to steal the show for the majority of this short ep, all of the songs have extremely airy and beautiful instrumentation to provide a stunning backdrop to the angelic crooning of the DuPree sisters. This is most apparent in tracks like the title track, Deep Space, where atmospheric guitars swirl and pick as Sherri DuPree proclaims, "I know I'm lucky to be lost in space, with love". Laugh it Off Is a light hearted, dancey song with reverb doused guitars and delightful keys. The clapping during the bridge is a highlight moment for me on the track, it really just ties the whole playful dance theme together. The last two songs on the album, 192 Days and One Last Song are both stripped down primarily acoustic songs. The former of the two is a hopelessly romantic song, lyrically attempting to capture the feel of a 1930's film. One Last Song is simply guitar and vocals until about the two minute mark when the full band kicks in to provide a steady beat with bluesey guitars until the conclusion on the song.
Overall: With the Deep Space ep, Eisley does not reinvent themselves or the genre of piano driven indie rock, that's ok with me seeing as how well Eisley is able to pull off what they do. While Deep Space felt somewhat like a teaser, being on the shorter side and making me want more of the Eisley I love, it did it's job to hold me over until their next release.