Album Review :
Don't Wake Aislin - Don't Wake Aislin
By Joshua Clark in Reviews | Comments closed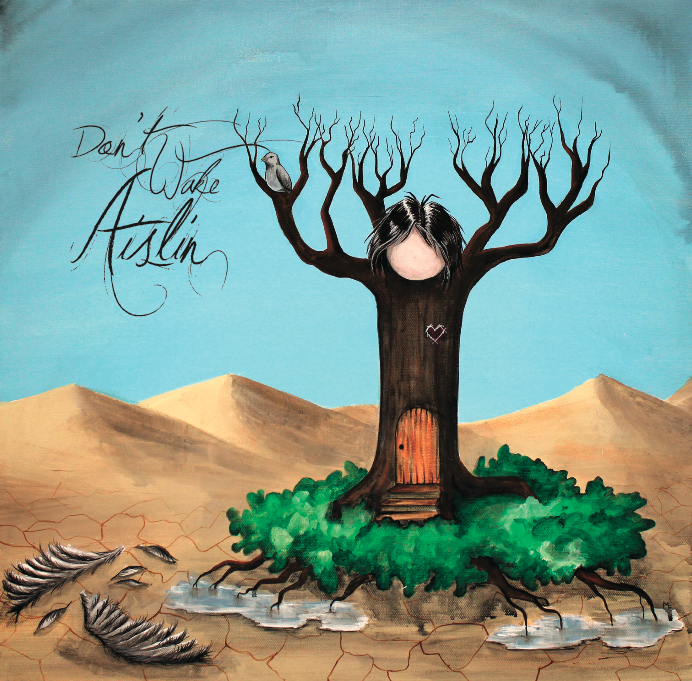 Band: Don't Wake Aislin
Title: Don't Wake Aislin
Label: None
Buy Album Here
Release Date: July 5th 2011
Reviewer: Joshua Clark
Tracklisting:
Through The Oppression Of The Wicked
The Moon Keeps Track Of The Seasons
But, Oh For Wings Like A Dove
To Escape The Tempest And Storm
Then, The Sun Will Rise And The Flower Withers
Don't Wake Aislin is a five-piece, female led rock band out of Dallas, TX.  The band has three EP's to their credit and the newest being this self-titled EP.
Don't Wake Aislin sounds like Flyleaf, Fireflight, The Letter Black,  Paramore, and any other chick fronted rock band you can think. There has been something I have always liked about female fronted rock bands and Don't Wake Aislin is another one to add into my rotation. It will be easy for fans of any of the bands I listed to get into Don't Wake Aislin.
Musically, Don't Wake Aislin plays some solid alternative rock. The drumming stood out to many on many of the songs to be rather technical and keeping things really interesting and not sticking to just one standard pattern. The guitar work is solid, with both the bands guitarists providing some pleasing riffs. For the most part they just play a standard alternative rock sound with some touches of punk and pop throughout. Even though there is a lot of other bands that have a pretty similar sound, Don't Wake Aislin adds in enough personal touches to spruce things up a bit. The production on here is great for an independent band and gives these songs the right amount of polish.
The vocals on this release from Deena Jakoub are very impressive. She has a powerful voice with an impressive range. She belts out some beautiful melodies and also a few screams here and there.  This displays a bit of a rougher edge to her voice but the screams are very limited and not to prominent. So for the most part her voice reminded me of cross between Dawn Richardson from Fireflight and Sarah Anthony from The Letter Black.
The lyrical content focuses on one's journey through life. Each of the songs are based off of scripture from Psalms, with the exception of the last track "Then, The Sun Will Rise And The Flower Withers." Each of the songs work well together lyrically and make a captivating story that anyone of us could relate to.
My personal favorite songs on this album were "Through The Oppression Of The Wicked" and "But Oh For Wings Like A Dove." These particular two stood out a lot more to me than the other three. The others aren't bad by any means; they just aren't the standouts of this EP.
Overall: I was impressed with this release. The band definitely have a ton of talent with the great set of pipes from Deena Jakoub and a group of musicians who craft some great songs. While their sound is fairly common, they do it well and know how to make some great songs within this genre.  I recommend checking out this great independent band for anyone who likes chick fronted rock bands or just rock music in general.