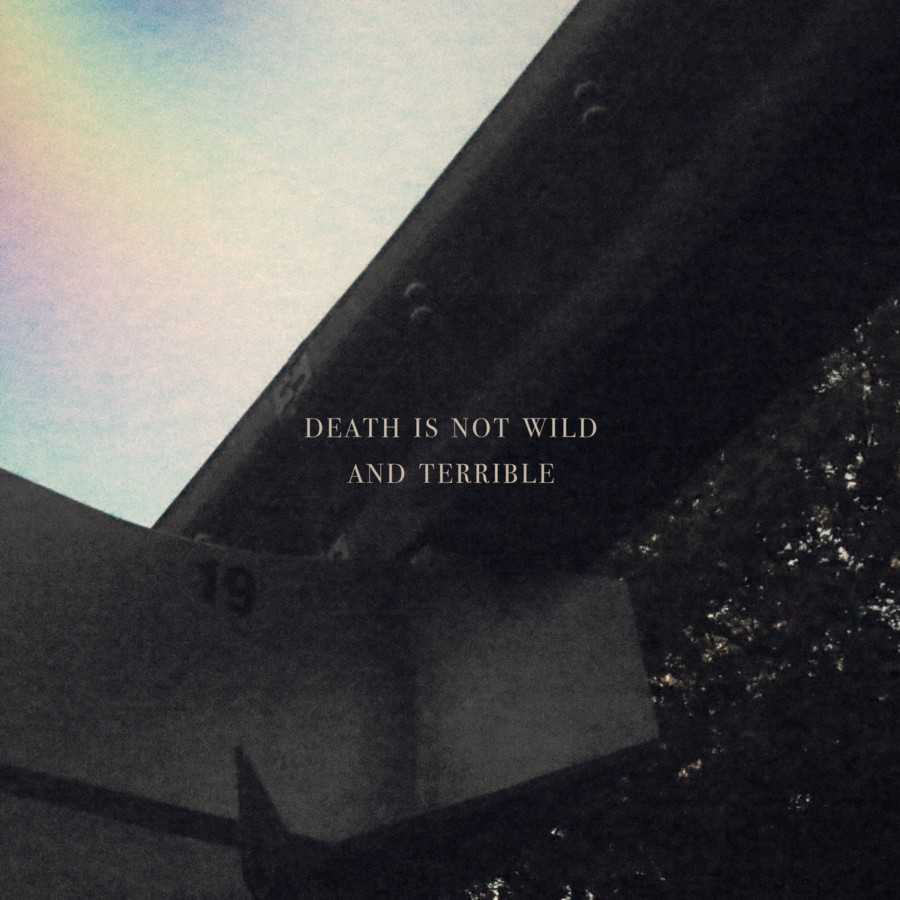 I'm always on the lookout for solid local acts – partly selfishly because I'm hoping to possibly join up with some folks for a hearty jam session. Nonetheless, I find that there is quite an eclectic mix of local artists that certainly fly under the radar but certainly have plenty of skill to be competitive.
Death Is Not Wild And Terrible is one such recent discovery. While the project is manned by Josh Czech of Household, I actually wasn't aware of them prior to finding this album. Ultimately, any kind of sonic link between the two is thin at best, but it's always cool when musicians aren't limited to a single style.
I'd classify the album as gritty folk that, despite its sparse instrumentation, doesn't feel empty. It's appropriately moody, and ultimately the album art does a great job fitting the feelings the songs convey.
The album opens with the a cappella Everyone's Lives. It sets a lyrical tone for the album, full of questions, memories, and aspirations of life. Even without instrumentation, it doesn't feel odd.
Thankfully, the rest of the songs bring in guitars (either acoustic or electric with subtle pedal effects) to compliment Czech's vocals. Slowcore elements are scattered all throughout the songs, which are fairly slow and introspective. Though there are only six songs, there's still enough lyrical and instrumental diversity to keep things interesting.
The album certainly isn't for everyone but it's certainly a solid first release. Fans of Mark Eitzel, Sun Kil Moon, and even Julien Baker will find the emotional context and instrumentation on this album familiar and satisfying.