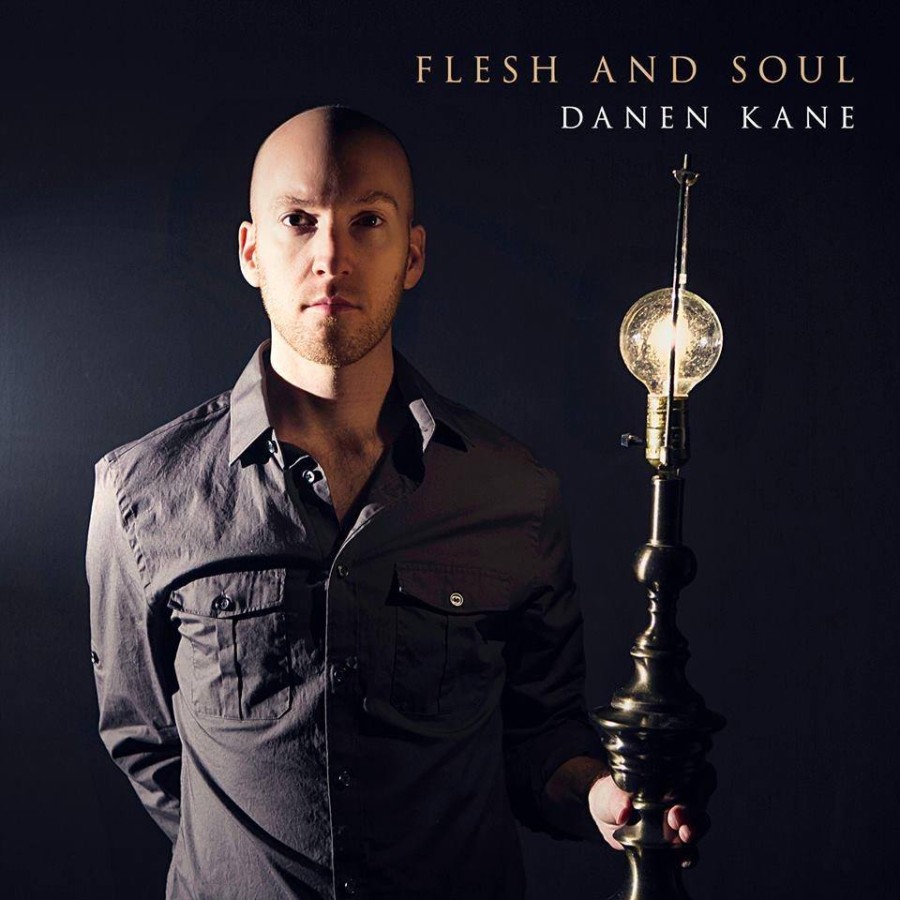 I first discovered Danen Kane through a mutual friend when I lived up in Green Bay. There's a coffee shop that draws in bigger acts like Disciple and Flatfoot 56, but they also host open mics and local acts. I hadn't heard of him before, but I was curious enough to check out his music online and liked what I heard. His solo acoustic offerings were dripping with hints of soul. His lyrics were honest-yet-artful. Needless to say, I was an instant fan.
Flesh and Soul, Danen's most recent full-length, may have been released in 2015 but certainly warrants a review because, well, Indie Vision Music was down during that time and more people ought to know this Wisconsinite writes some some pretty great songs.
The Song That Set Us Free kicks things off with repeating verse lyrics over an acoustic guitar base. The song does build toward the end, but it's not a personal favorite.
Thankfully, the next two tracks are some of the best on the album. When Our Time Here is Over is definitely a more ambitious track, with a stronger groove and some pretty neat guitar effects. I Miss You is a radio-friendly alternative hit. Both songs are earnest with pain and lament being evident.
One Step Ahead definitely has the lyrics of a worship song with the guitar stylings of classic rock. But no, it does NOT sound like Petra. The classic rock vibes mix with adult contemporary to form Rest and Be Loved, the following track.
No Words, despite the title, is not an instrumental track. Instead, it's an upbeat song, showcasing some of the best drumming on the album. It's another personal favorite.
From the opening seconds of Love Song, it's obvious this is a pretty standard ballad. Some of the lines follow the same melodic pattern of Falling Slowly, but it's brief enough that it's excusable. Like most ballads, it's a slower, more tender track. Like much of the album, the lyrics are filled with worship.
Our Love is built on the foundation of acoustic and guitar and vocals. It's not too empty, but sadly it's not too captivating. However, I Need You is anything but minimalist. Synth, piano, and guitar all work together for a strong intro and the "heaviest" track on the album. Danen's vocals here are passionate and dynamic. It's unfortunate this track is so late in the album since a few of its direct predecessors aren't as enthralling.
The album closes with the classic hymn, Come Thou Fount of Every Blessing. It's fairly bare and Danen stays fairly true to the original. A reverby electric guitar is the primary driving force on the instrumental side, though drums do come in about halfway through.
Overall, the album is full of hit-and-miss moments. Danen's lyrics are always strong, but there's an odd mix of instrumental variety. There are rock songs, pop songs, and folk songs. There are alternative influences, soul influences, ambient influences, and adult contemporary influences. Some songs have full instrumentation and others feature acoustic guitar only. I appreciate his willingness to experiment and be diverse, but this certainly isn't a progressive album and the transitions from these styles is not subtle.
With that said, When Our Time Here is Over, I Miss You, No Words, and I Need You are all great tracks and would have definitely served as a five-star EP had they been released that way. The other songs are not bad, but they do feel more forgettable. Danen is definitely going places and continuing to expand his style. If he continues to refine and add to his sound, I'm sure the next album will be a great treat.