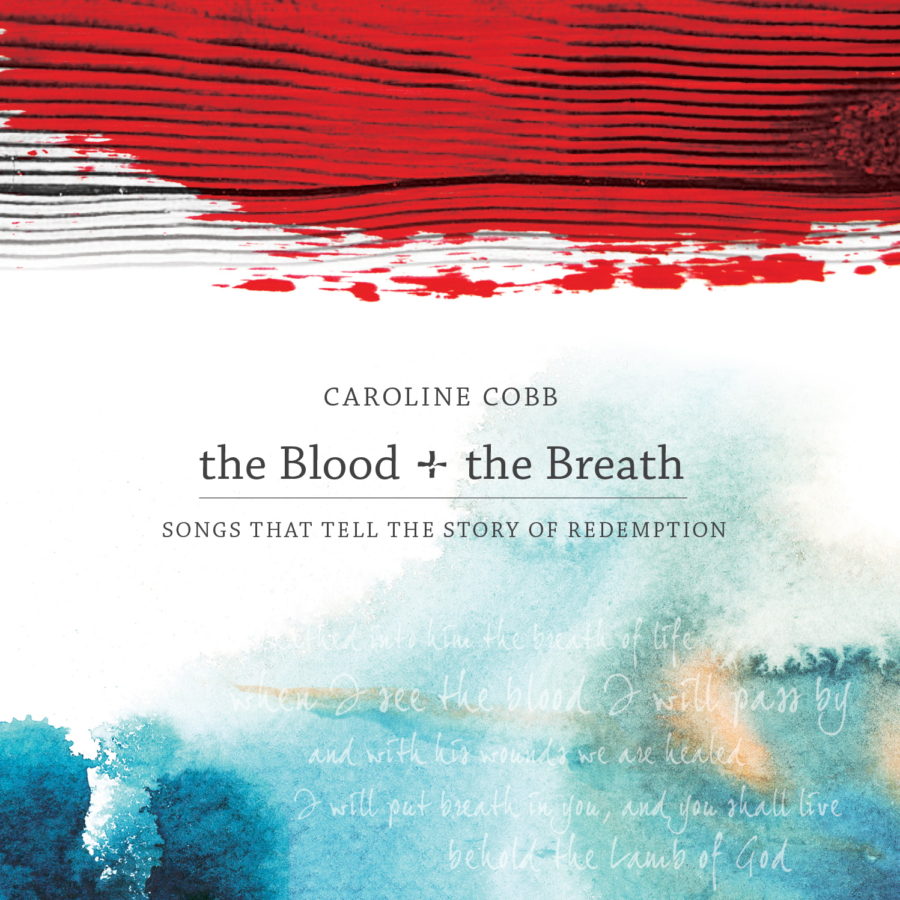 Artist: Caroline Cobb
Album: The Blood + The Breath
Label: None
Release Date: 6/3/13
Reviewer: Cimarron Hatch
Buy The Album: iTunes / Bandcamp

Tracklisting:
From Him, To Him
Garden
All the Stars
The Passover Song (feat. Sean Carter)
Your Wounds
Dry Bones
Everything You've Heard
Gethsemane (Heavy Load to Carry)
He Is Risen
Breath of God
Wake Up
Glory, Power, Honor Forever
Caroline Cobb is a singer/songwriter from Tyler, TX. The idea for this album came from a personal goal to write a song about every book of the Bible. From songs written for this challenge came The Blood + The Breath, which is a concept album telling about the story of Easter and the topic of redemption. Each song has a thought provoking, biblical message, and Caroline has created a devotional that corresponds with the album. She also plans to tour for this album in order to fully tell the story from the songs.
"From Him, To Him" opens the album with a message about how all things are done through Christ. It's an acoustic worship track with some nice piano. A song called "Garden," with the basic idea of remembering God's promises and learning to make something from nothing, comes next. Following "Garden" is "All the Stars," which is a more upbeat song. I felt like this song could really use some vocal runs and high notes to give it some character, instead of just being sung in the same timid style because I think Caroline's voice is capable of more. Singer/songwriter Sean Carter joins Caroline for "The Passover Song." This track borrows some of the melody from the classic hymn, "Nothing but the Blood," written by Robert Lowry. The first phrase of the hymn is also sung at the very end of this song.
The song "Your Wounds" explains how Jesus's suffering on the cross gives us hope in our lives. "Dry Bones" has dramatic instrumentation, but could use some style and flair in the vocals. Again I'm waiting for higher notes, but Caroline never really gets there. She does, however, attempt to use her lower register but that turns out slightly awkward. On "Everything You've Heard," what sounds like a dobro is used throughout, along with some nicely done piano chords. The lyrics are from Jesus's perspective about "setting the record straight." Another dramatic song called "Gethsemane (Heavy Load to Carry)" is next. It talks about Jesus's final hours before He was crucified which were spent in the garden of Gethsemane. As can be inferred from the title, "He is Risen" is all about Christ rising from the grave after 3 days, and "Breath of God" continues that theme. "Wake Up" is a nice song about The Rapture. The final track "Glory, Power, Honor Forever" is a chanting song. This cut would make more sense as a hidden track; it's a little odd on its own.
Overall: This album has a beautiful theme and message. Caroline Cobb is a skilled songwriter and has crafted some nice songs that will remind listeners of the miracle of Easter and how we are redeemed through Jesus Christ. Though I don't believe these songs could become hymns or worship music sung in Church, I think it is possible they will become classics of their own kind. This is an excellent album.