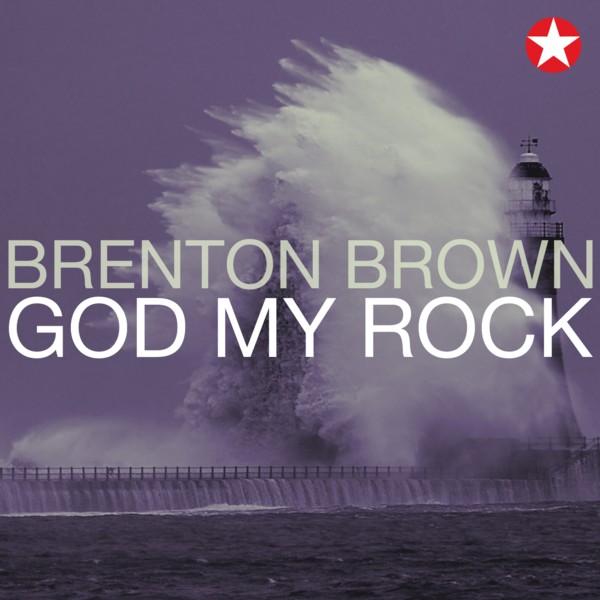 Artist: Brenton Brown
Title: God My Rock
Label: Integrity Music
Release Date: 10/2/12
Reviewer: Jonathan Andre
Tracklisting:
Our God is Mercy
Joyful
God My Rock
Jesus, Take All of Me (Just As I Am)
Send Us Out
Wonderful Redeemer
Jesus, My Victory
Hosanna (Praise Is Rising)
Word of God
Humble King
Glorious
Like the Angels
I Saw the Light
Everlasting God/How He Loves
South African born Brenton Brown has released plenty of radio hit singles during his music ministry, from the hard-hitting anthem 'Everlasting God', the declaratory praise offering 'Glorious', to the Paul Baloche co-write and worldwide famous melody 'Hosanna (Praise Is Rising)'. Now releasing his first live album in God My Rock, Brenton features a few classics, some originals as well as covers, showcasing a wide versatility as he appeals to older fans of his music, whilst still providing some new material to draw in new listeners. Reminding us of our foundation in Jesus, God My Rock is able to display an enthusiastic passion, and while not necessarily the most highly promoted release of October (with Bethel's For the Sake of the World more promoted for the October 2nd release), Brenton has created a 14 track lineup able to draw in listeners who enjoy passionate worship music into a space of reverence and awe, as we are reminded that '…He stands above the rulers of the earth, Lord You are glorious…' ('Glorious'). Featuring a medley of 'Everlasting God' and 'How He Loves', as well as the popular hymn 'I Saw The Light', God My Rock is one of October's underrated albums in 2012.
'Hosanna (Praise is Rising)' is one of my favourite worship songs ever, yet also underrated and sometimes overlooked when comparing this song to the ever popular Hillsong's 'Hosanna'! Regardless, Brenton's live adaptation of a fan-favourite is quite a stirring moment on the album as he starts the song with an acoustic guitar and claps from the crowd. Building into the crescendo with a strong drum beat as he reminds us that '…You are the God who saves us, worthy of all our praises…', this song will be remembered for ages to come (primarily of Paul Baloche's promotion of the song!), reminding us of the God who is above everything else, who is willing and able to restore every broken thing into it's rightful place and position. 'Glorious' is another favourite song of mine from Brenton, with the studio version on his album Our God is Near. Exactly similar to the studio version down to the note and key, this guitar-driven melody reminds us of God's never-ending glory, and how we are to '…look beyond the tombstone, see the Living God; see the resurrected, ruler of my heart…' Sounding similar to worship artist Charlie Hall in this song, 'Glorious' is able to remind listeners of God's matchless worth, conquering the power of the grave and thereby giving us a timely reassurance that our situations and issues are able to be held in His hands. Though played a tad faster than Paul Baloche's version, 'Glorious' is still as heartfelt and powerful as ever, adding to my ever-growing list of highlights from God My Rock.
Among the album list of many new songs and traditional favourites lies the hymn redone, 'Jesus, Take All of Me (Just As I Am)'. With many artists placing their own twist to one of the most loved hymns of all times, from Nichole Nordeman, Shaun Groves and MercyMe, to the Daniel Doss Band and Travis Cottrell; Brenton is another to carefully record this song with his own re-imagining take to it. Starting with an acoustic guitar, Brenton sings the familiar words '…Just as I am – without one plea, but that Thy blood was shed for me…' before he cries out his own prayer, longing for Jesus to '…take all of me, I run to You…', providing listeners the comfort, that Jesus can and does take us, with all of our imperfections, as we bask in His love and acceptance. The light tone of instrumentation in soft percussion and acoustics are able to provide the lyrics with much more poignancy and hopefulness as listeners realise God's unending and unequivocal love for creation. 'Jesus, My Victory' and 'Word of God' are also songs on the album that speak about the grace, acceptance and victory we have found in Christ, co-written with Travis Ryan and Andi Rozier respectively. Reminding us that '…the Word of God is light in my darkness Hope for the hopeless, strong and true…' Brenton provides a reason for Christ being the anchor of our souls as we understand His steadfast promises and realise He's '…everything You say You are…' through this guitar driven anthem. 'Jesus, My Victory' is a communion song, intentional as it intimately speaks of our relationship with Christ as we partake in the ritual of communion; coming to an understanding of what Jesus did for us to be reconciled to Him. Through the electric guitar plucking and the intentional title name in brackets 'communion song', this is one to remember Christ's sacrifice, yet also remind ourselves of His resurrection too, a joyous occasion where we can cry out '…Jesus Christ, more than I need, the Lamb of God, my Victory…'
Throughout the rest of the album, Brenton is able to place together new songs with old hymns to cater for fans new and old. 'God My Rock' is his latest rousing anthem of praise co-written with Paul Baloche; firmly stating that '…You will stand when others fall, You are faithful through it all, God my rock…' The country electric guitar undertone reminds listeners of God's steadfast love for us, and how as we stand on Him that is the solid rock, we '…can rely on You…' for whatever issue or circumstance we may need to deal with, a refreshing and reassuring song of our certainty in Christ. 'Joyful' is a rendition of the hymn 'Joyful, Joyful We Adore Thee' with an added chorus co-written of Jason Ingram. Featuring a stirring guitar intro as Brenton sings out the verses in modern English without the words 'thee' or 'thy'; the newly added chorus shows us how '…You are the One who saves, You are the One who's hands lift us from the grave…', a riveting anthem full of praise and power as Brenton cries out to the Lord amidst the anthemic guitars and atmospheric crowd that are able to enhance this already dynamic and enthralling track. 'Everlasting God' is one of my favourite songs (covered famously by both Lincoln Brewster and Chris Tomlin), and is a fitting song to be the last on the album, showcasing Brenton's finest work at the end of his set-list. Reminding us of God's everlasting nature, this guitar-driven anthem oddly segues into the John Mark McMillan tune 'How He Loves', awkwardly speeding up the song to fit the tempo of 'Everlasting God'. While not necessarily fitting together at first, listening to the track more and more has given me a certain appreciation for this medley, giving kudos to Brenton as he mixes together two popular worship melodies in the 21st century. 'I Saw The Light' is another hymn-like bluegrass inspired melody (along with 'Just as I Am', Brenton appeals to the older generation) that speaks about a persona's encounter with Jesus, that reminds listeners of how they were '…wonderin' so aimless, life filled with sin…praise the Lord, I saw the light…' With a distinctive electric guitar bluegrass element to the song, Brenton breathes an energetic passion into this 2:22 length song about opening our hearts to Christ, our Saviour, Redeemer and Friend.
'Send Us Out' and 'Wonderful Redeemer' are two other new songs (apart from the title track) on God My Rock, with Brenton urging the Lord to '…fill us up and send us out in the strength and power of our God…' ('Send Us Out'), and also reminding listeners that '…You won my heart, I'm so glad You found me, Jesus where would I be without You…' ('Wonderful Redeemer') The reflective side of 'Send Us Out' and the fast edginess of 'Wonderful Redeemer' both complement each other, and though they provide a polar opposite of musical tempo, these two tracks nevertheless deliver much poignancy and remind us of God's wonderfulness and saving power, His Holy Spirit within us giving us the strength to be able to do the works created by Christ for us to do. Amidst all the guitars and percussion, we are called to be with Christ, a longing that has resided in us for most of our lives. Brenton's two new melodies are able to remind us of our purpose in Christ's family, and how '…You broke my chains, You welcomed me to freedom, my wonderful redeemer…' Well done Brenton for these two tracks of wonder, praise and awestruck worship!
Overall: Brenton's first live album and 5th album overall, God My Rock is able to remind us of the consistency we are able to attain with Christ- the constant and unchanging love that is poured out from the hands and feet of our Saviour, Father and Friend. With a mixture of old and new melodies, Brenton's unique ability to place the focus solely on Christ gives us all a timely reminder that '…You're the defender of the weak, You comfort those in need, You lift us up on wings like eagles…' ('Everlasting God'). From reflective piano-focused songs to rock infused praise melodies, Brenton's vast display of musical and lyrical ingeniousness has placed him as an artist that you'd recognise songs of, but never realise he'd have a hand in writing them. From 'Glorious' and 'Hosanna (Praise is Rising)' to 'Word of God' and 'Jesus, My Victory', Brenton's album is one of the standouts for worship enthusiasts in October 2012. Well done Brenton for such a compelling album!
RIYL: Paul Baloche, Chris Tomlin, Desperation Band, Kari Jobe
Buy the Album: iTunes/Amazon mp3