Album Review :
BoughtXBlood - Restoration EP
By Scott Swan in Reviews | Comments closed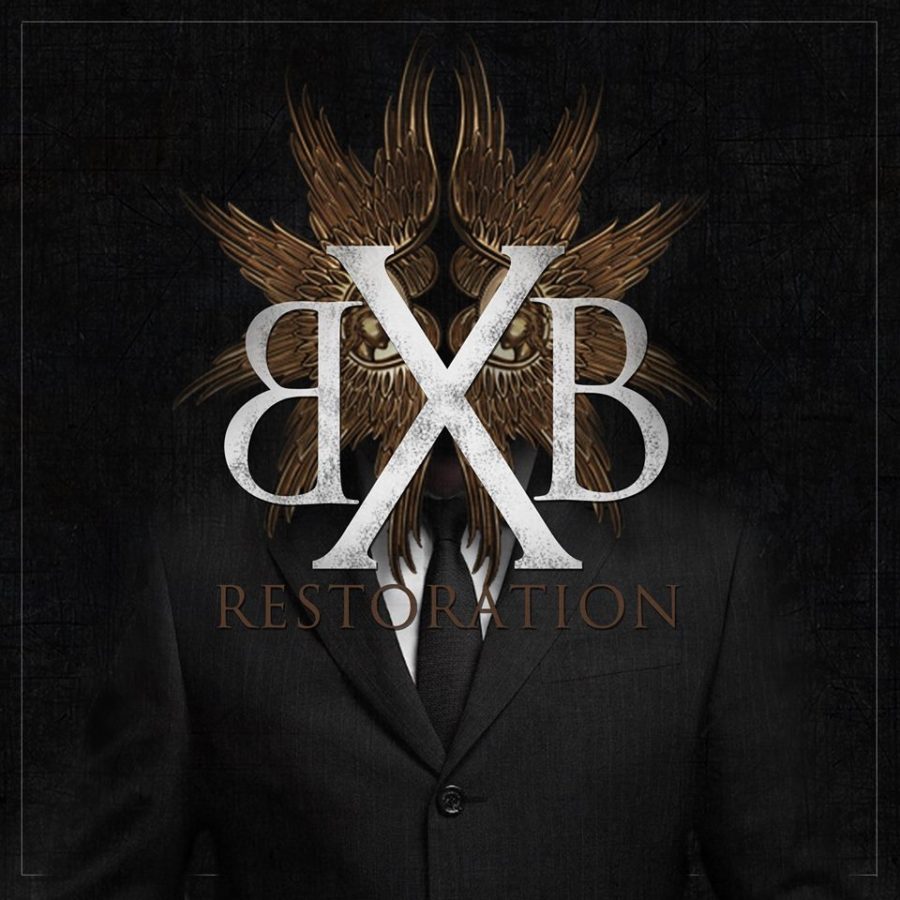 Artist: BoughtXBlood
Title: Restoration
Label: unsigned
Release Date: 11/14/14
Reviewer: Scott Swan
Tracklisting:
I Am
Restoration
Incomplete
Soldier
New Day
Deriving their name from 1 Corinthians 6:20, "for you were bought with a price. So glorify God in your body," BoughtXBlood (Bought by Blood) brings a clear Gospel message married with an equally uncompromising metal sound that seized my attention within the first few stanzas of the opening track. Formed in August 2013, the Lynchburg, Virginia outfit has crafted a solid debut EP that has a nice edge, beyond just the standard chug-a-lug metal core we're all used to hearing. Not to say there is anything experimental or much risk taking here, but "Restoration" does deliver a well executed sound with a sheen not usually present in such a newly formed band.
Within the first few moments of opener "I Am," I was stuck by the vocals on the record. I really feel vocalist Alvin Triplett has been gifted with talent and a voice to make things happen for this band. The tune itself is based on Romans 8:37, and speaks of believers being more than conquers through Him. Musically, it is probably the more chuggier sounding song on the record, but I think any listener would be be able to determine that there is something more here, not to mention a nice guitar solo towards the end.
"Restoration" immediately hits the so-called "prosperity gospel" where it hurts. After the words of a preacher spouting off some standard prosperity language like: "If you don't pay God, you won't get fed," or "I believe you're going to open up the windows of Heaven," Triplett comes in with a passionate, and beautifully timed "Shut Up!"  This tunes packs a wallop, using a lot of stop and start guitar riffs, while incorporating some thrash in the verses. No doubt this tune takes a hard-line against this type of message, and in the music you can certainly hear the contempt.
Taking note of our own short comings, and a supreme need to rely on something greater than ourselves, "Incomplete," makes the case that it is God who is more than able to uphold us. The tune rocks hard on the verses, then brings in a clean sung chorus for a change of pace. Maybe one of least musically diverse on the EP, but still an entertaining song with an inspiring message, with repetitive shouts of "our God is more than able."
Amidst crunching guitars sounding much like a marching army, the track "Soldier" begins to take shape. With the band declaring that they will not be ashamed of pronouncing themselves "soldiers of the cross." A tune that attempts to establish marching orders for the church, the track pulsates with a heavy dose of head banging goodness.
My favorite tune on this release is the last one, "New Day." It starts with a person questioning God, asking Him why all these bad things keep happening to them, then busts into an extremely hard opening verse that continues the pleading. Wondering where in the world their hope is going to come from. Then like a blast of fresh air, the chorus comes in breaking the despair, and pointing to Christ as our hope, encouraging the listener to "keep climbing, He gives life to us all."
Overall: As you can probably gather from the themes and lyrics covered in this review, BoughtXBlood is not shy about their message or purpose. If you tend to gravitate to the more subtle, poetic messages, this band may not appeal to you as much. But there is no doubting their vigor or their talent for that matter. I found this five song EP to please both my musical pallet, but also encouraging to my spiritual side as well. Fans of metal, Christian or not, should be able to notice the talent this band brings, and I am certainly on board for a full release sometime in the near future from these guys.
RIYL: Eyes of Eli, To Speak of Wolves, Fit for a King, Reformers