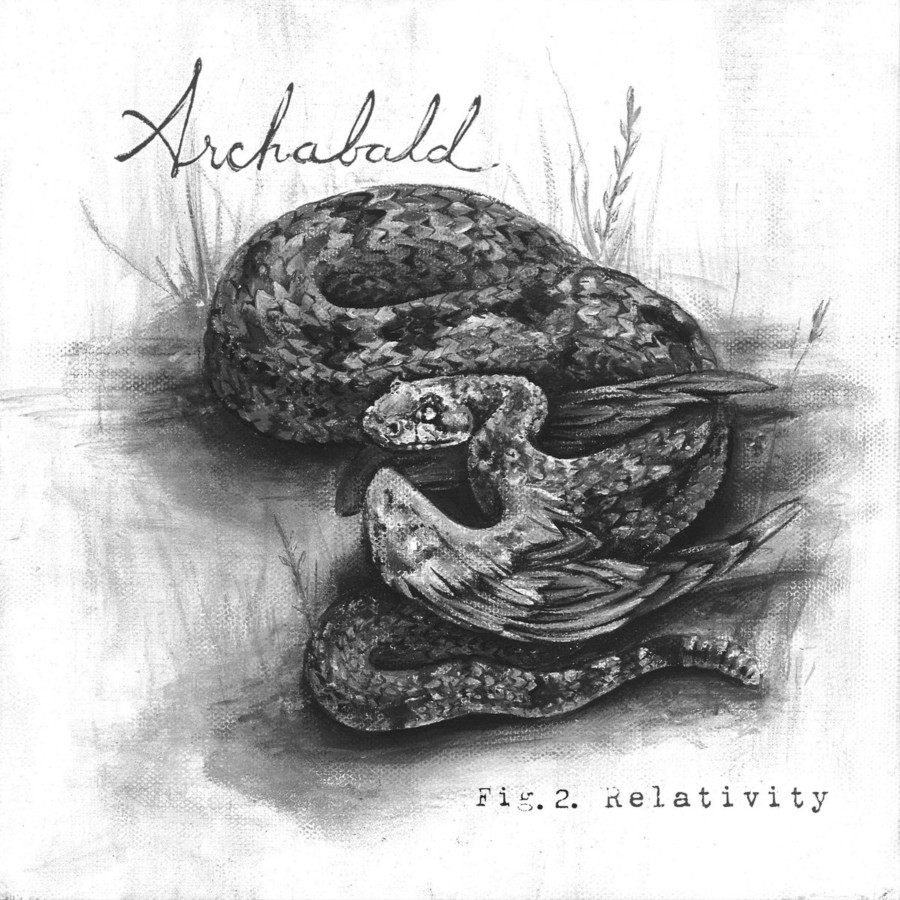 Post-hardcore (in the truest sense) will always be one of my favorite genres. While much of the scene has come and died somewhere around 2007 with the like of From Autumn to Ashes, Dead Poetic, The Receiving End of Sirens, and the older efforts of Thrice and Emery, in some ways it has adapted and grown up with us.
There's something about technicality and melody that makes it stand out from both indie and metalcore; the former lacking in ingenuity and the latter tending to be more harmonic and driven by unclean vocals. As such, post-hardcore proves to be the best of both worlds (although rumor is Hannah Montana is also making a comeback).
Apart from the aforementioned Emery, Thrice, and Dead Poetic, the so-called Christian scene has been heavily lacking on this end. Thankfully, Archabald has delivered a solid sophomore release that showcases poetic lyrics, soaring vocals, spiraling guitars, and the rest of the elements you'd expect from one of the best rock albums of 2016.
For those unfamiliar with the group, this New Mexico outfit features Andy Othling (Lowercase Noises) on guitar, Randy Bowen on guitar/vocals, Stefan Tomlinson (who also has a side-project Stemson) on keys/vocals, Ethan hall on bass/vocals, and Jacob Fox on drums. While you might be familiar with Lowercase Noises, don't let that influence your expectations for the album – the rest of the members have a lot to bring to the table that nicely-complement Othling's oft-ambient guitar stylings.
While 2013's Archives definitely showed a softer side of the group, Relativity doesn't take long to kick things up a notch. Only a few seconds into Kyros, listeners are already greeted with pounding drums, aggressive guitars, and lyrics like "Oh Time, you're not my enemy. Because you come and you go and the architect who made you lives in me." While vocal responsibilities are largely handled by Bowen, this one of several tracks on the album where Tomlinson also takes the helm at times – this time, with what could best be described as a mix of spoken-word and screaming.
The Great Composer, while a strong song on all ends, truly shines lyrically. "And I was found when I was lost inside the sea of my contrition / And the melody that won my drifting heart was to beautiful for words  / The argument I posed to resist acquisition was frail. The very notion of resistance was imperfect planning on my part." The song speaks of God crafting our inner being, much the same way a composer is conscious of how each part of a song works together perfectly.
Relativity, the title track, doesn't waste any time challenging the fundamentals of, well, relativism. "We all say it's relative, we believe we've found the absolute." But things don't stop there, as we're pointed toward absolute truth in the lines "But we are the ones without fear in our hearts, we are the ones made alive by his blood, we are made perfect in the end." It's a whirling tornado of guitar, drums, synth, and everything that's good about rock music.
Things do wind down a bit for The Glassy Sea, a personal favorite where Tomlinson takes lead on vocals. It's an ambient-indie spoken-word track that again showcases amazing lyricism, along with more relaxed guitar lines.
Point of Departure is another quieter track, though not necessarily as atmospheric as its predecessor. Instrumentally, it's one of the more simpler songs on the album, though it certainly feels at home amid the other tracks.
Cannibal Heart is an interesting following up, with an intro that has elements of math rock. It's definitely one of the most characteristically punk songs, and, as usual, showcases provocative lyrics like "To live is the rarest thing in the world. Just existing feels normal."
Fans of The Dear Hunter will enjoy the laid-back grooves of The Philosopher's Dream, a jazzier track that definitely makes its home alongside Point of Departure.
Dissolution is the emotional apex of the album. Bowen's vocals float over guitars and keys, lamenting that "God knows that we tried to make it right." The whole band joins in and the emotional only grows. The falsetto on the track works well with the instrumentals and is yet another example of how much vocal variety is on the album.
Tomlinson shines again on Miss Leigh and Finding the Way, again with the screaming/spoken-word combo. It's a track that goes in so many directions. At times, it feels like a song you could "bounce" to; at other points, I could see a mosh pit being opened. It's really awkward – but it works.
The closing track, April 1902, opens with Othling's trademark ambient guitars, electronic drums, and Bowen's soaring vocals. The song speaks of surrender, shown best in the line "You are what we need and I, I must become nothing."
Overall, Archabald has every base covered on this release. The mix of punk, indie, emo, and ambient is executed with precision. The lyrics are centered on God, the human condition, separation, and redemption and these concepts are expressed with the artistry of bands like My Epic and Cool Hand Luke. The variety showcased between tracks, and even within them, keeps things from ever getting repetitive.
Archabald has crafted one of the best albums of 2016 and Relativity definitely deserves your attention.
For fans of: Lowercase Noises, My Epic, Cool Hand Luke, Thrice, Dead Poetic, Levi the Poet, The Dear Hunter