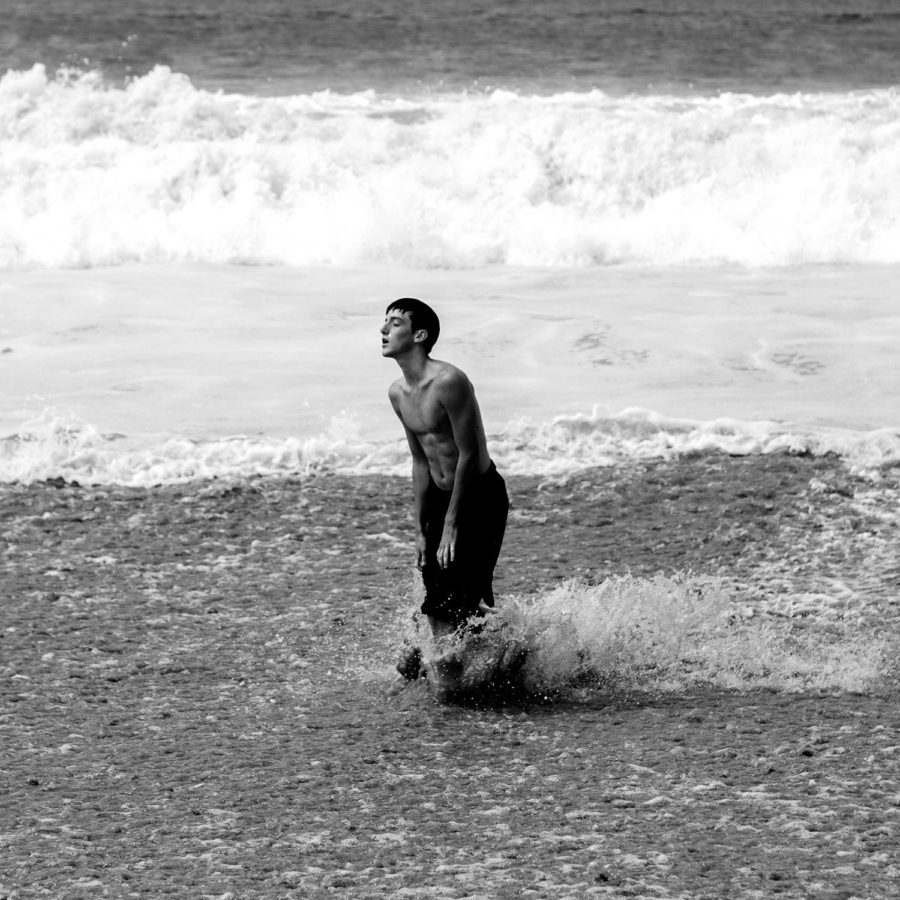 Artist: Anberlin (Spotify) (iTunes) 
Title: Devotion
Label: Big 3 Records
Release Date: 10/15/13
Reviewer: Carter Fraser
Tracklisting:
Vital: Special Edition
Self-Starter

Little Tyrants
Other Side
City Electric
Someone Anyone
Unstable
Intentions
Innocent
Dead American
Desires
Said Too Much
IJSW
Type Three
No Love To Speak
Orpheum
Safe Here
Modern Age
God, Drugs & Sex
Vital Remixed (Stream – Thanks Noah)
 Someone Anyone (Spacebrother)
Desires (Spacebrother)
God, Drugs & Sex (Resist Temptation)
Innocent (Joseph Milligan)
Intentions (Joseph Milligan)
Little Tyrants (Joseph Milligan)
Other Side (Celebrated Heroes)
Self-Starter (JT Daly)
Said Too Much (Joseph Mulligan)
Orpheum (JT Daly)
Type Three (Leverage Models)
Unstable (Nick Rad)
Modern Age (Nick Rad)
Live From The Music Hall of Williamsburg
Take Me (As You Found Me) [Live]

A Day Late [Live]
Inevitable [Live]
Type Three [Live]
Breaking [Live]
Alexithymia [Live]
Dismantle. Repair. [Live]
I'd Like To Die [Live]
Down [Live]
The Unwinding Cable Car [Live]
Feel Good Drag [Live]
Naive Orleans [Live]
Impossible [Live]
Anberlin aren't ones to shy away from putting out new material. Six studio albums and a b-sides album in a decade is a fairly significant output from a band that tours regularly and features a number of members in side projects, so it shouldn't have been too surprising when the band started teasing new material earlier this year. Devotion is something of a mega-deluxe edition of last year's Vital, featuring seven songs that weren't included on Vital, a remix album, and a live album. Perhaps a light year for them then, to only release three truly "new" songs? Perhaps, but Devotion is still a massive release for an already exceptionally well-respected band.
Vital: Special Edition
Most curious about the tracklisting of the main disc of Devotion is that it inserts the seven new songs into the Vital tracklisting at very specific places (technically "Safe Here," No Love To Speak," "Said Too Much," and "Unstable" have been previously released, but for the sake of this review I'll mostly treat them as new since they weren't on the Vital tracklisting). In addition the entire package is called Devotion, not Vital: Deluxe Edition, and the "title track" of Devotion is a new song (more on that later). What this could suggest is that the Devotion tracklisting is almost an entirely different album, or at least a different statement trying to be made. If we look at Devotion as an album and compare it to Vital we see a couple major differences; first, Devotion is incredibly, brutally long, clocking in at a whopping one hour and eleven minutes with eighteen tracks, twenty-five minutes longer than Cities, their longest LP thus far. It's also still their rocking-est album by a significant margin, making it border on exhausting. It's easy to consider Anberlin's recent tour with the Smashing Pumpkins and wonder if they didn't look to the hour-plus Siamese Dream or the double album Mellon Collie and the Infinite Sadness and think "why don't we do something like that?" Indeed, the Devotion-ized Vital is of similar scope to some of the extended rock albums of the 90s, and it boasts many of the same strengths while suffering some of the same pitfalls.
There was some extent to which Vital felt rushed, like it never had the opportunity to settle into a groove. Its density with heavy-hitting rockers was the biggest contributor to this, but said tracks' quality prevented it from really being an issue. Still, seven extra songs should logically help to alleviate the problem. They do to some extent, but keep in mind that several of them are just more quality rock songs. "Safe Here," "Said Too Much," and "Dead American" are every bit as intense as Vital could be, and in terms of "b-sides" are every bit as good as the songs that made the Vital tracklisting. "Said Too Much" harkens back to Cities a little, with a chorus that would go nicely with said album's "Hello Alone." "Dead American" is the most striking of the new songs, matching the ferocity of previous Anberlin hits "Godspeed" and "Feel Good Drag." It's probably not quite infectious enough to become the Florida-natives' next Modern Rock hit, but it's a high point on Devotion for sure. "No Love To Speak" is the mid-tempo track Vital really needed in the second half, and it provides some much appreciated breathing room. The other new mid-tempo track "City Electric" is perhaps the black sheep of Devotion, sounding more like a lost song from between New Surrender and Dark Is The Way, Light Is A Place. It's sort of a youthful, naive anthem of a song, toeing a line between endearing and cheesy, and perhaps falling a little more towards the cheese. It's the sort of song you can feel uplifted by or guiltily cringe at, or perhaps even both in the same listen.
But the real head-turner and likely to be the most hotly-debated new track is "IJSW." Easily the most electronic song Anberlin have ever put out, it features some extensive editing of Christian's voice that is sure to draw a few disdainful comments around the web. It creeps and crawls through its various parts, but always revealing a gorgeous sleekness that gets increasingly apparent as the song reaches the final chorus. There's an underlying desperation and genuineness that Anberlin have never expressed with anything remotely close to this sound before. Simply put, "IJSW" is beautiful, and the "ballad" that Vital didn't have. It's also certainly not an "Inevitable" or a "Symphony of Blasé," but Devotion doesn't beg for such a song; it surprisingly begs for exactly "IJSW." It's especially worth noting that this is the "title track" for Devotion, with its chorus of: "how is this for true devotion / I'll give, I give you all, I give you all / all that you need me to be, I'll be someone, I'll be someone for you." It makes you wonder if this is the statement Anberlin were seeking to make with Devotion, highlighting Anberlin's confidence in their bold production job. Undoubtedly, "IJSW" is one of the most memorable songs to come out of the Vital sessions.
Vital Remixed
The remix portion of the album is somewhat predictable and certainly the most "for fans only." Vital already had an electronic tinge and many of the remixes are extreme exaggerations of already laid foundations, with the results ranging from "completely blowing it out of proportion and making it ridiculous" to "interesting take." I highly doubt anyone will prefer one of the remixes to its original, but there are some worthwhile moments. Russian trance duo Resist Temptation's take on "God, Drugs & Sex" is my personal favorite by a good margin, and the only remix which I could see coming back to regularly. The lengthy (7+ minutes) remix washes out the distortion into a frigid and sleek electronic pulse, removing the thunderous drumbeat entirely. It expands on the tension of the original version while adapting it to a sound closer to Anchor & Braille, but with a subtle grandiosity that Stephen Christian has never really attempted with his side project.
JT Daly of Paper Route's rendition of "Self-Starter" is perhaps the most aggressive remix, and it's simultaneously one of the most interesting and annoying. By the end of the song you'll probably want the shrill chant of "stop / stop / stop" to stop stop stop, but the overall vibe and structure of the track is oddly engrossing. Whispered samples and the ambitious changes to the original make this both a frustrating and rewarding cut. Closing out the disc are Nick Rad's takes on "Unstable" and "Modern Age," which together should adequately answer the question you've surely asked yourself: "what would a dubstep Anberlin sound like?" (a question which I could have done without an answer to). Somewhat unfortunate is the fact that "IJSW" is not remixed, as its already heavily synthesized style could have surely been adapted to a great many different interpretations.
Live From The Music Hall of Williamsburg
The live album is of a set Anberlin did in Brooklyn before Vital's release. It's not quite an acoustic set but it's definitely a stripped down performance, perhaps the best sound for them to release as a live recording. The performance is very relaxed and unscripted, so much so that at times you almost wish there would be a little more structured explanation or narrative between the songs (Christian's replies to the crowd aren't as interesting when you aren't there for the moment, and you can't hear what was said in the first place). The tracklisting is nothing short of exceptional, a terrific mix of deep tracks and hits. "A Day Late" is one of the highlights of the first third of the set, removing the hyper-energetic drive of the original and allowing the song to simmer and thrive off the cleaner, gentler instrumentation (which is still almost completely full band, just not as raucous).
The most surprising inclusion is the Vital b-side "I'd Like to Die," which was only previously released as the b-side to the single "We Owe This To Ourselves." I had never heard it before but was completely blown away by it on this disc of Devotion. It's truly one of Anberlin's best songs post-Cities, and I'm honestly dumbfounded as to why they haven't released it to a wider audience until now. The live version is truly phenomenal, haunting the middle of the album with its dark but gorgeous lyrics, rivaling any love song the band has ever done: "I'd like to die / moments after you / if it were my choice / seconds would do / don't want to live / outside of what we've known / one and the same now / so please take it slow." The song (both the live and studio versions) is simply stunning, and I highly recommend any Anberlin fan to check it out.
"Down" is another favorite of mine, especially because it was a song I never quite appreciated on Dark Is The Way, Light Is A Place. It shines live, I would say better than it did on its original album even. "Impossible" of the same album is also notable for translating exceptionally well to the "half-unplugged" environment. There are few songs that don't convert over as effectively as others, such as fan favorite "Inevitable," which can't capture the poise of the original version. And as nice as it is to see Anberlin playing tribute to their early days with "Naive Orleans," the acoustic version on Lost Songs is a little more memorable.
Overall: Suddenly what was once a relatively straightforward eleven-song rock album is now an eighteen-song behemoth and more. It will be interesting to see what Anberlin look back on from this era; will it be Vital or Devotion? The two almost feel like two separate albums, or like the original Vital was merely a teaser for the extended edition found on Devotion. Perhaps Devotion is the statement Anberlin really wanted to make. Only time will tell if this is the case.
RIYL: Anberlin, The Classic Crime, The Smashing Pumpkins, Emery, Muse, Mae