I was going to write a little intro to this list of mine, but in the end I figured I'd just let it speak for itself. Alot of great music dropped despite all the year brought us and these are my top 20. Let me know what you think!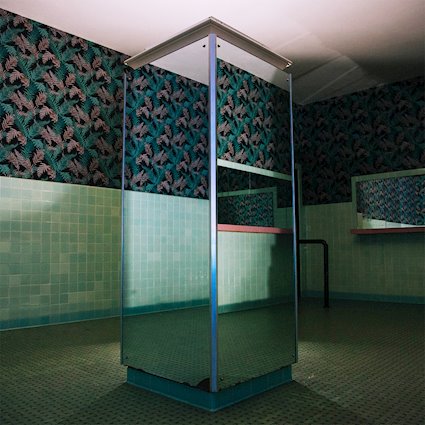 20. Everything In Slow Motion – "Influence". (Rock/Hard Rock) Released 10/16/20 on Facedown Records. Influence was the band's first release since the 2016 ep, Laid Low. While it didn't feel like a whole lot of new ground was covered, that is a good thing, especially considering their sound. It's improved upon, without question, but no drastic deviations from the sound we've come to love them for. The hard yet subdued and melodic sound the band is known for is uncommon in today's musical landscape and the way these guys bring it out is in a style all their own and it has been missed. So glad to hear from these guys again.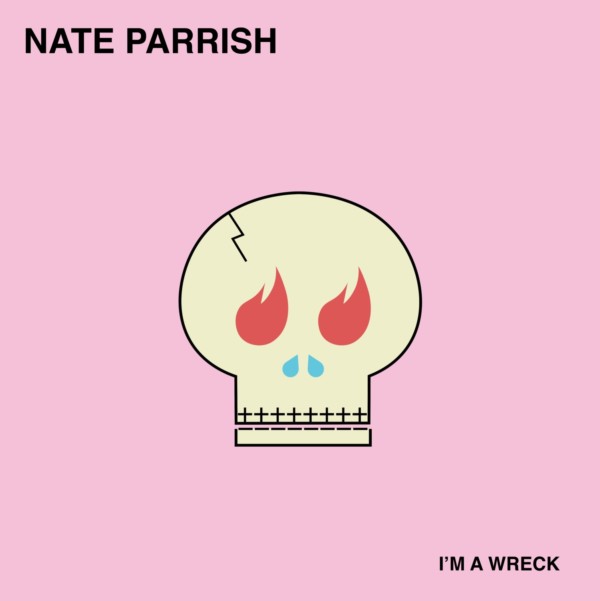 19. Nate Parrish – "I'm A Wreck". (Rock/Punk) Released 6/19/20, independent. Nate Parrish dropped his debut album this year. I've enjoyed his playing since his time with Worth Dying For and with most of his time in Kutless as well, so before knowing much of what to think, I was more or less expecting something heavy. To my (pleasant) surprise it was more rock/punk reminiscent mostly of Social D. The album is full of addictive, catchy tunes that sound really great, and another single released later in the year titled, "Blade and Bullets" showed no signs of slowing. Eager to see what Nate has planned for the future.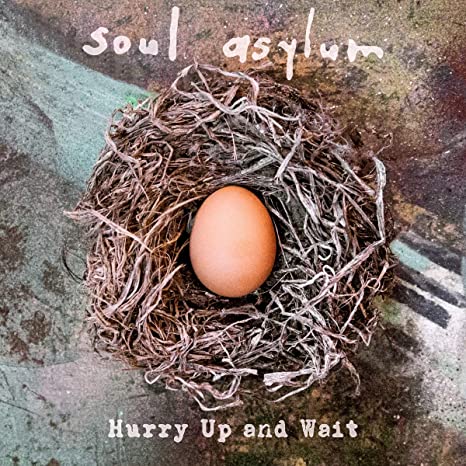 18. Soul Asylum – "Hurry Up And Wait". (Rock) Released 4/17/20 on Blue Elan Records. After a four year wait since the band's last release, "Change of Fortune", "Hurry Up And Wait" showed the band just can't stop writing great music. They've toned it down a little over the years, no question, but their sound and infectious melodies are more than intact. There's still a fair bit of kick here and there as well, just not as often, but I think the band's delve into other…styles is the best word I can come up with, has been a good one and shown them more than capable of success in a diversity of sounds. I've always been an ardent fan of Soul Asylum and this album continues to make me a happy one at that.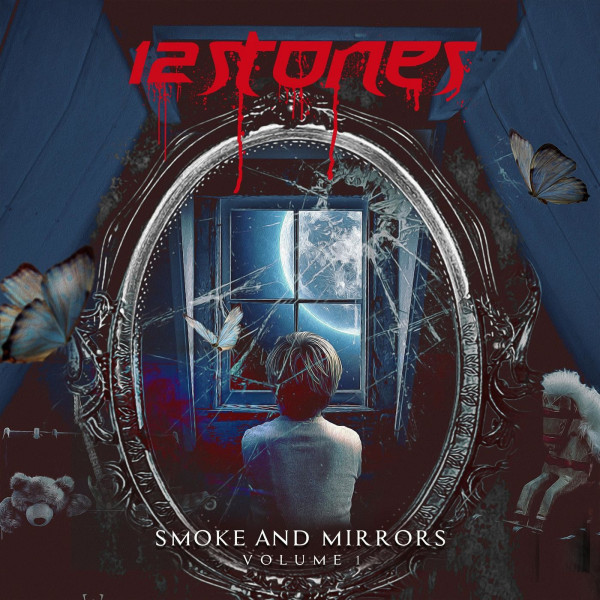 17. 12 Stones – "Smoke and Mirrors Vol. 1". (Hard Rock/Rock) Released 11/13/20 on Mtown Records. This one surprised me. I didn't expect a new 12 Stones album at all. I was a big fan years ago though and eager to hear what they had coming out; I was not disappointed. Smoke and Mirrors Vol. 1 has 3 heavier hitters and 2 more melodic tunes, which are especially well put together. If you haven't listened to these guys in a while, this is the perfect time to jump back in, they sound as good as ever, probably better.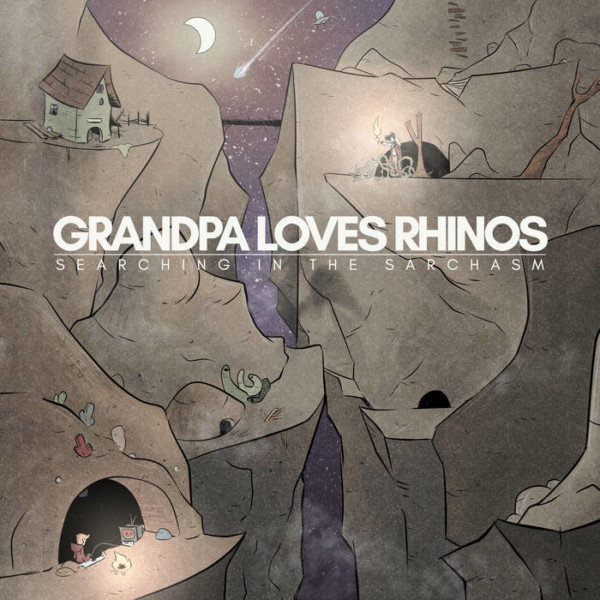 16. Grandpa Loves Rhinos – "Searching In The Sarchasm". (Pop Punk) Released 8/7/20 on Indie Vision Music. "Gimme Gimme" was the first song I heard off of this 2020 release and was hooked from the start. For some reason or another I recalled the band being far more mellow, why, I don't know. This ep is chock full of pop punk goodness and it would be a real shame to miss out on it. Between the great music and clever wordsmithing going on, this one's a real treat.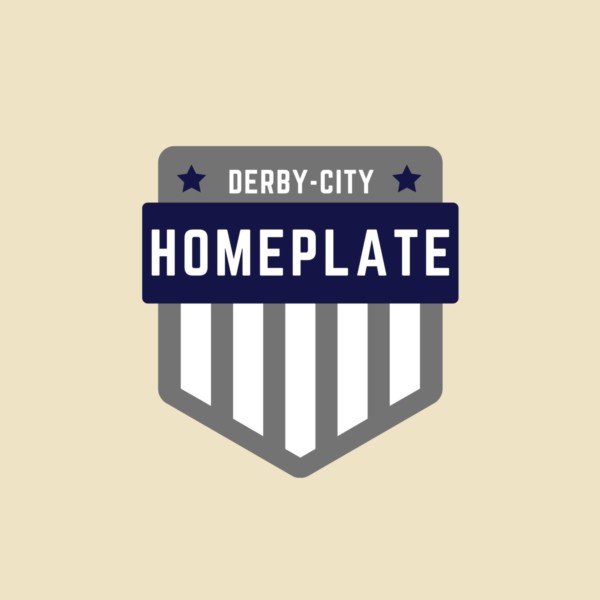 15. Homeplate – "Derby City". (Pop Punk) Released 8/14/20 on Indie Vision Music. I keep thinking this belongs further up on my list this year because it's probably one of my favorite debuts in a really long time. Reminiscent of New Found Glory, musically, the band really comes out swinging on this 5 track ep. At the end I found myself wishing there was more; here's hoping we get some in 2021!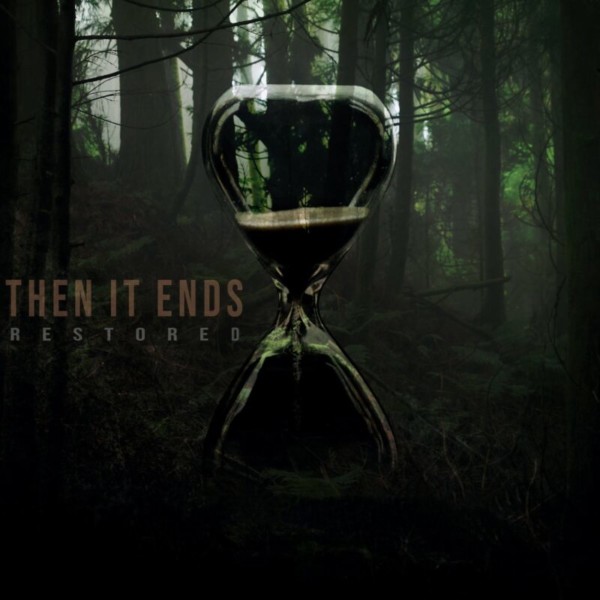 14. Then It Ends – "Restored". (Metalcore) Released 10/20/20 on Flourish Records. Then It Ends is one of the bands that debuted and instantly made a mark this year. Boasting former members of A Past Unknown and Dividing The Masses, Then It Ends pumped out single after single this past year, each better than the next. While this album revealed the band to be exceptional with their brand of metalcore, it also showed that they aren't to be restricted by the stereotypes of the genre. There are a number of instances throughout "Restored" that show the band to have some real catchy moments, some mellow melodic parts, and featured a good amount of diversity in the vocal element. The band promises new music ahead in 2021 and I for one, can't wait!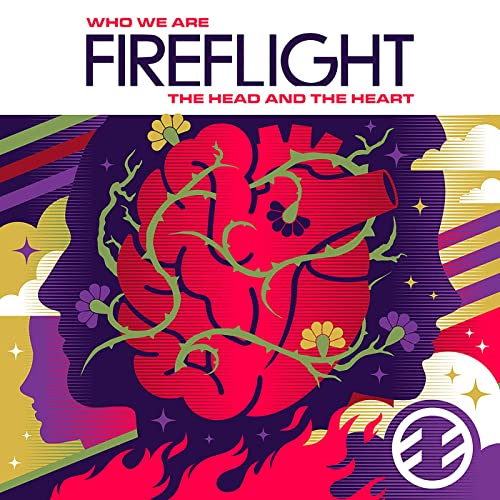 13. Fireflight – "Who We Are: The Head and The Heart". (Hard Rock/Rock) Released 10/23/20 on Rockfest Records. "Who We Are: The Head and The Heart" marks Fireflight's first release since 2015 and their first since signing to Rockfest Records earlier this year. The last release, "Innova", was a big deviation from the hard rock sound the band was known for up until that point and was met with pretty mixed reviews. So, upon hearing about a new album, there was a bit of wonder as to what we could expect. Happily, however, the band has returned to their hard rock roots, while still managing to still mix in a far better, balanced amount of the electronic sound we heard on "Innova". Dawn's vocals sound as good as ever, if not better, and the songwriting is excellent. A great mixture of heavy, aggressive tracks and mellower, melodic ones. This album made me extremely happy and was not only one of the best hard rock releases this year, but could very well mark the band's best release to date.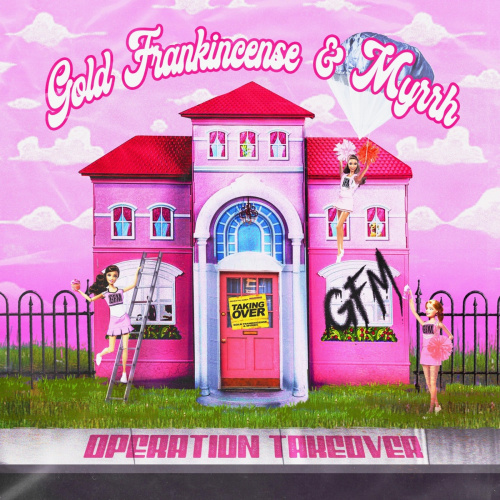 12. Gold, Frankincense, and Myrrh – "Operation Takeover". (Hard Rock/Beautycore) Released 9/4/20, independent. I'll just be honest here; any year GFM releases much of anything at this point, it's going to end up on my year end list. I've found that pretty much anything they release, I love. The new album, "Operation Takeover" features 6 intense tracks that just kinda slap you right in the face. I would even dare say there's a couple tracks here with a real punk kind of feel to them, which I loved. I think the song "S M I L E" might be my favorite on the ep, featuring cheerleader shouts that contrast the heaviness of the music on the rest of the track. In addition, the message of the song is something I can really relate to. People are always telling me to smile, despite the fact that I am. Maybe my fat face just doesn't show it that well…I don't know. Anyway, if you've yet to check this ep out, you're in for a real treat. I've said it before and I'll keep on saying it…these girls really bring it.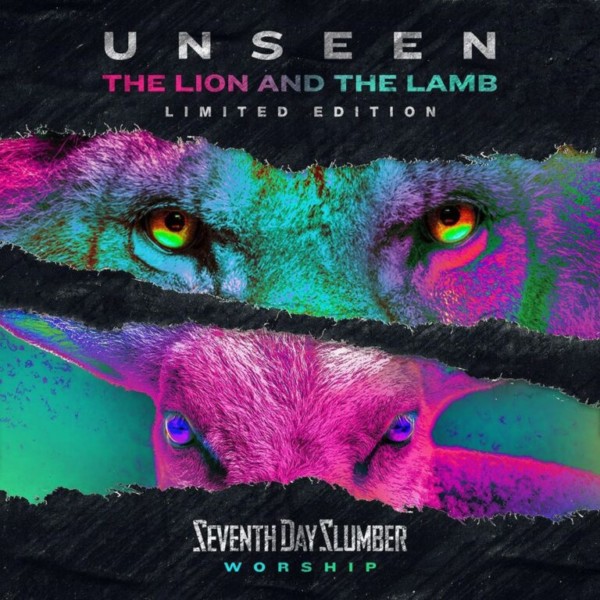 11. Seventh Day Slumber – "Unseen". (Rock/Hard Rock) Released 8/7/20 on Rockfest Records. Seventh Day Slumber released a new worship album this year, in the form of two eps, titled "The Lion" and "The Lamb", which combined, have a total of 10 songs. The majority of the songs are some of the more popular worship songs being sung in churches today all over the world. The beauty of it is that Seventh Day Slumber takes these songs and adds their own hard edged twist to them, and they do that quite well. It's always a treat to see just how they'll take a song and make a song their own. I highly recommend checking this out. It's great album and a great take on some modern day worship tunes.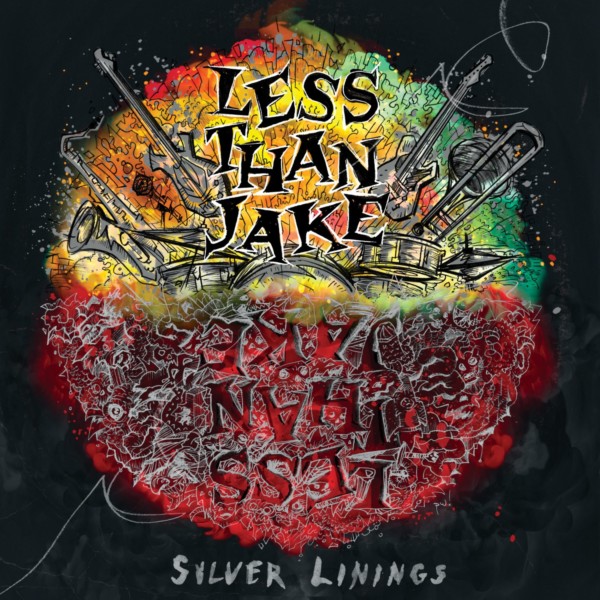 10. Less Than Jake – "Silver Linings". (Ska/Punk) Released 12/11/20 on Pure Noise Records. I've been a fan of Less Than Jake since around 1996 when "Losing Streak" came out. Since then, the guys have put out more songs than McDonald's has burgers. After all these years, the guys still sound incredible, putting out quality music that is sure to please just about any fan of ska/punk, and "Silver Lining" is no exception. They're not doing anything new with their sound, but that's really what most fans of the band want. They've taken their craft and honed it into the ultra-catchy, toe tappin', rude boy skankin', groove smacking machine it is today and they're only making it better with time as the new release clearly shows.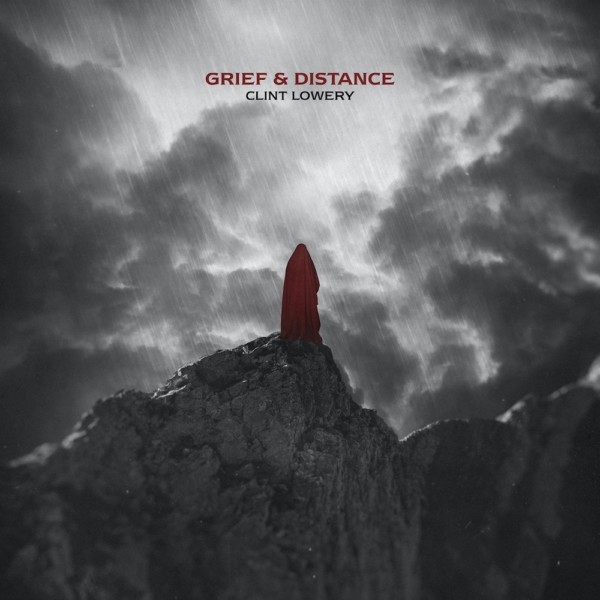 9. Clint Lowery – "Grief and Distance". (Rock) Released 6/12/20 on Rise Records. It really can't be helped…I end up loving everything this guy releases. I just feel like he puts together chord progressions and melodies that are really original and different sounding and it just hypnotizes me. This particular ep was written following the loss of his mother this past year, which makes it an especially personal release for him and you can really feel that in the music. The ep features 3 new songs (apart from his other release this year, his solo debut, "God Bless the Renegades") and 2 acoustic tracks of existing songs.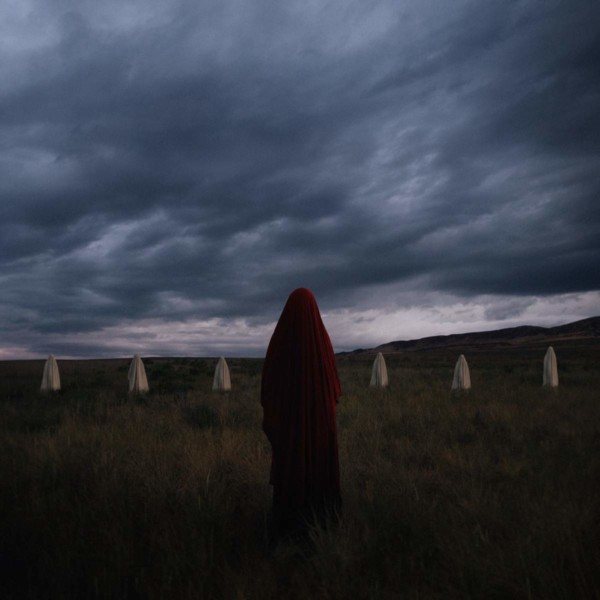 8. Clint Lowery – "God Bless the Renegades". (Rock) Released 1/31/20 on Rise Records. "God Bless the Renegades" is Clint Lowery's solo debut release. You may know him as the guitarist for Sevendust, the man behind Hello Demons, Meet Skeletons, or maybe you were fortunate enough to catch him playing with Korn during a short stint a few years back. Clint is actually my favorite musician based on the chord progressions and melodies he strings together; they have a very unique, original sound that has just always grabbed me and pulled me in. He's got a great voice and is also a really personable guy and someone truly appreciative of his fans to an extent that is pretty rare these days. This album isn't as heavy as I'd expected it to be, but that's fine and while it does have it's moments of heaviness, I would wager to say it's really more melodic/edgy than anything else. It's an exceptional debut release and one he should be especially proud of. If you never checked his music out, don't sleep on it.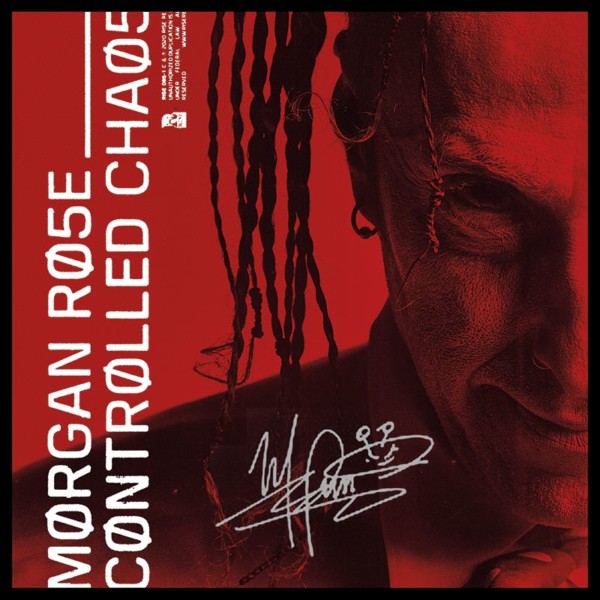 7. Morgan Rose – "Controlled Chaos". (Hard Rock) Released 11/27/20 on Rise Records. Keeping the Sevendust bus rolling, Morgan Rose (drummer for Sevendust) also released his debut album this year and what an impressive debut! I think that here, we can very clearly see how a band kind of gels and fuses together over time, taking on similar characteristics of other band members and making use of it, but also putting their own personal touch to it. There are very, very striking similarities between this ep and Clint's solo work. It more strongly resembles a side band they had together at one point called "Call Me No One", though I think this has a little more balls to it. While I think it may be reminiscent of Sevendust, Clint's solo work, or Call Me No One, in all honesty, it has the Morgan touch that sets it apart and makes it great. This is an excellent ep that you need to check out if you're a big fan of hard rock. Morgan Rose kills it.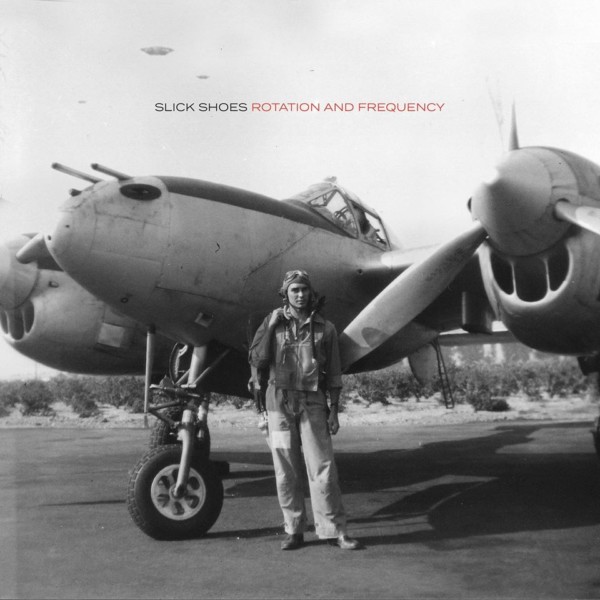 6. Slick Shoes – "Rotation & Frequency". (Pop Punk) Released 9/25/20 on Tooth & Nail Records. Hopes and rumors of a return by the punks in Slick Shoes finally came to fruition over the past year as Slick Shoes played a few shows, released a live album, and delivered us a brand new studio release called "Rotation & Frequency" on Tooth & Nail Records. There's no question whatsoever that "Rotation & Frequency" had an extremely high bar set for it in the eyes of fans that have long awaited the release. Did it meet expectations? I'll be honest, from my perspective, the album not only met the expectations preceding it, but even managed to exceed them. The musicianship is top notch, Ryan's vocals are better than ever, the tunes are really catchy and it feels just like the guys never stopped. "Rotation & Frequency" is a great album you don't want to miss out on, easily one of the best pop punk albums of the year.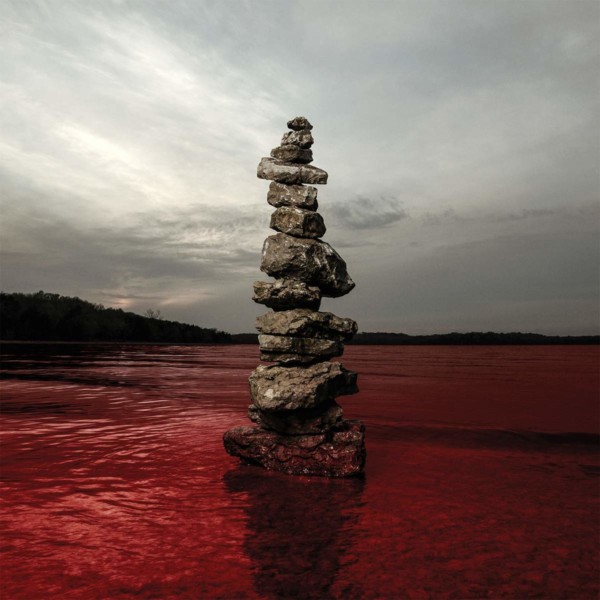 5. Sevendust – "Blood & Stone". (Hard Rock) Released 10/23/20 on Rise Records. I remember years ago hearing some fairly substantial rumors that Sevendust would record the album they were working on ("Black Out The Sun" at the time), tour it, and then pack it in. Here we are 4 albums later. You never know when a band is going to call it a day, but when you hear it and feel like it could be true, you grow to appreciate each album to follow all the more. 7 years later, here we are and I'm holding the band's 14th album, "Blood & Stone" in my hands. Over the years, the band has maintained their sound and their energy and if "Blood & Stone" is any indication, they're not slowing down anytime soon. "Blood & Stone" brings the heavy, tuned down grooves, breakdowns, and smooth melodies the band has come to be known for. As they continue to perfect their craft, the energy bleeds through the speakers and just takes over. "Blood & Stone" is an album fans of hard rock are sure to love.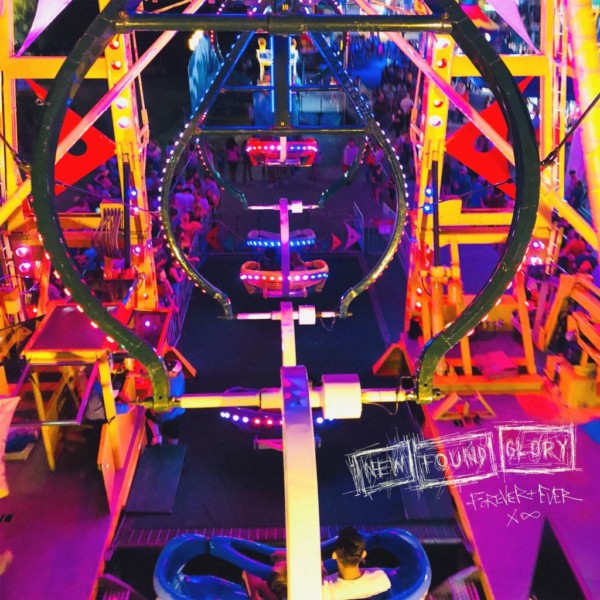 4. New Found Glory – "Forever And Ever x Infinity" (Pop Punk) – Released 6/19/20 on Hopeless Records. New Found Glory just keeps pumping out the tunes like a machine, and thank God for that. The guys just have a real knack for putting together great pop punk and "Forever And Ever x Infinity" just keeps that going. The band's newest release is pop punk excellence from first to last track, certain to find its way into the ears of anyone who loves this style of music. Grab a listen to this if you haven't yet and enjoy.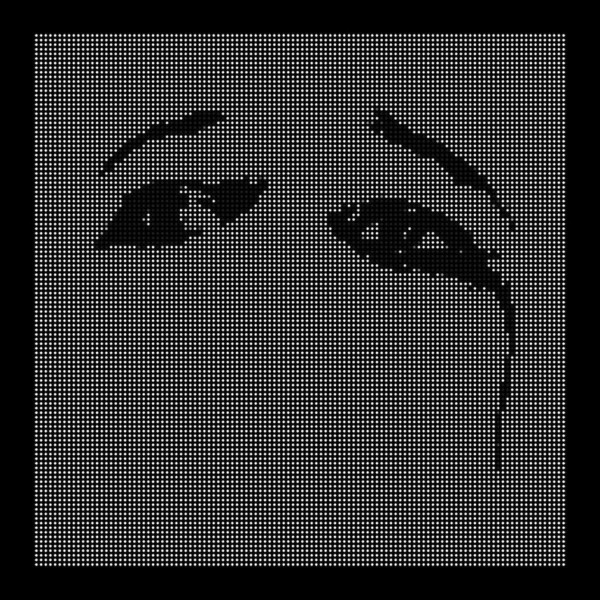 3. Deftones – "Ohms" (Rock) – Released 9/25/20 on Reprise Records. I don't think there's been a longer 4 years than the 4 years between the Deftones albums "Gore" and "Ohms". It felt like we were told over and over and over again that the new album was coming, but never did. Then, finally, in August of this year, the first single, "Ohms", dropped and it became real. When it comes to music releases, I think everyone has those few bands they just go nuts about; the Deftones is one of mine and I'm pretty sure there's a whole lot of us out there. The album is really great and though the bar was set really high, they certainly met it. "Ohms" is an excellent addition to an already incredible catalogue; it has it's heavy parts, smooth melodic parts, and all interwoven together perfectly. Chino's voice can go from smooth and hypnotic to a bone shattering scream and it's always on point. Steph's guitarwork, which is already excellent to begin with, just seems to improve as he seems to implement new sounds/techniques with each release and "Ohms" is no exception. From laid back ethereal sounds to crushing metal, his sound is unmistakable. I think "Ohms" is an album fans of the Deftones will be happy with and will go down as one of the band's better releases.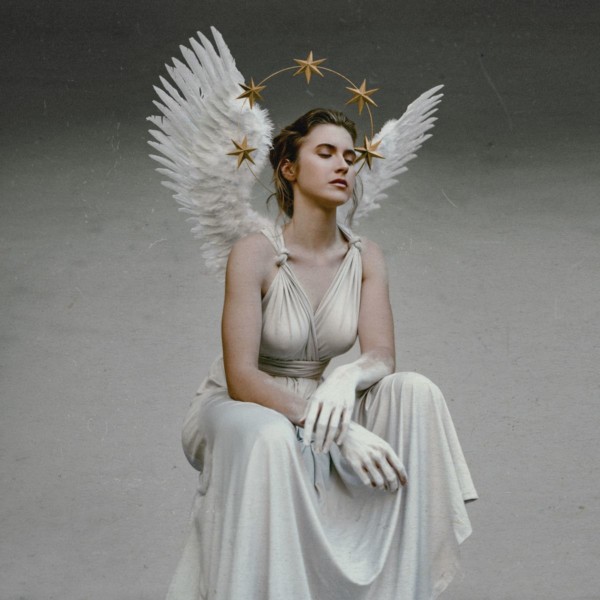 2. Fit For A King – "The Path" (Metal/Metalcore) – Released 9/18/20 on Solid State Records. Fit For A King is a metalcore band, a genre that seems to have some of the more fickle fans in music. You're either loved or hated, with little room for anything in between. The first few singles the band released off the album were fairly different, especially "Locked (In My Head)" and the fanbase seemed confused as to what could be expected and many criticized it pretty early on because of this. When "The Path" finally did drop, many deemed the album "not heavy enough", to which the band humorously answered with merch that reads, "Make FFAK Heavy Again". In my own opinion, I can see a little mellower side of the band coming through on this album, but I also think it features some of the bands heavier work as well and that the heavy here outweighs the mellow. I enjoyed the mix of sounds, intensity, the variety on vocals, and overall this was an album was one well worth waiting for.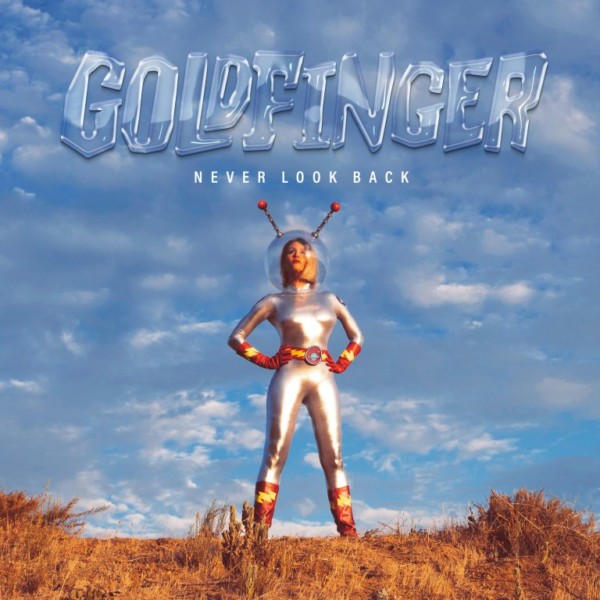 1. Goldfinger – "Never Look Back" (Ska/Punk) – Released 12/4/20 on Big Noise Music Group. It's no secret that Goldfinger is one of my all time favorite bands and that they have heavily influenced my own music. This is another of those bands that I'm always hoping will continue to churn out records, and I appreciate every one we get, never knowing if it's the last. John is very focused on his work as a producer and doing a killer job with it, but you've gotta know that type of work is sure to keep you really busy, so to even have this album is really special. "Never Look Back" is an album reminiscent of all eras of Goldfinger and there's something there for everyone to enjoy. The band has always been able to cover a variety of genres and to do so quite well; punk, ska, rock, hard rock, etc. There seems to be a slightly larger number of ska tracks than usual, I think, and I love that. This release, to me, is classic Goldfinger. It checks off every box of what I look for in a release and I'm really psyched to see another album drop from one of my favorite bands putting out the enjoyable, infectious music I grew up with and will always love.