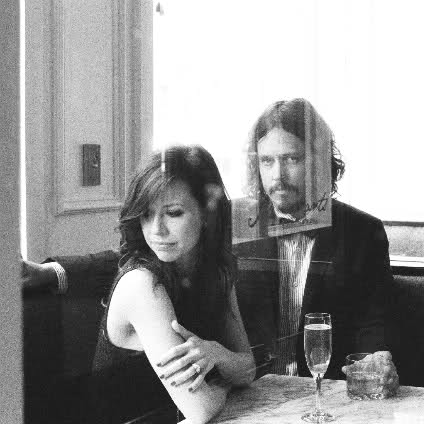 Artist: The Civil Wars
Album: Barton Hollow
Label: Sensibility Music
Release Date: February 1, 2011
Reviewer: Eric Pettersson
Tracklisting
20 Years
I've Got This Friend
C'est la Mort
To Whom It May Concern
Poison & Wine
My Father's Father
Barton Hollow
The Violet Hour
Girl with the Red Balloon
Falling
Forget Me Not
Birds of a Feather
Longtime Christian music fans will remember Joy Williams, the CCM pop singer who released her first record in 2001 at the age of seventeen. While she's been in and out of the industry since then, her newfound friendship with John Paul White immediately led to The Civil Wars, and their first full-length album, Barton Hollow, was produced by none other than the legendary Charlie Peacock, whom you probably know best as the guy who wrote "In the Light," which became a DC Talk hit when they covered it three years later. In other words, Christian music geeks will be buying this thing up without even pausing to listen to a sample first. But does it hold up to the potential, and where do these diverse influences end up? The answer is found in an unexpected place, as The Civil Wars are exploding onto the indie-folk scene with enough passion, talent, and appeal to become a regular name in a very short amount of time.
There is an element of mystery in the stripped-down acoustic sound of this male-female duo. Listen, for example, to "I've Got This Friend." The light melody and acoustic strums sound fun and care-free on the verses, but the pleading, harmonized vocals on the chorus are full of emotion and longing. For such a simple sound, there are layers of subtle complexity throughout this record. Pianos, bells, and strings float just below the surface on most tracks. It is usually relaxing but never boring. Things get down and dirty with the romping, Southern-influenced "Barton Hollow," and a strong country feel returns for the softer "Forget Me Not."
Overall: The Civil Wars came out of nowhere with a record sure to grow on any fan of acoustic or folk music. It's the heartfelt simplicity of Jon Foreman mixed with the haunting beauty of Eisley. Charlie Peacock's production is excellent, as expected, with his love of jazz showing up in subtle ways throughout Barton Hollow. While it is only February, I see this album showing up on quite a few best of 2011 lists.