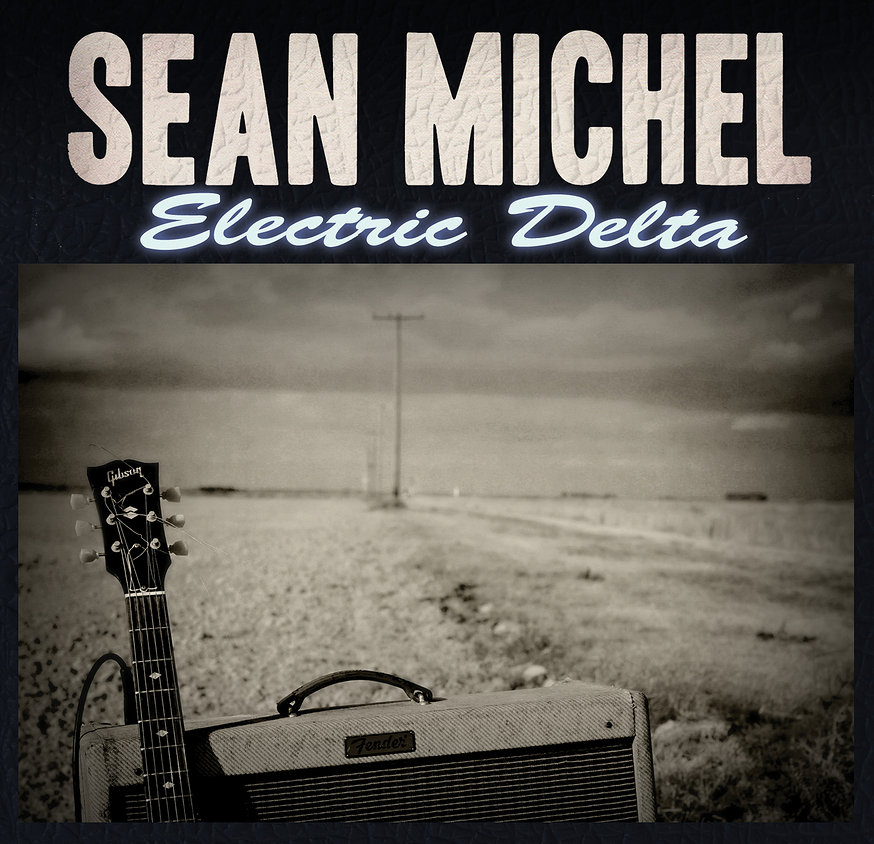 Artist: Sean Michel
Title: Electric Delta
Label: None
Release Date: 03/02/13
Reviewer: Josh Hamm
Buy Here
Tracklisting:
Mississippi Mud
Unbelievable
Nobody's Fault But Mine
The Curse Is Broken
Hosea Blues
While I Run This Place
The River Song
He Is The One
Everything I Had
Death Knockin'
Lord I Wait
Sean Michel already turned heads for his stunning debut Back To The Delta, an album inspired by the great music traditions of the 30s and 40s. Stripped down folk and blues inspired music recorded analog in an old church, it pushed back against the modern music process. Electric Delta takes the sound from the previous record, plugs it in, and turns it up loud. Real loud.
Blues in origin, these songs are unmistakably rock n' roll. I don't know the last time I heard an album that captures this much energy and soul in recent years. It belongs in a bygone era.
Lyrically, it's unabashedly Christian: the medium may be vibrant soul stirring rock n' roll, but the message never gets lost. It explores classic Gospel themes, running the gambit from acknowledging our sinful nature ("Mississippi Mud") to the Old Testament ("Hosea Blues"), to the story of the Gospel itself ("Curse is Broken," "He Is The One"), and everything in between. The lyrics are stellar in some places, and average in others, but the message of God's salvation is crystal clear among the waters muddied from foot stompin,' wild guitar licks and passionate vocals.
Electric Delta unleashes its raw force in "Mississippi Mud," with unrelenting electric guitar, pounding drums, and vocals that will send you reeling. Sean Michel has the perfect voice for his music; that clean classic rock sound tempered by a gruffness (and even a few screams) that doesn't sound like anyone I can think of.
The first half of the record is the best, as besides the opener, "Unbelievable," "The Curse is Broken," and "Hosea Blues" are fantastic songs that make you think Michel is indefatigable. Then the album starts to slow down a bit on a few songs (though still electric, of course), but they have a tendency of picking up the energy near the end. "The River Song" is toned down; a story driven baptism song so vividly painted you can taste the river air, feel the dirt beneath your fingernails and feel the goose pimples as you are submerged in the cold, cold water. Complete with talk/singing, steady drums, and a mid tempo guitar solo to end it off, it's a great song.
The last two songs end it on a strong note. "Death Knockin'" is a song from despair to hope, with simple lyrics and simmering guitar which threatens to boil over at any moment "Lord I Wait" is similar, as it slowly builds into a rousing number with strong backing vocals before dying down again to end with Michel softly delivering "I'll give you all of me, Lord take everything, I'll give you all of me." And he's definitely given his all throughout every song.
Overall: It's refreshing to hear an album with as much soul and passion as Sean Michel sings with.  Listening to Electric Delta is like being hearing it live: raw, amped up, and utterly exhilarating. With an undiluted Gospel message, you can call it blues, rock n' roll, southern rock, whatever you want, it's music that will boil your blood and set your soul on fire.
RIYL: John Lee Hooker, T-Model Ford, R.L Burnside, Muddy Waters, Neon Horse, Third Day