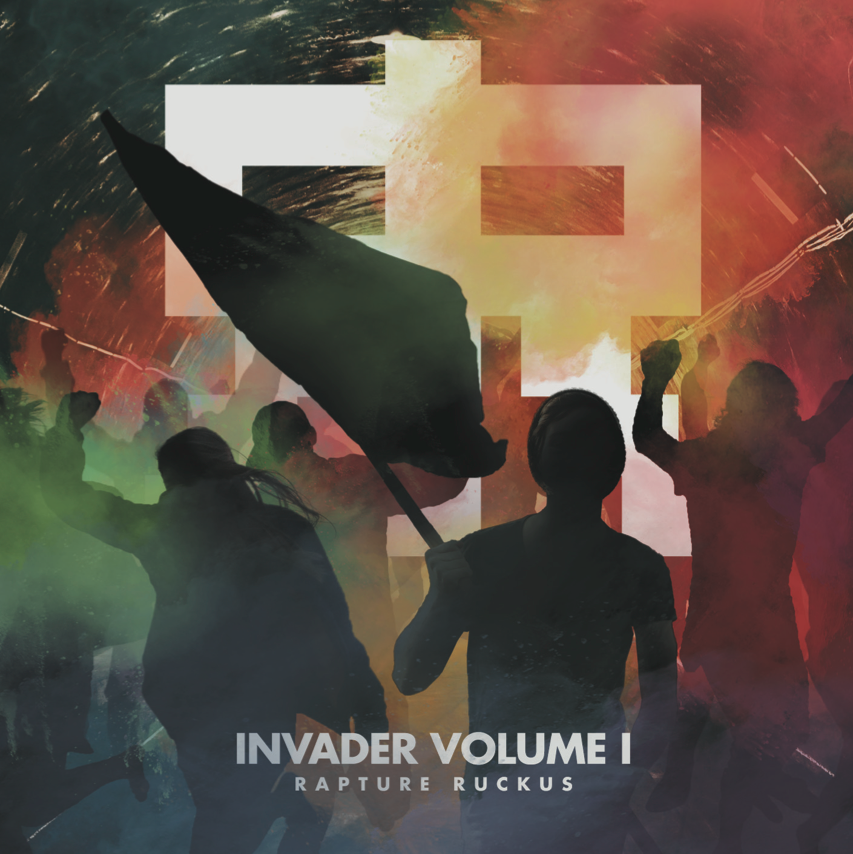 Artist: Rapture Ruckus
Title: Invader Vol. I
Label: BEC Recordings
Release Date: March 11, 2014
Reviewer: Sara Walz
Track Listing:
In Crowd ft. Soul Glow Activatur

Everybody Get Up
Head Held High
Invader (Part I)
Carry Me
In This Together ft. Shuree
In Crowd (David Thulin Remix)
The New Zealand band serves up a high-energy EP that will make you want to get out of your seat and move while speaking truth right to your heart. It's a little pop, a little rap, and has a funk vibe at points. Invader Vol. I is the perfect spin for a summery drive around town with your windows down. Though it may be a seemingly light-hearted album (and summer albums aren't exactly known for their depth) the band is far from purposeless in their approach, "I think God's really worked on our hearts and approach over the years, although we are still a very overtly bold Christian band, I like to think we come from much more of a place of compassion and love.  We care a lot less about what people think about us and a lot more about encouraging people and pointing them to the Jesus we've come to know, the God of love, grace, compassion, creativity and joy."
The album kicks off with an upbeat, sing-a-long-able number featuring a gang-vocal chorus and a rap bridge by the former-lead singer of Family Force 5, Soul Glow Activatur. The message speaks to the outcasts, those who feel like they have never fit in. Encouraging us all that it's okay to not be in the "in crowd."
Everybody Get Up is a unique mix of funk and rap. The bass heavy track is the biggest divergent in sound for the EP as a whole and would have a pit jumping in unison, "all across the globe." There's a breakdown that segues into a musical outro that I can only describe as "groovy."
Maybe it's because I'm a female who grew up in the late 90's/early 2000's but there's just something about a ballad that just gets me. Carry Me slows down the middle of the album and is that song that I gravitate towards the most. The pop hooks are great and the message isn't too shabby either, "When all I ever see is hurting, when all I ever feel is burning, when the wind blows and the waves roll if I make it home, carry me through the storm."
The addition of Shuree on In This Together is a nice touch and adds some harmony ear-candy to the record. The fellas of Rapture Ruckus walk a fine line between singing and speak-singing a lot of the time so having a strong female vocal present really helped me feel like I could sing with since I'm not exactly gifted in the rap department.
Overall: A solid release. I actually enjoyed the fact that it was an EP because it left me thinking just one more song might be good…but anymore songs and it may have been just a bit too much for my taste. This would be a good album to see played out live, I feel like the energy would be even more infectious in person.