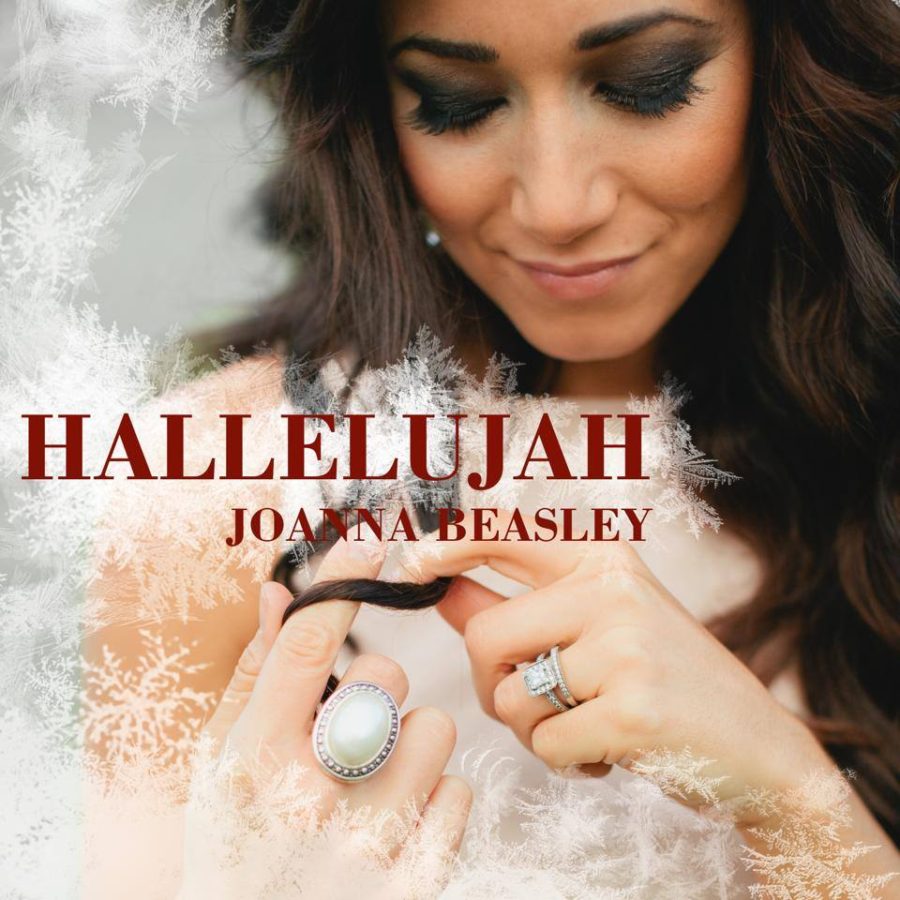 Artist: Joanna Beasley
Title: Hallelujah Christmas
Label: independent
Release Date: 12/1/13
Reviewer: Jonathan Andre
Tracklisting:
Hallelujah Christmas
Hallelujah Christmas (Radio Version)
Hallelujah Christmas (Spoken Word)
Joanna Beasley's third album Loud Love took me by surprise earlier on during the year when it released. One of my favourite albums by an independent artist in 2013 so far, Joanna's similar vocals to that of Britt Nicole or Jaci Velasquez was what initially peaked my interest when I heard some songs on Spotify from her April 2013 release. Since advancing to the top 80 on the second season of American Idol, Joanna has since released two albums (3 inclusive of the album this year), shared the stage with many CCM artists like Michael W. Smith, Aaron Shust, Jeremy Camp and Natalie Grant; hosted the program 'Steelroots Top Ten Countdown' that aired on INSP, iLifeTV & INI, as well as celebrating her marriage that occurred during the 2000s. Now releasing her first Christmas Single/EP ('Hallelujah Christmas' recorded 3 times, each version delivering something unique for each listener) in time for the holiday season, we are reminded through heartfelt moments of praise and adoration about the time of Christ's birth. Joanna's bubbly personality (see her kickstarter video here and you'll see what I mean) shines through in not only the Christmas radio single, but also in every song she sings. A great artist to listen to if you want to experience music with a lot of joy, or if you really love worship artists like Kari Jobe or Meredith Andrews; Joanna's 3-song Christmas offering is a great introduction to an artist that'll hopefully become more well-known in the upcoming months and into 2014!
'Hallelujah' was originally penned and placed on her 2013 album, and together with 'Jesus, Saviour', anchored the album with both songs incorporating the heartfelt hymn, 'Doxology' somewhere within each song. Now re-recorded again to incorporate stanzas of 'Hark The Herald Angels Sing' during the parts where 'Doxology' and its familiar melody stanzas used to be; Joanna reminds us of the holiday season and the eternal meaning and significance of it. The song describes a theme of declaring hallelujah to God, starting off with a piano and violin and Joanna proclaim the familiar words of '…hark the herald angels sing, "Glory to the newborn King! Peace on earth and mercy mild, God and sinners reconciled"…'; before looping percussion and light acoustics enter into the musical frame as Joanna declares the powerful words '…angels surrounding, glory the throne of the King, You're the King…' Breaking out into an anthemic chorus as the words 'hallelujah' are repeated with much fervent praise, this is a song that could be easily learnt by whoever hears it, and will hopefully be sung in churches, not just as a melody to be delivered around Christmastime, but throughout the entire year as well. The radio version of the melody gives listeners a shorter, yet equally profound song, and certainly fit for radio airplay as we move into the weeks leading to the big day of Christmas, each one of us remembering the carols, the tree, the family and friends, but most of all the significance of Christ on that day and every day afterward. The last melody of 'Hallelujah' incorporates the spoken word of Joanna, first reading from Luke 2 as she speaks about the shepherd's ordeal, then breaking out into free verse as she declares out that '…you see never before has there been a way for you to have direct access to God, for you to receive His light and His righteousness. No matter what you've done and no matter what you're doing, it all changed because of Your Saviour…' Encouraging and emotional, compelling and comforting, 'Hallelujah', and especially this Christmas version, is possibly one of my favourite worship songs of the year, and one of my favourite Joanna Beasley melodies overall!
Overall: Joanna Beasley's Christmas single is sure to be popular amongst both Joanna fans and worship enthusiasts alike, and while the single was made independently, the quality is just as good as if Joanna was signed by a major label. The notion and assumed understanding that label albums are better than independent albums is certainly proved wrong through  not only this Christmas single, but also through her 3rd studio album. With a great vocal distinction and similarity to both Britt Nicole and Jaci Velasquez, fans of both their music will love Joanna and her worshipful lyrics. With Loud Love sparking a great interest in myself to listen to Joanna's whole album discography, I'm sure that after listening to that album, as well as this Christmas single, you'll do exactly the same. As I hope that Joanna gains great respect and popularity throughout the rest of 2013, this is a Christmas single that I will definitely recommend for anyone who loves contemporary pop or modern worship. Well done Joanna for giving one of the most out-of-the-box unique Christmas experiences of 2013.
RIYL: Jaci Velasquez, Kari Jobe, Meredith Andrews, Britt Nicole, Natalie Grant
Buy the Album: iTunes/Amazon mp3