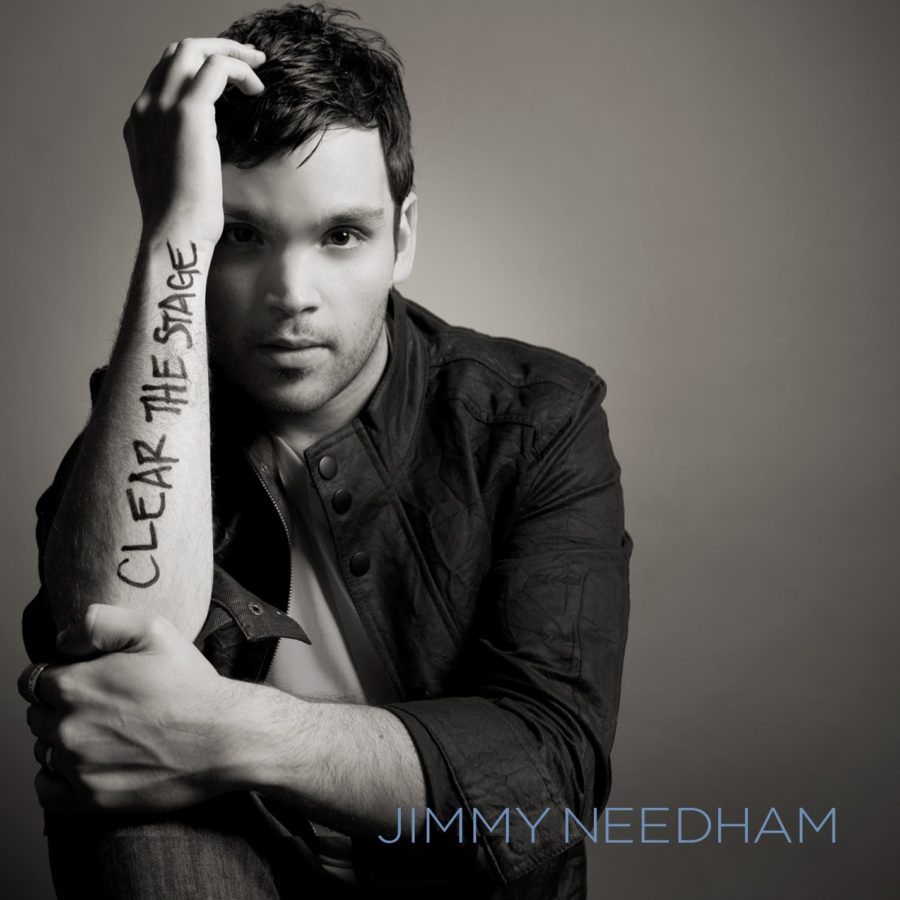 Artist: Jimmy Needham
Title: Clear the Stage
Label: Inpop Records
Release Date: 3/27/12
Reviewer: Jonathan Andre
Tracklisting:
I Will Find You (feat. Lecrae)
If I Ever Needed Grace
Daddy's Baby Girl
Rock Bottom
Stay (feat. Lizi Bailey)
In the Middle
Arrows
My Victory
The Only One
Clear the Stage
Jimmy Needham is a 'veteran' of the Christian music scene with lyrical and musical prowess similar to newworldson and Shawn McDonald. After releasing 3 albums in 2006, 2008 and 2010 and releasing hit singles 'Yours to Take', 'A Breath or Two' and 'Dearly Loved', Jimmy has released his follow-up album, Clear the Stage, in March 2012. As I listened to the album, I was able to distinct a change between this album and the last three. With more of a worship focus on his lyrics, this is an album full of genres, from ballads, pop radio melodies as well as hip hop and rap courtesy of Lecrae. This album has something for every listener, and is one of the most mature and personal record to date. As said by Jimmy himself, '…I hope that I've changed since the last record…I'm more aware of my desperate need for Jesus in everything that I do…[we need] to see Jesus as so satisfying, that every other pursuit…seems dull compared to life in His presence…'
'My Victory' is my favourite track on the album, and should be a radio single. Co-written with Ed Cash and Matt Armstrong; this is a song about ultimate surrender to the King of Kings, and as Jimmy proclaims '…You are the hope that broke the dark in me; You are the light that shines when I can't see…' I am swept up with adoration and devotion for Jesus as I worship along with him. With an electronic sound moving into an anthem full of excitement and power, this is a declaration to our Saviour that He alone is victorious. Similarly, 'If I Ever Needed Grace', the lead single; also follows the same vein of crying to God for his mercy and grace. As Jimmy explains the song meaning, '…At every moment in my life…I've always needed God's grace…[I've been] running to God to drink deeply in Him so that I don't want to run to any other source…Hopefully we can be a people that admit that we're train wrecks without the grace of God…'Through the musical elements of powerful percussion and dynamic guitars, a vulnerable moment between Jimmy and God is created (and can be applicable between us and God as well), as he exposes his need for grace in every area of his life.
'I Will Find You' is the first track on the album, and is a rap, hip-hop and soul track that embodies the musical elements of TobyMac. Similar to 'Grace Amazing' which had rap artist Trip Lee as a guest-vocalist; 'I Will Find You' is a very artistic and inspired partnership between two of the most respected artists in both the rap and soul genres. As the song starts with a guitar riff, Jimmy proclaims that '…when you're lost and eyes are blind too, I will find you…', and we understand that this is sung from God's point of view, that when there are moments when we do feel lost in all of our hurt and pain, God is the shepherd, ready to find the lost sheep. Lecrae lends his vocals in the bridge and sings from our point of view, and through the driving guitar riff solos, Lecrae raps one of the most poetic stanzas I'm seen for a while, full of many motifs and metaphors. As Lecrae voices the believer story '…So I'm done bein' trapped and lonely, found a new life and I scrapped the old me, made a scrapbook called a testimony, if you knew me, the new me is how you know me…' I am certainly proud to be a Christian, to know that God will always find us even when we fall away.
Throughout the album, Jimmy places various little themes and issues across his songs, so that each type of listener hears a song that is applicable to them. 'Rock Bottom' is an electronic filled song, and shows Jimmy's ability to switch to a hip hop genre. Speaking about how we are always continually amazed at how there is no end to God's love, this songs stretches Jimmy's vocal ability nicely with the ohhhs and the ahhhs as he sings '…Over and over, You fill my heart with wonder, You take me by surprise, I can't believe my eyes…' Through the heavy beat mixed in with a nice arrangement of percussion and drums, Jimmy's passion for us to know that '…All the seas in all the world cannot contain all that You are, You captivate my heart…' 'Daddy's Baby Girl' is Jimmy's version of Michael W. Smith's 'How to Say Goodbye', or Steven Curtis Chapman's 'Cinderella'. Written for his baby girl, this acoustic track filled with soft guitars opens up Jimmy's personal side and shows the world his love for his girl. On a deeper level, this song also describes God's love for us, and though God did make the universe, He still wants to be intimate with each one of us. 'Arrows' is Jimmy's version of Michael W. Smith's 'Signs', and through this motown flavoured song with strong pianos and percussion, we all glimpse into the God who shows us arrows, signs that we see everyday that point us to where He wants us to go and to be. A musically simplistic song for us to sing along to, the message is certainly crucial to each one of us. As the Lord continues to speak into our lives, we need to be willing to let our ambitions and ulterior motives fall to the ground, to cry out '…send me wherever You want me to go, I'll be Your shadow, You lead I'll follow You…'
The slower tracks on Jimmy's album seem to be the safest musically, with acoustics and strings and soft percussion, with a slower tempo then the faster upbeat songs on the album. But it is in these songs where the lyrical message is the most poignant. 'The Only One' is a surrender moment to God that He is the only one for us, worth more than anything else. Jimmy yearns for us listeners to understand that He is the only one that satisfies us, even when sometimes we may not see it. 'In the Middle' is a reassurance that when we are in the middle of hurt, pain and strife, we still have friends and family with us to guide us along the way, but God is also there. As I listen to this track, I am reminded that we need to place others needs above our own, and if we see someone in need of our assistance, we need to be there with them, encouraging them that God is also there. Lastly is 'Clear the Stage', speaking of a longing for God to 'clear the stage' of all our idols in our lives, so that only He is left standing. Through the moving lyrics where Jimmy asserts '…We must not worship something that's not even worth it, clear the stage, make some space for the One who deserves it…' We all have little altars in our lives that stop us from spending time with our Father. Now is the time to acknowledge what they are and ask God to help us in those areas, so that all our attention, time and affection is centred on Christ and Christ alone.
Overall: Jimmy Needham has stretched the musical boundaries in relation to his fourth album, and has created musical moments where you can just mediate and worship the Lord. With an infusion of worship, soul, hip-hop, rap and funk, this is my favourite Jimmy Needham album to date. With heartfelt lyrics and musical diverseness, fans of newworldson, Shawn McDonald and Lecrae would love Clear the Stage.
RIYL: Shawn McDonald, Lecrae, newworldson, Abandon
Buy the Album: iTunes/Amazon mp3