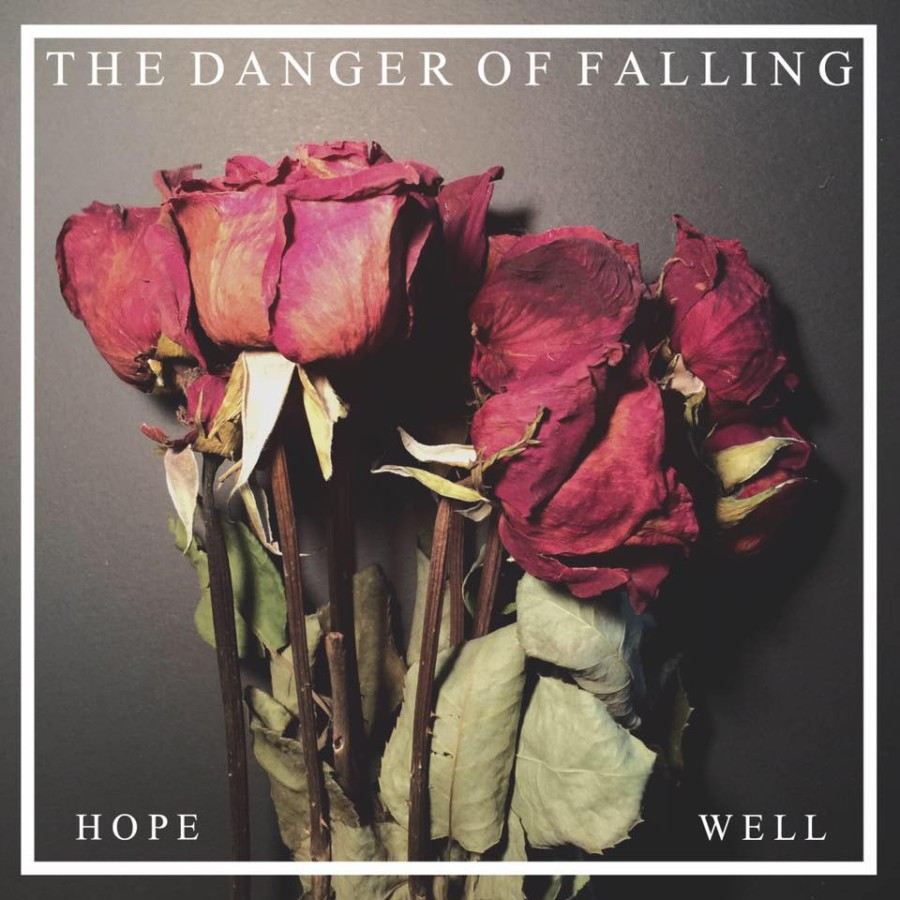 I'll never forget the first time I heard Hands' Give Me Rest. This was the first time I realized that heavy music could also include strong instrumental breaks and post-rock vibes. Soon after, I discovered A Hope for Home and I can honestly say that period was pivotal in refining my taste in music. They certainly weren't the only bands doing this kind of thing, but they did it in a way that wasn't so endlessly droney like many of the pure post-metal bands.
The Danger of Falling is a West Virginia melodic hardcore band that falls nicely in the same vein as what Hands showed on Give Me Rest. Of course, I'd naturally have to throw out comparisons to Touché Amoré and Defeater, and perhaps even Devil Sold His Soul and The Elijah (minus the orchestral elements).
The fact that Hope/Well draws comparison to such established acts is not to be taken lightly; there's melody, there's emotion, there's heaviness. The vocals avoid the good-cop, bad-cop hardcore stereotypes, with the clean vocals falling in a more baritone register. The screams are fry-style, as opposed to deep gutturals. It's fairly easy to make out the lyrics, too.
Threading/Chapter sets the stage. It's just around a minute long, with piano and tape delay that create tension that's quickly dissolved when Still/Vacant rolls in. The drumming is one of the first noticeable elements, though that's not to undermine the talent of the other members. Nonetheless, the rhythmic foundation is so important to this arm of hardcore. The dual vocals are excellent, the Norma Jean-esque noisy guitar part is pretty cool, and the transitions between parts is seamless.
Distant/Despair has a different feeling that's a bit hard to articulate. It's still heavy and atmospheric, but it relies more on layered and effected guitar chords. It's very much in line with the sound showcased by Acres.
Her/Being is strong on all fronts – in some ways, it bears a strong semblance to A Hope for Home's Post Tenebras Lux. Tremelo guitar, clean and atmospheric guitars, and excellent drumming are work together. The outro showcases some of the best clean vocals yet.
The EP closes on the explosive Myself/Alone, which captures the best elements of European-influenced melodic hardcore. Clean vocals have the largest presence on this song, which definitely sets this track apart.
The Danger of Falling ultimately brings a sound and lyrical style that's largest absent in the so-called Christian industry. Hope/Well is a refreshing take on hardcore that bears comparison to many established group, while still maintaining creativity and depth.
For fans of: Hands, A Hope for Home, Defeater, Touché Amoré, Rinoa, Acres