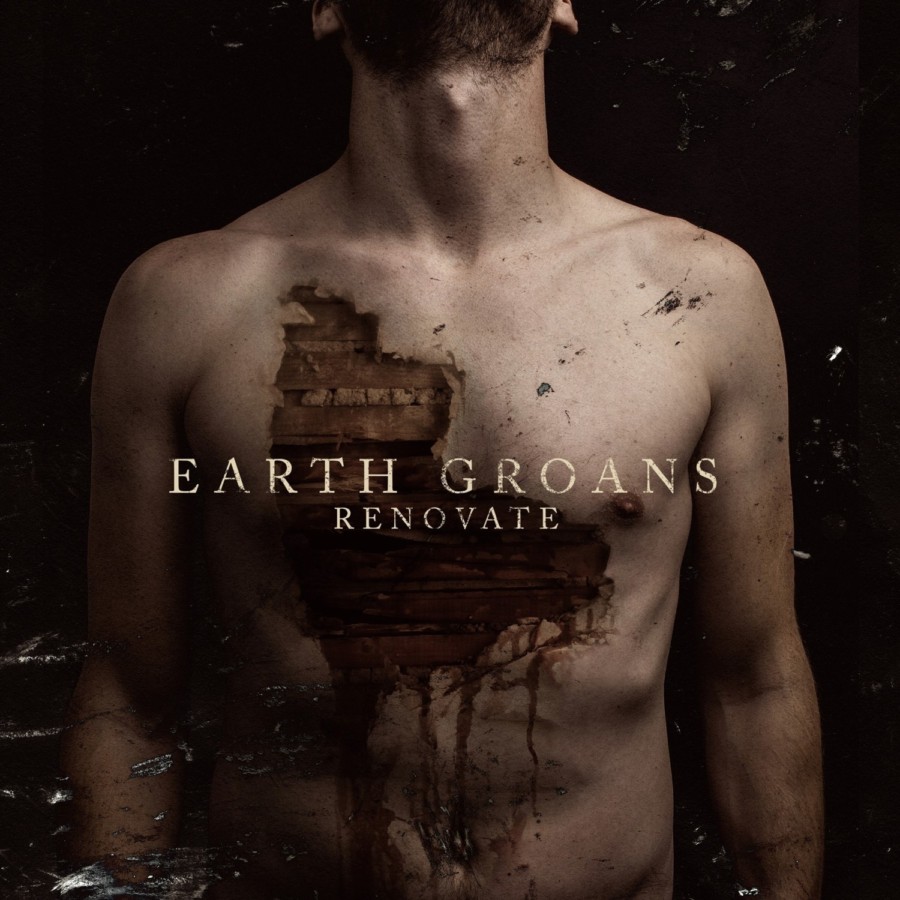 I found out about Earth Groans some time ago from long time friend and Silent Planet vocalist, Garrett Russell. I spun their newly released EP, "Renovate", a couple of times and instantly saw immense potential. With a blend of traditional hardcore and chaotic metalcore meets at a crossroads before colliding with unrelenting passion and spirit-filled lyrics, anyone can see why Solid State Records decided to sign these South Dakota natives and re-release "Renovate".
The Estate kicks things off in literally the best way imaginable as it forgoes any sort of intro or ambience associated with modern metalcore albums in favor of instant blast beats and howling. Within seconds, vocalist Jeremy Schaeffer begins telling his visceral story of a house in decline while the rest of his bandmates create a soundtrack fitting to a montage of demolition footage – think Norma Jean mixed with Beartooth and you'll arrive somewhere in the neighborhood of where Earth Groans lives musically.
If The Estate is the song that takes the breath out of the listener's lungs, Driving Out is the song that stomps on their throat. My personal favorite track on the album, Driving Out takes everything presented in the album opener and turns the volume knob until it breaks. While the initial slight chugging riff may seem pretty straightforward, the song has a way of constantly progressing and morphing until it becomes a beautifully twisted and mangled track that covers tons of musical ground.
Price Tag finds Earth Groans flexing their musicianship muscles with unmatched speed and precision very seldom found by peers in the genre. The drums admittedly steal the show with inhuman speed, continual tempo changes, and genre shifting beats, while the strings lay down a barrage of riffs akin to old school The Chariot. Amidst all the hardcore goodness, Schaeffer's voice displays an equally impressive diversity as he slip-screams in an out of highs and lows with apparent ease.
The penultimate track, Propaganda, tackles the topic of our generation's media obsession that leads to the entrapment of so many. However, unlike typical songs about the subject matter, the lyrics are craftily written. Schaeffer howls lines like, "I reside my mind behind the glass / the matters of my life will have to wait /entrapped , I sink into my own escape" and "pocket full of poems, and endless chilvary / she can't wait for the knight to come and sweep her from her feet /and he wants his Goddess with ageless skin  and burning passion" take the foreground amidst two stepping musical goodness.
Closing out the album in a solid fashion, Eclipse has it's roots the deepest in traditional hardcore stylings. Keeping up a blistering pace throughout (save for the slowest, crushing breakdown on the album), with some interesting and busy riffs, the album closer is one of the most irresistibly groovy tracks "Renovate" has to offer.
Take it from Garrett Russell and I, Earth Groans are making hardcore great again. While the band is still young with a bit of proving to do, the juxtaposition of frenetic energy and tight instrumentation makes Earth Groans a heat-seeking band to keep your eye on.