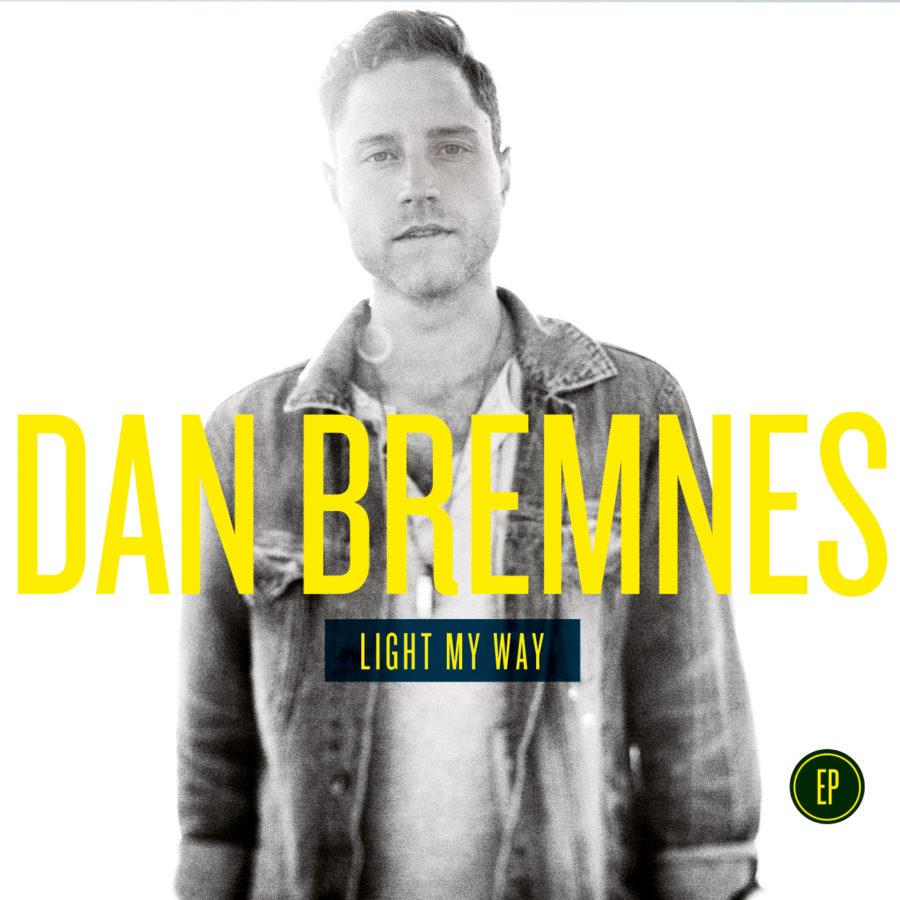 Artist: Dan Bremnes
Title: Light My Way
Label: independent
Release Date: 9/25/12
Reviewer: Jonathan Andre
Tracklisting:
Hear Your Voice (Light My Way)
This Life
After All
Even If
Hailing from British Colombia, Canada; Dan Bremnes's infectious vocal melodies and hopeful acoustic style songs of encouragement have been enjoyed by listeners for the last few years now, since his debut album release Your Strength in 2010. From his hit single 'Beautiful' to the title track that reminds listeners that we can't do everything on our own and that we need Christ's strength within us as we tackle each day; his debut album has paved a way for his new 2012 EP, still with the same acoustic driven musical presence and equally passionate as Dan continues to declare his motivations and source of strength in Christ. With a similar vocal to independent artist Jadon Lavik, Dan has given us four songs of redemption and restoration as we soak in the prominent lyrics and poetically crafted musical backdrops for each of the tracks. Giving us perspective as we hear Dan declare that '…I don't wanna waste my time on this life…because I'm not gonna leave it as my home…' ('This Life'), Light My Way is a great purchase for anyone who loves indie acoustic-pop with a worshipful edge. Since discovering Dan through the 2012 Easterfest live stream, his music and recently released EP are certainly some of my favourite acoustic pop songs ever since Jadon Lavik's acoustic-filled album Life on the Inside in 2006.
Starting off with his first single 'Hear Your Voice' (which was released to iTunes in June 2012), Dan has created 'Beautiful' No. 2 with a poignant and encouraging melody of how we can sometimes hurry from day to day rather than to stop and just be, to sit in God's presence as we ask the questions '…what's my hurry? It's bringing me down, I rush and worry, it's all I can do not to lose my ground…' With the keyboard and acoustic guitar the prominent instruments in this track, we are shown the perspective that we need- why should we worry and hurry and fret when God has told us that He will supply our every need? A song that provides a sober realisation that in some moments, all we need to do is to be a Mary instead of a Martha; Dan has reminded listeners of the much-needed quality time we ought to be received in rest, and how as we stop and hear the Lord speak to us and show us how prized He thinks we are, we can rest knowing our value and worth in Him, indeed making us beautiful in His sight. One of my favourite songs by Dan since 'Beautiful' on his first album Your Strength; Dan continues to showcase His love and devotion to God in 'Even If', with this simple 3:15 minute song showing listeners that '…even if I lose my life, even if you're all I have, I'll follow…' A bold statement to claim in any circumstance, we are met with clarity and assurance from Dan in this acoustic song filled with light percussion and acoustic guitar strums and plucks that are able to calm and soothe us (even in the most trying of moments and situations). Full of parallels to Kutless's 'Even If' and how that song declares that even if certain healings and moments of full understanding and clarity still do not come, we will still trust God; Dan's song also reminds us that even if everything else happens- if we are lost in the desert (can be physical or spiritual) or even unsure about where our road and path in life is heading, our faith is continually grounded in Christ. Well done Dan for both these songs, the first and last on the EP and also my favourites.
The two remainder tracks, 'This Life' and 'After All', are perfect 'middle-songs' to this EP, each showing listeners the theme of God leading us through our lives and the understanding of how we ought to continually trust Him with every moment in our lives, even in the places that we may be unsure if God should see. Starting off with an electric guitar strum and is the most upbeat song on the album, 'After All' gives us a sense of decision-making by Dan, with him declaring that '…after all, You lead this journey, through the storm You lead me on…' It is coming to this realisation that we cannot lead our own lives because whatever we want may not necessarily be in the same interests and plan that Christ has laid out for us. It is in the humbleness of ourselves in understanding that we cannot know everything and cannot lead our lives without the bias and incomplete pictures of our lives that we have; that we can truly find our freedom in struggling and striving that we may undertake if we concentrate on relying on ourselves all the time. 'This Life' further gives us confidence and motivation as we listen to Dan's words amidst the acoustics, declaring that our time on earth is not permanent, and thus our attention and affection in this world ought to reflect such a statement. Chasing after material things and focusing our energy and time on things that won't last is something that is addressed in this heartfelt song full of hope and restoration. Well done Dan for such relevant and timely songs of encouragement.
Overall: Dan Bremnes's new EP is a great find for anyone who loves acoustic pop or adult contemporary music similar to artists like Brandon Heath, Matthew West or Josh Wilson. Dan's acoustic musical element is a great touch and a unique musical genre that places him in the same league of music compared to Jadon Lavik and Jars of Clay. From trust to spending time in a way that doesn't leave us with just the transient things of life; Light My Way is one of my favourite independent EPs of late (as well as Tiffany Thompson's One Voice). Well done Dan for these four songs of wisdom, clarity and timely restoration. Here's to a great 2013 and a possible record label deal in the near future!
RIYL: Matthew West, Jadon Lavik, Jars of Clay, Brandon Heath
Buy the Album: iTunes/Amazon mp3