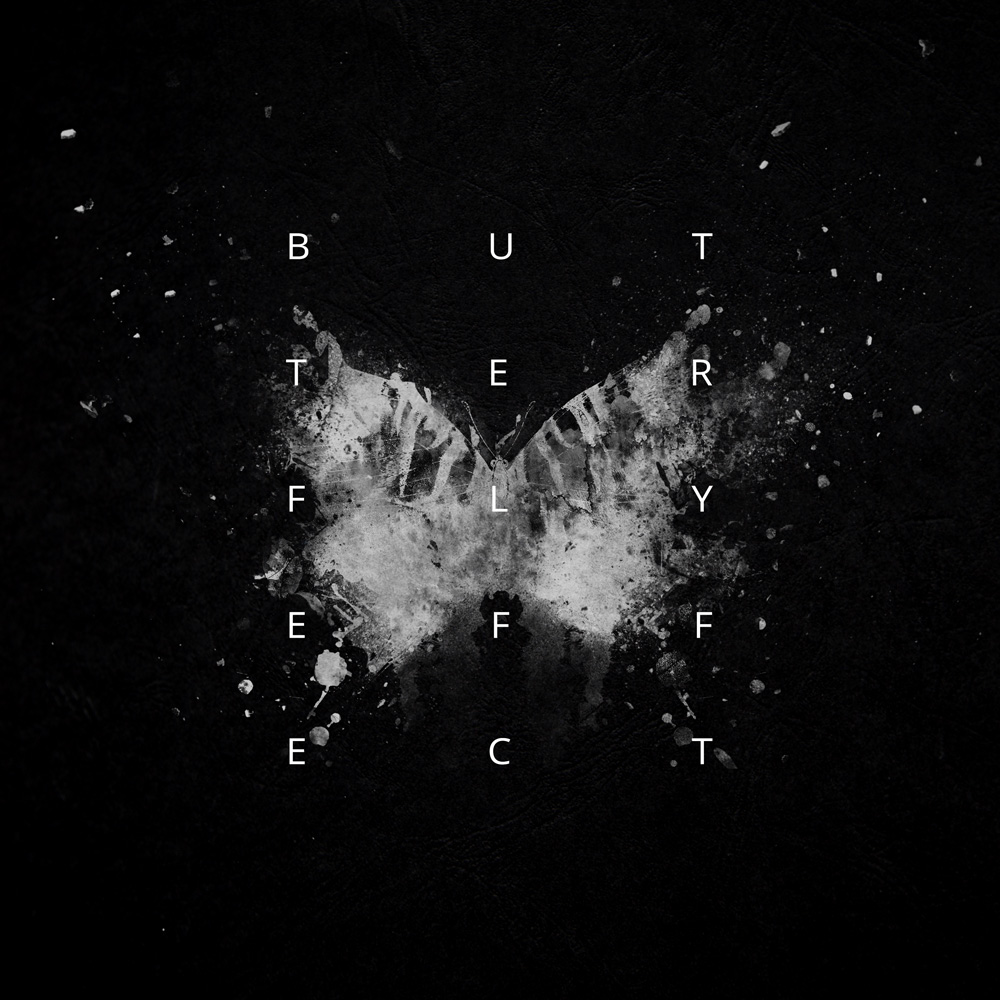 Crowdfunding campaigns have a record of being notoriously unreliable; even so, I'd admittedly forgotten about this album I contributed to two and a half years ago. Captain the Sky publicly announced their hiatus years ago it seems, so things have understandably been quiet with a number of side projects taking precedence.
But this is most certainly a proper swansong. It's an eleven-track record of arguably the most upbeat take on post-hardcore you've heard in a hot minute. This is a good-vibes album that bridges some of the technical elements of broodier genres with hints of indie pop. What's more, it perfectly syncs with the 2004 film of the same name. Okay, maybe not quite.
Conceptually, it does follow a similar vein – thematically, it looks at a butterfly uncertain about its existence, trapped inside an enclosure. The butterfly barters and argues against his circumstances, insisting he would be better off in a different context or serve a greater purpose elsewhere. But as the album progresses, the narrative turns to one of accepting circumstances, whether good or bad, with the understanding he has an impact nonetheless in all he does. This perhaps is an oversimplification, and it's certainly not spelled out so directly, but the spiritual implications here are definitely worth chewing on.
"Flutterfly" opens the album with a soft ambient bed that starts to build as drums, guitar, and bass all enter the mix. It's essentially an extended intro for "Conservatory", a track that quickly sets the bar high for this album. Here, you'll become acquainted with the groove-oriented nature of Captain's melodic songwriting. Aaron Fritsch's vocal performance continues to be one of the music unique elements of the band, a soulful baritone that feels ever-so-rare for this type of music. It's this tone and timbre that helps the album feel fun and positive.
"Hibiscus" was released as a single many moons ago, and it's a bit of a thesis statement for a lot of the lyrical sentiments – making the most of your situation rather than pining for a change of scenery. And as you'd expect from a single, it's another highlight track here. Matt Neal's drumming is excellent here, and it's a fundamental part of the rhythmic backbone of this record. The guitar lines could arguably be described as playful, quickly weaving around at high speed.
The bass-heavy "Irrational" follows, led by the talents of Matty Prepelka. This is another standout track, and it's full of energy.
One thing to note is the sheer length of the album – seven tracks top five minutes long, and these are some of the highlights. These include the progressive "Mongolia" and all three closing epics. Of this bunch, "Wineskins" is probably the most notable and echoes the narrative shift boldly.
But it is difficult to look at this album from a bird's eye view. Much like their compatriots in Second to Safety, Captain writes songs with plenty of twists and turns and a whole lot of nuance. This is far from a dilettante effort on their part, even if it's inevitably their opus. These are complex, intentional arrangements that build on the sound first showcased on Mary Celeste.
Ultimately, Butterfly Effect comes as a welcome surprise. It's anticipated-then-lost-to-memory album that surfaced out of nowhere, and it's bound to be one of the best albums to drop this year.