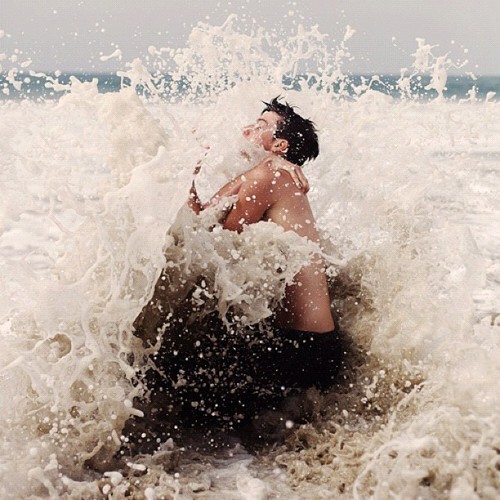 Artist: Anberlin (iTunes) (Spotify) (Stream)
Title: Vital
Label: Universal Republic
Release Date: 10/16/12
Revewier: Carter Fraser
Tracklisting:
Self-Starter
Little Tyrants
Other Side
Someone Anyone
Intentions
Innocent
Desires
Type Three
Orpheum
Modern Age
God, Drugs & Sex
Almost amusingly, Vital is the exact opposite of what Anberlin fans were hoping for with the quintet's sixth LP. Not in terms of quality, but in personality. If Anberlin's return to producer Aaron Sprinkle gave you hopes for another introspective, diligently crafted Cities, I'm afraid you'll be disappointed. Vital is far from that, trading pained-slow burners like "Dismantle. Repair." for a barrage of hard-hitting rockers like "Godspeed." But I implore you to not be disappointed; Vital is as accomplished as anything Anberlin have released to date, simply in another direction.
For a band whose thoughts on their own accomplishments inspire many itchy heads, lead vocalist Stephen Christian's recent interview with CBS Local KROQ rings true:
          "We had just got done working with two of the most incredible producers in rock music today with Neil Avron
          (New Surrender) and Brendan O'Brien (Dark Is the Way, Light Is a Place) on our two previous albums,"           
          Christian elaborated. "If it wasn't for the two of them, we wouldn't have gone back to Aaron. But we learned so
          much from their production styles and techniques. There's so much confidence instilled in us from working 
          with them that gave us the liberty to go back with Aaron Sprinkle."
Vital then is as if Anberlin wrote another follow up to Never Take Friendship Personal, but this time for an audience much larger than they had then. It's as "Anberlin" as Anberlin have ever been, but with an understanding of how to properly create an album "for the masses." Their achievement in doing both of these things is perhaps even more impressive than Vital itself.
Ironically, Vital is the album that Anberlin tried and failed to craft with Dark Is the Way, Light Is a Place. The songwriting (which I would argue noticeably shifted after New Surrender) remains the same, but Vital has the aggression that Dark Is the Way, Light Is a Place lacked. To find this aggression, Anberlin took cues from their past; not from their heralded opus Cities, but from Blueprints for the Black Market and Never Take Friendship Personal. Songs like "Little Tyrants" bring back the snarling guitars that haven't been heard since their debut almost a decade ago, but with more confidence than ever before. Vital is certainly Anberlin's heaviest album to date. By far their heaviest even, to the point that even RED seems a legitimate comparison. The well-advertised M83 influences play out to something closer to Muse than the French musician, evident in the cinematic opening pianos of "Orpheum" and the blazing guitars of "Desires," which bear strong resemblance to those of Muse's "Stockholm Syndrome." But fear not, the Anberlution is more than fresh enough to satisfy all but the most cynical of listeners.
The sole shortcoming of Vital is another shared characteristic with Muse: the mid-tempo tracks. "Intentions" is just a tad too danceable for it's own good, but it does provide a relief from the relentless onslaught of the first four songs. Similarly, "Innocents" borderlines on guilty pleasure. These tracks do grow with time, but reflect another shocking truth: there's hardly an acoustic guitar to be found on Vital. For the first time, Anberlin turn to electronics to provide intimacy instead of stripped down ballads. This is consistent with Vital's vision as a whole, but "Type Three" may still comes as a bit of a shock to longtime fans. The aggressively-titled closer "God, Drugs & Sex" sees Anberlin performing at their best on Vital outside of the viciously energetic cuts, and also serves as a slight departure from their "epic" tradition, which is likely for the best. At some point the obligation to make every finish a mini rock opera was bound to take its toll.
Overall: Vital soars above much of Anberlin's discography, and finally sets Anberlin up to be what they have wanted to be since leaving Tooth & Nail: a modern rock staple, ready to tackle arenas and stages as large as any Christian artist has yet. And most astonishing of all, they've actually undergone this transformation without abandoning their heritage at all. All the hype is most definitely deserved this time around, and some more.
RIYL: Ivoryline, Muse, The Classic Crime, RED, Acceptance, Mae, The Smashing Pumpkins