Following up last year's grand list with one built around this year, is our new "Indie" band list for 2022! Check out "30 Of The Greatest Indie Bands of 2022" below and make sure to follow it up with the 2 prior lists from 2020 and 2021 respectively. These articles are our biggest posts every year and hopefully this one will continue in that same tradition. Click here for the official spotify playlist of the artists below.
Starting from the back to front…
30. Fantasy League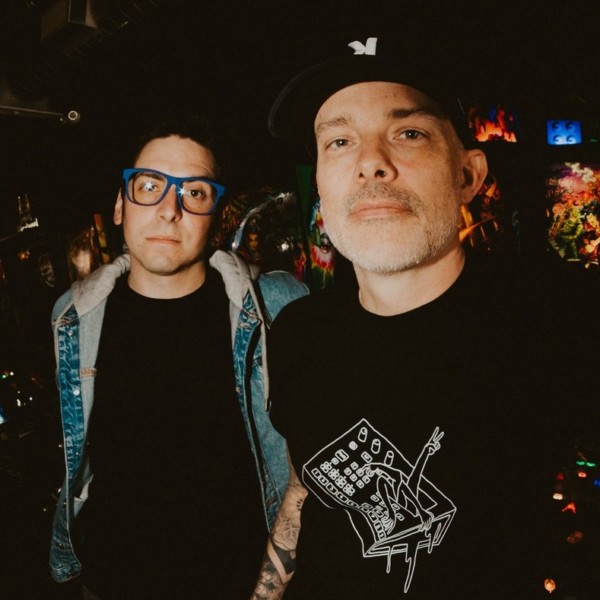 This is a relatively new band, in fact it is so new that they just dropped their debut song a week ago (as of this writing). They are a synth-rock new duo/band featuring Matt from Eleventyseven and Scott from Five Iron Frenzy, that is attempting to do things that neither of their previous bands have done. We can't have Pool Party Death Machine which was the much hyped side project featuring members of Five Iron Frenzy, Eleventyseven, and Showbread, but we can have Fantasy League which is just as good. The duo just dropped "Blind" which you can check out below. It's like the perfect mix of all their various band involvements from Eleventyseven and The Jellyrox to Five Iron Frenzy, The Fast Feeling, and Yellow Second.
29. Low Coast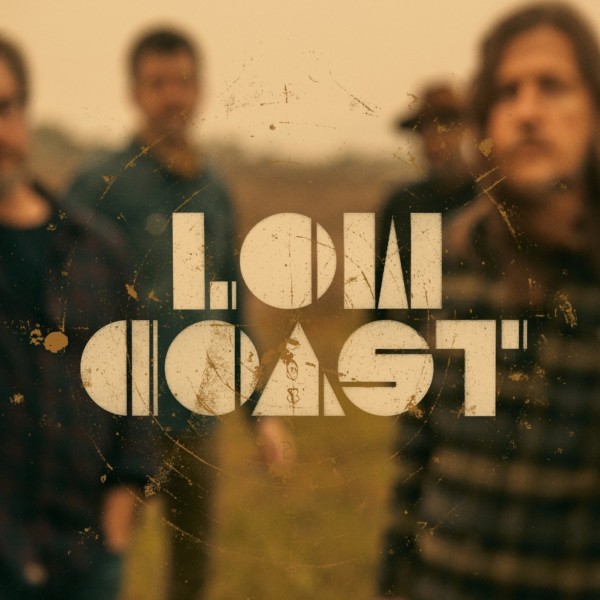 If you know me, I mean like really know me, you'll know I'm a huge Gameface, Jeff Caudill, and Your Favorite Trainwreck fan. I've loved the music of Gameface since the mid 90's and have appreciated what lead singer/guitarist, Jeff Caudill, has put out every year since. The band announced at the end of 2020 that they had begun and had just signed to Spartan Records to release their new music, which at the time was scheduled for 2021. Well as crazy as the past few years have been it's no wonder the music hasn't released just yet. They are only further down this list because the music hasn't like, actually dropped yet. Just like with the band XREDLINEX last year that charted on the 2021 list, Low Coast too doesn't have debut music just yet. Don't fret though because with the members of Low Coast combined talents, big things are to come shortly.
28. Cussing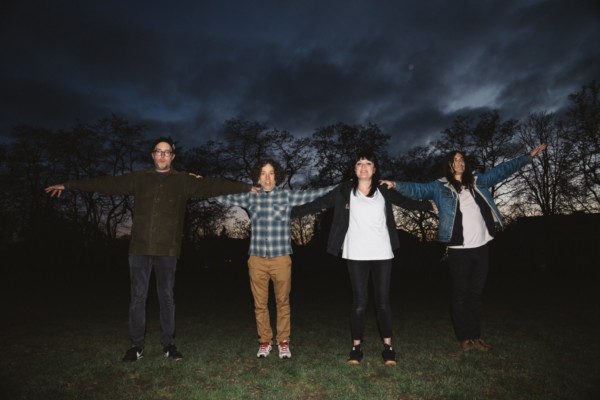 What the frick? Sorry for editing that cuss word but we are discussing Cussing here, right? Well I meant the band not the actual "cussing" although maybe this band will lead one to do such a foul act? I meant chicken. Right. Anyway, this is a new band with members from some fairly well known projects. Members from bands like The Merbabies, Focused, Blenderhead, Roadside Monument, and Pedro The Lion, leads an impressive cast of characters sure to stir things up and maybe even get you cussing along in song. While this band has no new music out just yet they sorta maybe had some songs out under another name – Left Neglect. This may or may not be an entirely new sound though. Listen to those aforementioned bands above and get stoked for something new!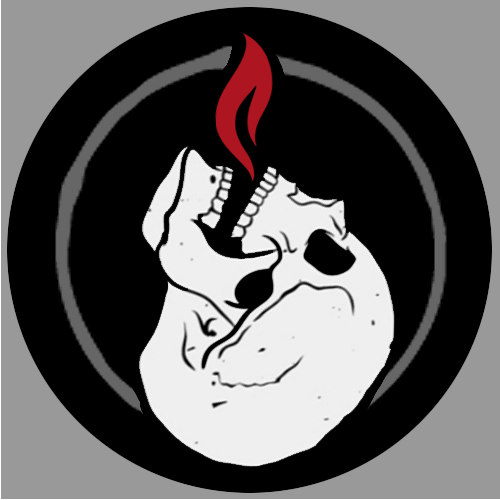 Spoken in Tonques features Billy Power formerly of Blenderhead fame alongside a cast of friends and likeable characters, playing music that might be influenced by his former band but actually moving forward with a current sound and an altogether new concept. If you've heard their last couple albums/covers and are aching for more then you'll be pleased to hear this band is actually in the studio now, laying down tracks for a new release which I assume is a full length. It's like Jawbox, Fugazi, Pixies, Blenderhead, and Everdown had a baby and Spoken in Tongues is that child.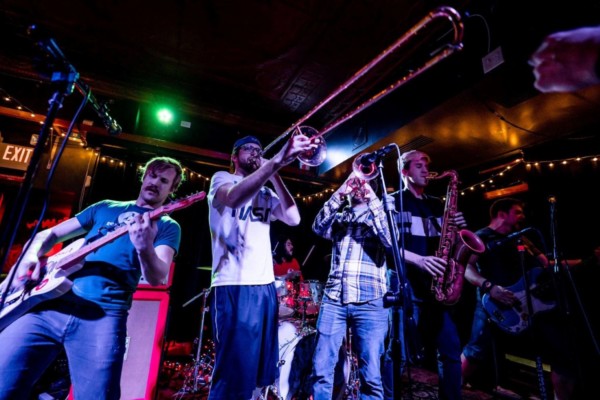 This personal favorite of mine is further down the list due to the fact that they haven't actually released "new" music in several years. However, the band is finishing up tracks for what will be a new release. Whether this new release is an EP or Full Length, you can be sure that you're in for quite a ride. If you heard their last full length that dropped on Indie Vision Music back in 2018, you'll know that this band is a bright shining star of ska-punk-core that will surely conquer your soul with infectious jams. This is a band unlike most others and I find their music to be refreshing at a time where most new stuff coming out is stale and well past it's due date. Stay tuned for news on this upcoming release right here at Indie Vision Music.
25. The Fold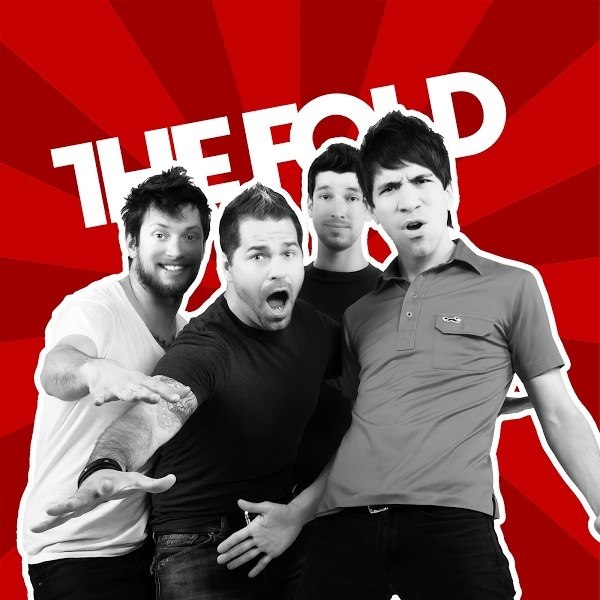 This long running band and likeable collection of musicians, has been making music for nearly 2 decades now. They went independent after their 2nd Tooth & Nail album and have been keeping pretty busy since then with a couple of releases and all those Lego Ninjago songs/videos that got them some definite notice. The band released their latest single "Behind Us Now" from their forthcoming new full length which drops very soon. I believe this is the strongest the band has sounded in years.
24. The Satire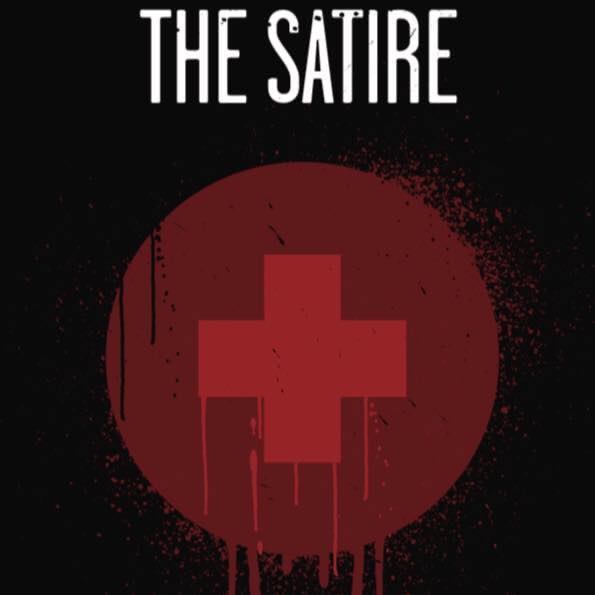 The band just dropped new song "The Common Cold" which is a hard rocking, metal track with plenty of in your face bravado. It's heavy and raw but completely likable. The group is working on a new release which should drop this year. This band features some members of The Blamed, did I mention that?
23. Saint Didacus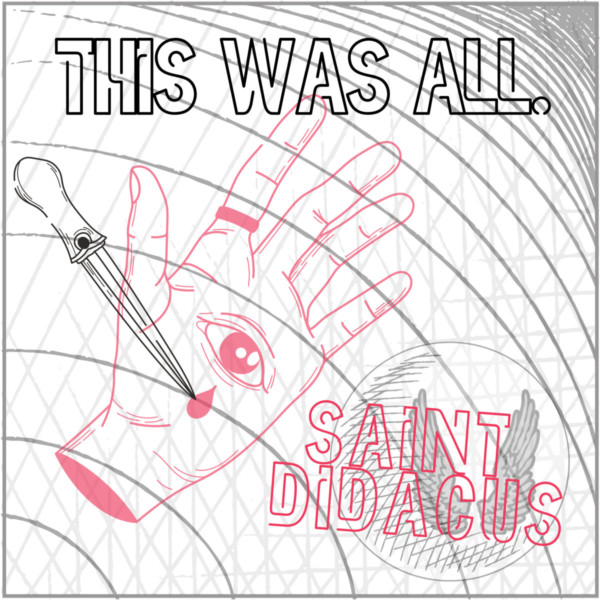 The super band featuring members of Dogwood, Logos, Fighting Jacks, and Slick Shoes, have recorded some recent "new" songs together. "This Was All" just dropped recently which you can hear below. It's different yet some of that same familiarity runs rampant through the music they create. Thought provoking and fiery, with an emphasis on change and making one think for themselves. Check out the band's recent songs and get ready for an EP (or full length) this year.
22. John Sierra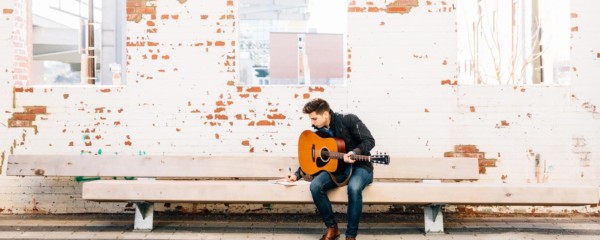 I love this acoustic based, folky-type, solo music from former Attalus member – John Sierra. His latest song "The Tide" is so well done and beautifully haunting, yet entirely absorbed in the honesty of words and emotion. If you're looking for a good solo singer-songwriter that doesn't write and rewrite the same derivative, sappy love song, then go find the music of John Sierra right now. This is good stuff and featuring a great voice to back up the gentle, soothing sounds.
21. Words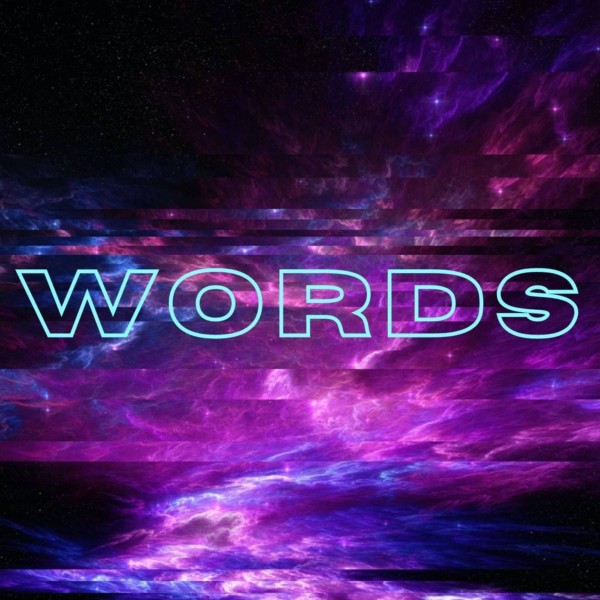 Words is a post-hardcore/emo band from Texas featuring members of Least of These. The group just released new song "Hopscotch" this year and it is on fire. Production sounds really good mixed with excellent vocals and a deep, bass sound that carries this project forward. This is just as good as anything you'd hear on the radio or in mainstream circles. Reminds me of As Cities Burn, Circa Survive, Emery, Anberlin, and Band of Horses. 3 recent songs have been released (2 in 2021 and 1 in 2022) and I encourage you to give them a listen. New release on Honey Gold Records this year. Catch the band at the So What Festival taking place in Texas in just a few weeks.
20. The Lost Causes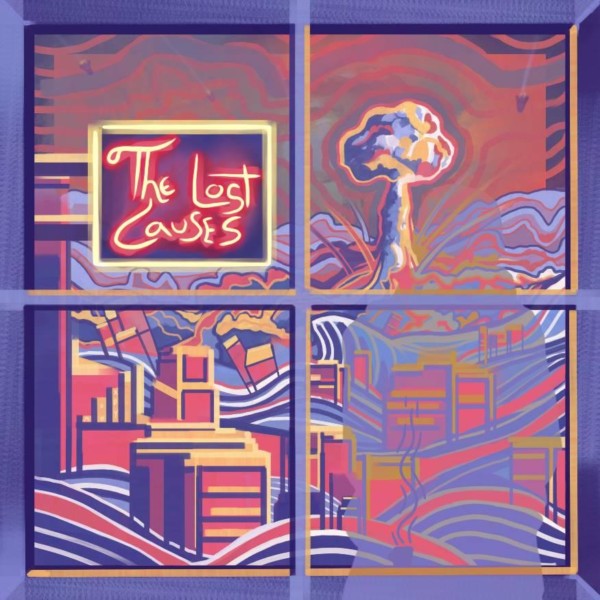 This new music project by Joseph Savoca is really great. Reminds me of a cross between Dashboard Confessional, Blood and Water, and Toad The Wet Sprocket. Fans of Kings Kaleidescope, Matt & Toby, Vagrants, The Rocket Summer, Andrew McMahon, take note. Beautiful music with self reflecting, deep, and poetically leaning lyrical content. Nothing offensive, boring, or derivative about this project. You're going to love it. Yes, there is only 1 new song out now but a new one is out May 6th so get ready for that.
19. Hello Kelly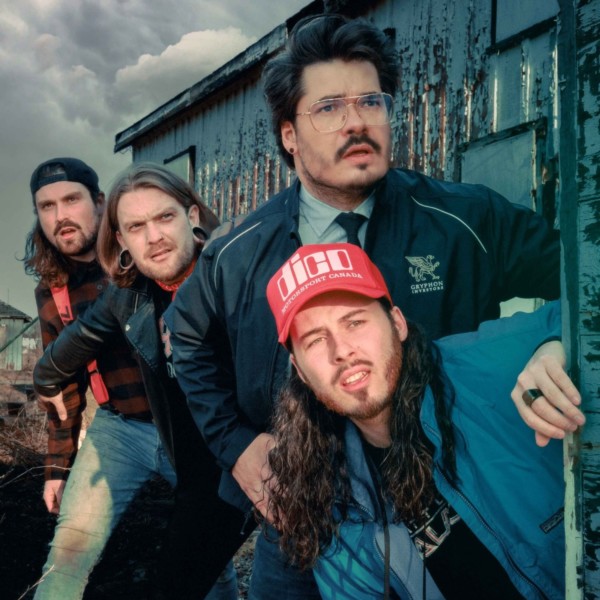 This band is draws upon nostalgic yearning and grasping the past while gripping on to the future. Their sound is some tasty pop-punk mixed with a delightful pop-rock sound. So much you loved about the last few decades bundled together into a new sound and new location, something all too familiar but without copping anyone's style. They do it themselves and they do it well. Their new album "Sweet Nostalgia" just dropped and it's a super sweet, super addictive, sugar filled adventure into realms you'll instantly recognize and nod your head in agreement to. So good and these Canadians know how to do it right!
18. Theocracy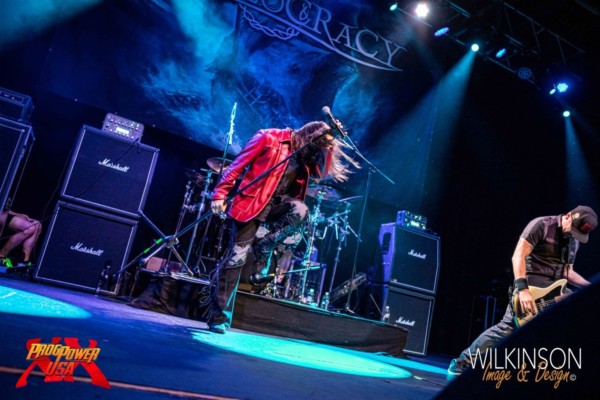 The much loved, fan favorite of power metal – Theocracy, is finishing up recording their brand new album. A few teasers have been dropped featuring some guitar work and vocals which I must say, sound absolutely killer! If you've heard the band's last 4 full length albums then you know this one will be a continuation of the quality this band is known for not just in musical power but also in lyrical subject matter. Strong, spiritually focused lyrics with a focus on God and without all the cheesy crap some of the scene is often known for. You're going to love this.
17. Red Weather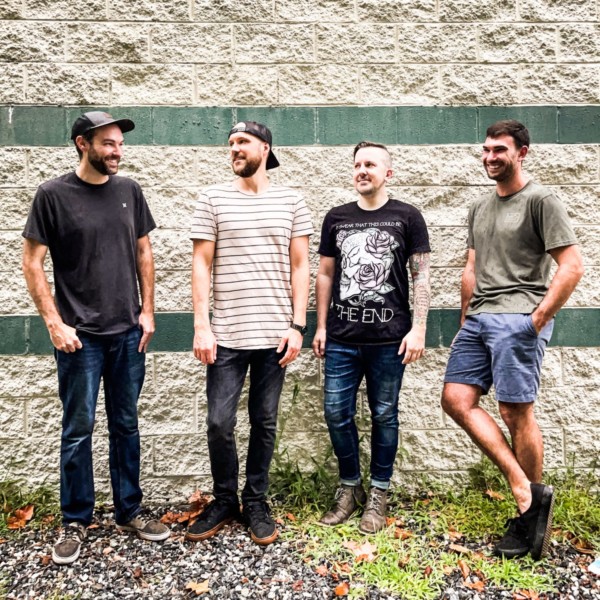 Red Weather are a relatively new group that had just an ep and several singles under their belt prior to their new full length. The band released their debut full length titled "Wish You Well", late last year and it is stunning. Taking the best elements of post-hardcore, pop-punk, and moody emo into their blend of indie music. It is striking and sets them apart from many other bands in the scene. They've got a bright future ahead for sure.
16. Audiophile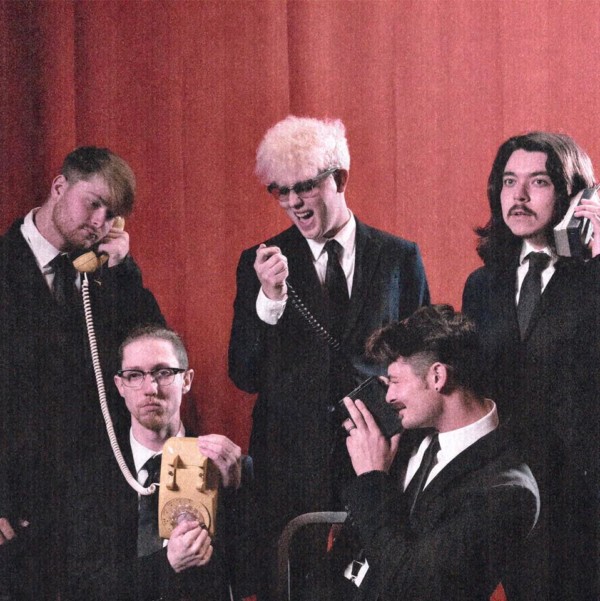 Audiophile just dropped their brand new full length record titled "Years Beyond My Wisdom" and it's an absolute winner. The album dropped last week (as of this writing) and it is a really strong debut for a young band. They are a pop-rock/pop-punk combo band that draws influences from a variety of artists and genres. This hybrid style band is sure to attract fans across the board and entice listeners with extremely poppy, sun soaked, warm and inviting new tracks that'll slap a smile on your face this summer. It IS without a doubt the soundtrack to summer 2022.
15. XREDLINEX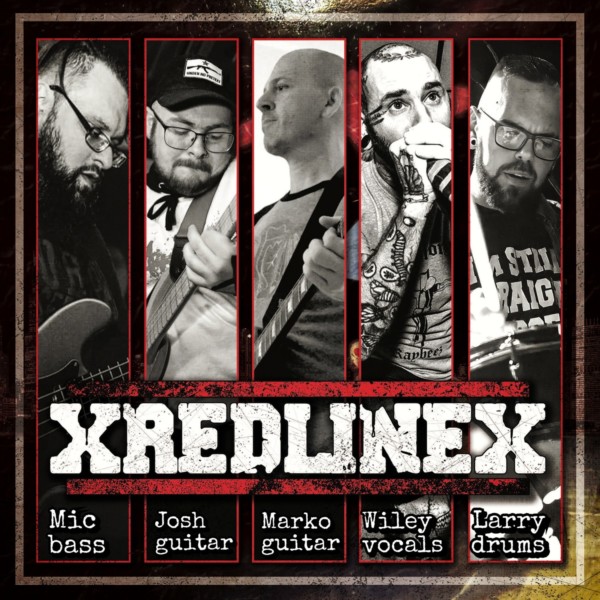 This straight edge hardcore band finally released their first song and it is titled "11th Hour". The band features some talented members from the diy hardcore community that makes this project even the more exciting. If you haven't heard this band yet and are intrigued, then click video right below this message and prepare for a new hardcore sound that takes on a certain "classic" hardcore feel.
14. The Blamed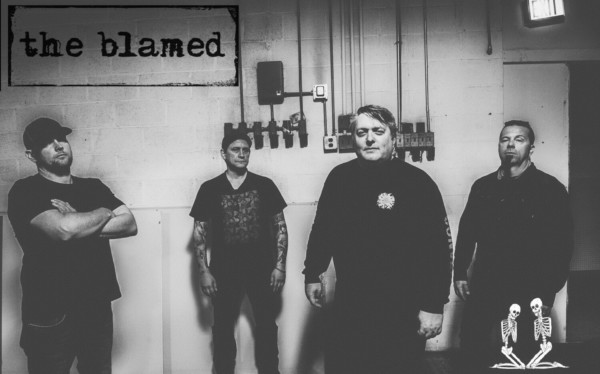 This band has a really diverse sound and has been playing together in one form or another for nearly 30 years now. That is impressive in and of itself. While the new sound is more metal and less punk rock, don't let the style jump fool you, this band is here to slay! The band is working on some "21" re-recordings of that classic 1994 album. They are also supposedly working on new original songs as well. Follow them and stay updated on the latest happenings.
13. Craig's Brother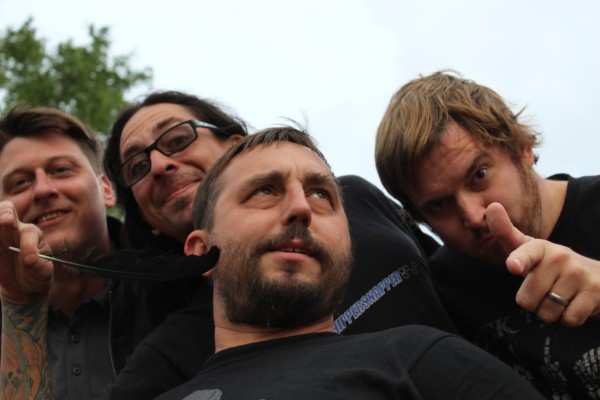 This legendary, long running melodic punk act came back in 2021 with 2 new singles from their forthcoming new album and as expected, they rule! "Fakebook" was the first song released which while good, doesn't live up to the sheer awesome power of "All The Way", which dropped in November 2021. The latest song which dropped a couple days ago (as of this writing) is "YCB" (Yellow Cardboard). Yet again, the band impresses with a unique punk sound and lyrics unlike most bands in the scene. The band has been on prior lists and that's ok because they are coming back this year with their first full length record since "The Insidious Lie" back in 2011. Make sure to freshen up your listening skills with the band's last few releases to get yourself psyched for the new full length (rumored to have 14 songs!). I believe no other punk band has been able to balance the spiritual with questions of doubt, faith, love, mistakes, pain, and ultimately, healing, quite the way the 'Brother have done. Get ready for the next generation of CB music.
12. Stairwell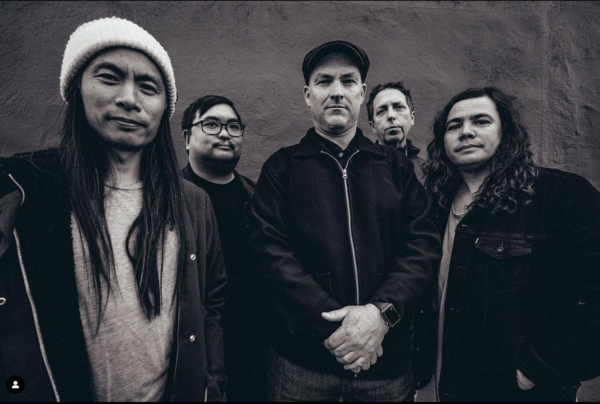 There is a lot of pressure on this recently reunited group. Original members Jonathan Caro (the voice of Stairwell) and Zack Shultz are joined by former members of Bloodshed, Rainy Days, and Unashamed. It is a super group that is something I personally know will far exceed the hype placed upon them. The band recently released a new song and has more in the works plus a stop at Furnace Fest 2022 later this year. If you are unfamiliar with the band, start with their 1999 release "Pacific Standard Time", and 2001/2003 album "The Sounds of Change". Whatever you may have heard prior to those two was an entirely different band 😉
11. Homeplate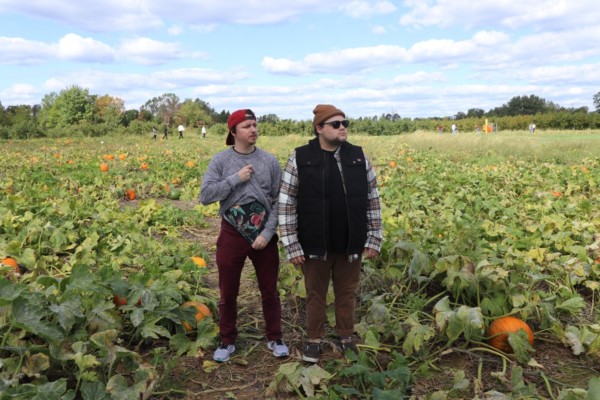 This former IVM pop-punk/easycore band called "Homeplate" dropped a debut that was a strong as could possibly be, back in 2020. The band is back this year with their brand new EP, their 2nd release, titled "Welcome to Breitenstein". It dropped back in January and is full of the same great fun that was found on their debut and amped up a notch. This talented group is sure to impress fans across the globe who DO discover them somehow through digital networks and the marketing skills of their new label home – Small Step Records. Make sure to give them a listen.
10. Former Ruins
This is one of the strongest new "indie" acts that I have heard this year and it has taken me by complete surprise. The project just dropped 2 new songs, "Sparrow Eyes", and "Doxology". This sound of Former Ruins is unique but somewhat familiar. It's like you've heard something this good but then you haven't. I call it a hybrid mix of sounds from artists like John Mark McMillan, Hozier, My Epic, Peter Gabriel, and maybe even a little U2. It's completely original and awe-inspiring. More new music coming this year.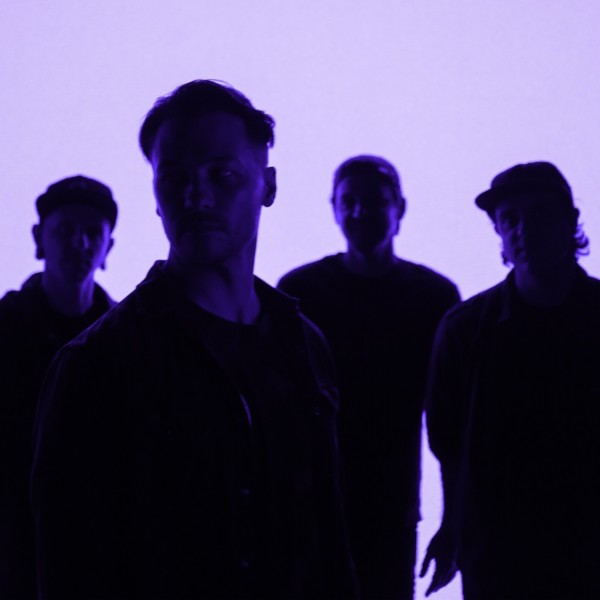 This new pop-punk/easycore band surprised just about everyone late last year when they began releasing their first singles. The band has nearly released an entire album worth of their new songs and I think that was the plan. Their songs are perfectly fit for radio and long drives singing your guts out with the windows down and shades on. This is great independent music and will surely impress even the most hardened, cynical, scene critic. Check out a couple of songs below and make sure to listen to another new one, this Friday (as of this writing).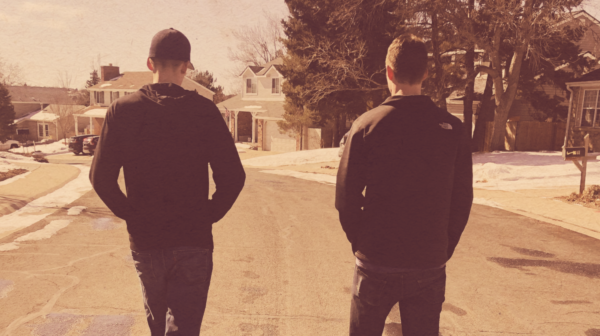 I'll tell you right off the bat, this band would be tied for #1 if they had a brand new album or ep out today! Since they don't, they've fallen all the way back to the 8th spot lol (ooooo, aaaaaahhh). "Searching In The Sarchasm" was a masterpiece and a step up from their debut EP, released on Indie Vision Music back in 2018. "Searching in The Sarchasm" had all those glorious, catchy, single-worthy pop-punk-rock songs the group has become renown for but amped up the quality and focus. Grandpa Loves Rhinos features brother Seth & Paul Hyde who both happen to be members of the military. So while they take a break from saving the world and stopping bad guys in their tracks, they have time to compose some of the best music out there and gain fans as a result. Their clever use of catch phrases, pop culture references, and plenty of nostalgia to go around, earns them a top spot on any list, including this one. The band is secretly working on a follow up but when it comes out, is anyone's guess. I'm hoping these guys can aim for 2022 but we'll see. Oh, and check out Paul's new record label – Small Step Records while you're at it.
7. Watashi Wa
So I was a little torn on featuring this band on an "indie" list since they are signed to Tooth & Nail but after all, T&N is an indie label again and not connected to a major label. Watashi Wa were a band who released 2 albums on Bettie Rocket, several compilation songs including a Police cover then ended up on Tooth & Nail for the release of their epic "The Love of Life" album and "Eager Seas" which was actually Eager Seas but recorded by Watashi Wa which became Eager Seas and then Lakes which became Eager Seas again and now back to Watashi Wa. Whew, that was confusing. Anyway, the band drops "People Like People" in May on T&N and have dropped 4 singles so far as of this writing featuring some heavy hitters as guests like Matt from Relient K, Stephen of Anberlin, Louis from Gasoline Heart/Tenderfoot/Dear Ephesus, and Josh from Dogwood. More will appear on the complete album. The sound is different from the past with more of a modern alternative take similar to Lovelytheband, Foster The People, X Ambassadors, mixed with a bit of their past, as well as Anberlin, Acceptance, Juliana Theory, etc. It's an interesting combo and while the songs might take a bit to get used to, they are catchy and will get stuck in your head for days. Catch the band at Furnace Fest later this year.
6. Empty Atlas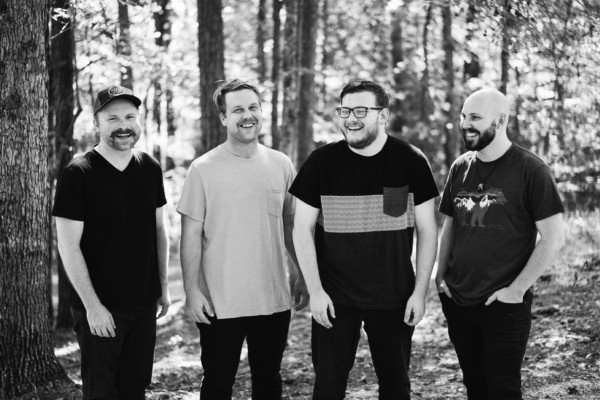 This is a super chill group with a new song "Matador" that absolutely rules. The band harkens back memories of groups like Manchester Orchestra, Damien Jurado, Mumford & Sons, Band of Horses, and even Cool Hand Luke. They are a relatively new group and are an exciting act to keep your eyes on. New album out this year and it's sure to be a blast.
5. Gametime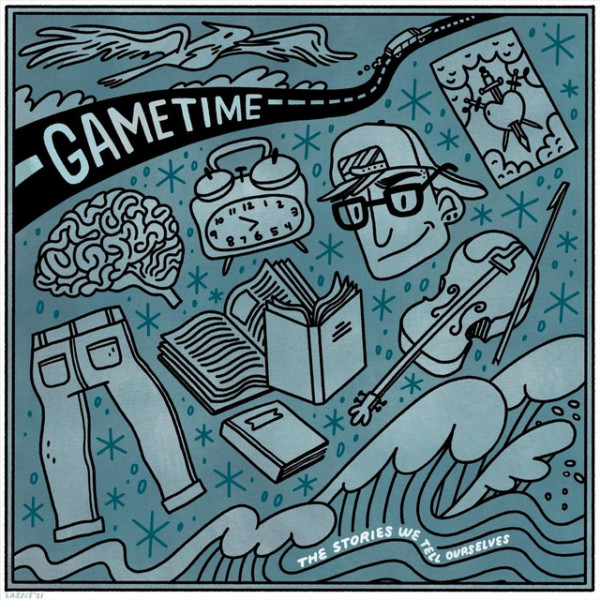 Gametime were a melodic punk act that existed in the early part of the 00s. They released some demos and an album then seemingly called it quits just as their star was starting to shine. The band came back last year with some new recordings and a new single "In The Face of It", this year. Their sound will appeal to fans of bands like The Swellers, Slick Shoes, Rufio, Amber Pacific, Yellowcard, Ataris, Relient K, Millencolin, and even a little MxPx. It's exciting and inviting, sure to win over even the most skeptical among us. Extremely talented band with a bright future ahead.
4. Nate Parrish

Nate Parrish has appeared on a couple of these "lists" the past few years so I am regurgitating the same plot lines which is, you must check out the music of Nate Parrish! Nate just released his 2nd full length titled "Soul Surgery" in April of 2022 and it is his best music without a doubt. Everything you loved about his debut and recent singles released with the most sincere honesty and punk rock spirit. You haven't heard music quite like this before with the passionate vocals and subject matter of a man living his best life with all the questions, doubts, insecurities, love, pain, and anger flowing through the music he creates. It's original, thought provoking, and spiritually engaging. Great music for modern times.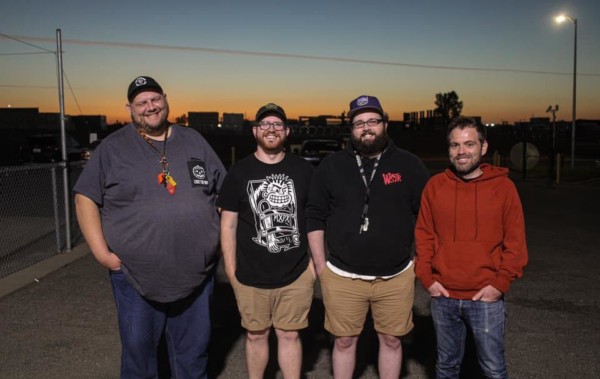 So Light The Way and Nate Parrish are virtually tied for this entry but I have separated them by one point nonetheless. I guess Nate gets a point taken off for ruining Indie Vision Music with his "single" release so there's that 😉 Anyway, this band just dropped their full length "Long Story Short" and it's everything you loved about the band's prior releases but with even more diversity in sounds and the presence of Christian Moore's dual vocals alongside frontman/guitarist – Andrew Carlin. It's a great approach, especially for fans of bands like Set Your Goals but here we have sounds entirely original and in the style of Light The Way. Make sure to give their new full length and all their prior material, a listen. Released on Small Step Records April 2022.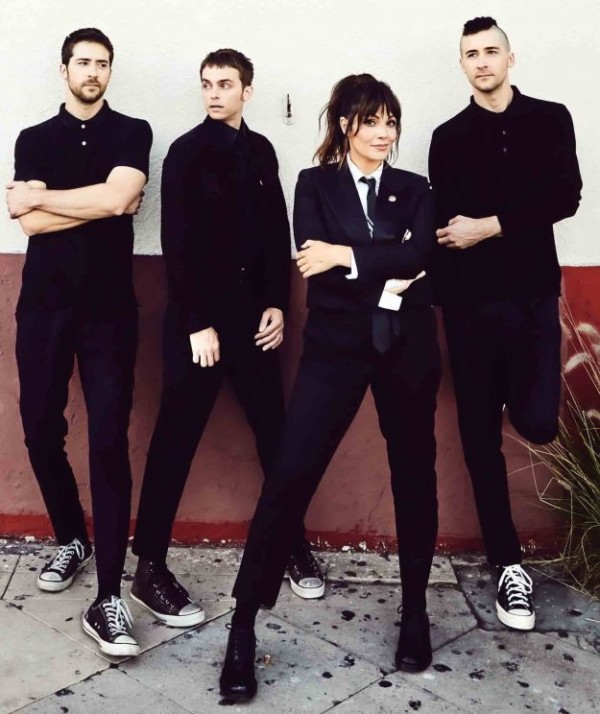 Whoa now, settle down, I know what you're about to say. Hear me out, this is an absolutely stellar band led by a fiery female vocalist (Aimee) that is unlike any other playing right now in 2022. No, this is not The Distillers, no this is not Dance Hall Crashers, no this is NOT Save Ferris, and certainly not No Doubt, nor is this Rancid, this is The Interrupters and they are going to kick your butt no matter how you look at it. Yeah I know, this isn't a "Christian" band at all but if you look at this entire "list" above, you'll see a recurring theme of diversity and my ever evolving tastes. This band has several full lengths under their belts and a new one due out in August (2022). Their first single "In The Mirror" just dropped this past week and it is without a doubt one of the band's stronger numbers. I love that they keep the ska-punk alive when most other artists are too afraid to touch it and they don't back down from embracing their roots. Bands like this were huge in the 90's but by the turn of the new millennium, the style started to wane and a lot of those kinda, skaish, poppish, punkish-like groups folded. In recent years some of the legends are back and others have been releasing new albums like it never went out of style. I think The Interrupters will single handedly breathe new life into a genre most people haven't given much notice too in a decade. When was the last time you turned on a major FM station to hear a ska-punk song? Yeah, ain't happening but with The Interrupters it really is (a few here in Los Angeles are already spinning the new song). New album "In The Wild" due out August 5th through Hellcat Records.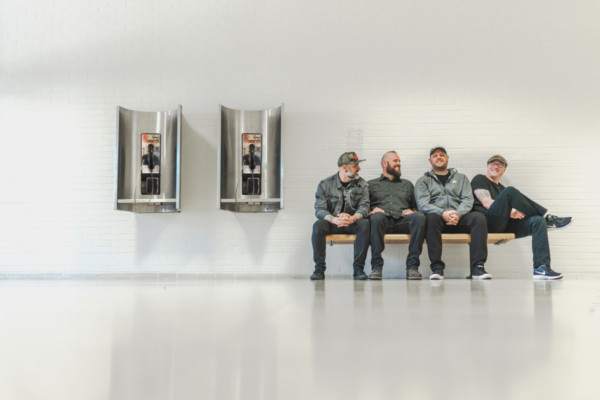 I am so excited for this band's new album/EP, you don't even know. After the band released the single "Empire on Fire" in 2021 and new single, "You Do The Talking", a month ago (2022), you know you are in for quite a surprise. The diversity found on this band's recordings and their unique capability to move you with melodic rock songs that don't lack in substance, puts them in a league of their own. If you remember their 2019 full length, "Silos & Smokestacks" that DID release through Indie Vision Music, you knew that every song on that record was a "hit" waiting to happen. They were all enjoyable songs and these 2 recent singles are certainly no exception. There is so much quality music to release this year and Names Without Numbers are by far one of my most anticipated.