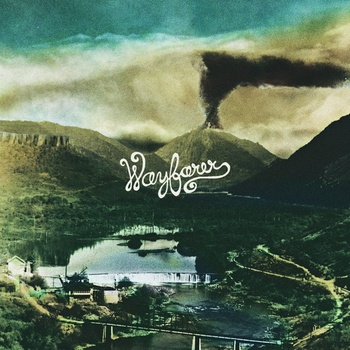 Band: Wayfarer
Title: The River
Label: Independent
Release Date: July 22, 2012
Reviewer: Jessica Cooper
Track Listing:
What Wondrous Love is This?
Alas and Did My Saviour Bleed?
How Long (Love Constraining to Obedience)
Shall We Gather at the River?
Jesus, Savior, Pilot Me
Lately, it seems to be that this trend of "recycling hymns" has become quite popular, and Wayfarer has managed to do it with a fresh style. Bands like Ascend the Hill and even Mumford & Sons have stuck to the more traditional cover style, as far as melody and rhythm are concerned, keeping the simplicity of original compositions intact. There's an obvious difference with The River right from the beginning.
The sound on this EP is airy and reminiscent of Fleet Foxes, which I love. The band describes their aim as playing "repurposed hymns and spiritual songs" and that comes through when you compare each track to its original version. I think it's been done well, and the harmonious vocals remind me of the Beach Boys. I know they can't take credit for any of the lyrics, but the way they present familiar words is pretty refreshing.
If there's anything about this EP that really stands out, it's the overall composition. The laid back sound resonates pretty well with the traditional approach to each song, and adds a newness to not only the genre, but how songs that have a clear direction with or without music can really be livened up with such simple musicianship.
Overall: This EP seems like a good start in the right direction, and I look forward to hearing more from Wayfarer. The River is available for free download on Bandcamp, and is a total ear-pleaser for those of you who love remakes of traditional hymns.
RIYL: Fleet Foxes or the Beach Boys.