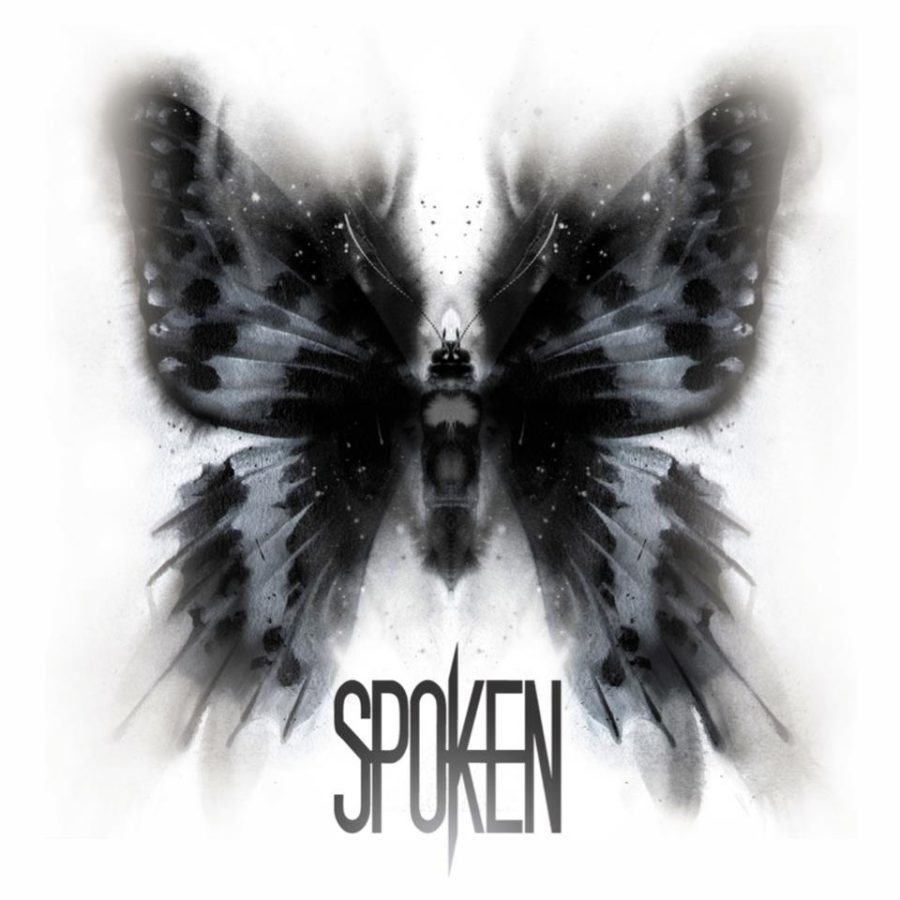 Artist: Spoken
Album:  Illusion
Label: E-One Music
Release Date: 02/12/13
Reviewer: Lee Brown
Tracklisting:
Stand Alone
Beneath the Surface
Don't Go
Through it All
More Than You Know
Remember the Day
Shadow Over Me
Accuser
Take Everything
Tonight
Calm the Storm
Illusion
I'll be honest, in my initial listen to Spoken's triumphant return to the world of music, I was ready to give out a "4" (I've been giving too many "4's" as it is lately). I was ready to state that although this is a seriously good album, it simply doesn't live up to the powerful catalogue Spoken is known for. I was ready to say that some tracks are just a little radio-friendly for what I'm used to from the band that have put out more than one album I would consider giving a perfect score to (Last Chance to Breathe is one of them, I'll let you guess beyond that). I was ready to say those things… but, I'm not going to, because those things wouldn't be anywhere close to the truth.
Simply stated, the more I listened to Illusion, the more I was sucked in to an experience I was ready to hear over and over again. The more I listened, the more I heard layers of subtle sounds and instrumentation. The more I listened, the more I heard Matt Baird's signature vocals that are simply unique in sound and execution. The more I listened the more I heard what drew me to Spoken many years ago with What Remains, inspired me with A Moment of Imperfect Clarity and Echoes of the Spirit Still Dwell, and simply floored me with Last Chance to Breathe.
Illusion is an album that grows with each play through. It's heavy, yet somehow tender. It's soft, yet somehow aggressive. Matt's vocals are as impassioned as always, yet there is also a certain gravitas that only comes through years of pouring your heart into something you love. There are a few moments here and there that are just slightly less than perfect, but these do little to stop the onslaught that is that triumphant return to music from one of the best bands of the last decade and a half.
As you can see above, there are two sides to Illusion. On the one hand, you have the hard and heavy sound unique to Spoken simply because of the higher registers Matt sings in. On the other hand, you have impassioned songs that are neither soft-rock nor power-ballad, but are softer and more ballad-esque than what most hard and heavy bands are able to pull off. As any fan of Spoken will understand, this album has some serious range because Spoken (Matt) has spent years perfecting both of these seemingly divergent elements of sound and bringing them together into a peerless blend.
Illusion starts out brutal and heavy with "I Stand Alone." Subtly pulling imagery from the Biblical Story of the three Hebrew men (VeggieTales simply calls them Rack, Shack, and Benny) who are thrown into a furnace for their devotion to God; "I Stand Alone" bleeds with the imagery of Matt standing "alone in the fire" being haunted by past mistakes. However, after a rousing chant of "I am not alone," the lyrical point of view shifts to where he is facing the "flames" of his past mistakes and challenging them. Though it is never directly addressed, the implication (and draw from the Old Testament imagery) is that God stands in the fire with him. Hence the, "I am not alone" chant.
"Beneath the Surface" continues with harder riffs and aggressive vocals that then break into a melodic chorus full of that signature Spoken style of beauty in the midst of aggression. "Beneath the Surface" explores the moment we face our fears, mistakes, and doubts that cause us to "fall into the dark," but screams into the darkness "I am alive." In this, it is similar in progression to "I Stand Alone."
"Don't Go" starts out with one of those musical moments I just didn't "get" at first. For just a brief moment, Matt's vocals are overly gruff and a little strained. Luckily, this issue is resolved as soon as the pre-chorus begins and Matt returns to a more melodic style. The more I listened to the song, however, the more those gruff vocals started to stand out in the right way. I actually started to jump from other album reviews just to hear those strained vocals again. So, I became a fan of what was done. It worked. It gave the album even more range that I wasn't expecting. "Don't Go" seems to explore those difficult relational issues where we just feel like walking away. The chorus, for example, proclaims: "Close your eyes, remember me the way I was before. I can't let go. I'll never make it alone. Just stay with me and we can weather the storm. You say you love me. Say please don't go." In the end, "Don't Go" became an album highlight for me.
"Through it All" starts with some near island music tempo on the guitars, but quickly shatters back into vintage Spoken in execution. As with "Don't Go" before it, "Through it All" is a track to highlight on the album. At first listen it is a little too radio-friendly hard rock, but it is another song that quickly grows on you. The fact that this song will be played on CCM Christian radio stations shouldn't sour hard music fans on the quality track this really is. "Through it All" repeats the imagery of "I Stand Alone" as it proclaims, "But, through it all, we've been thrown in the fire, we've been lost in the flames, but we will rise from the ashes again." Where the former track implies God's presence, however, "Through it All" proudly proclaims, "You are all that I have. Everything that I need. You're the One that I run to. Everything I believe. I believe."
"More Than You Know" continues with a softer pace and less-aggressive vocals to deliver a solid ballad-esque piece that explores the heartache and devotion of relationships. The message of "you're so much more than you know" doesn't seem to be meant as an inspiration for everyman to live life more fully, but a song written to someone we share our heart with in loving relationship. "More Than You Know" is softer even than "Through it All," but due to the subject matter that choice seems and feels very appropriate. For some, this will be a skip-through track, others will find quite a lot to relate to as they reflect on the imperfect person they have been towards those they love.
"Remember the Day" asks the listener to look back on their life and remember the day "you gave your life away." In many ways, it's a call to arms to remember "that life is a treasure, a gift from above," and recognize where God has brought (you) through so much in the past, with the implication that He can and will do it again. Matt Baird himself explains the deeper meaning on this track (as well as "Shadow Over Me" and "Accuser") in our exclusive interview. Be sure to check it out when it drops in a couple days. As with the last couple songs, "Remember the Day" is a little more radio-friendly and is on the softer side of the album. Also in line with before, this is not a bad thing and serves to provide a wonderful dichotomy to the album that serves to make Illusion new and exciting with each new listen through.
"Shadow over Me" provides one of the best examples of the other side of that very equation. Though it starts very melodic, the moment the chorus hits a sort of beautiful aggression takes over. All in all, this is my favorite song on the album, which is saying a lot with what is still to come. "Shadow Over Me" addresses the spiritual attacks we face in life and those seemingly dark presences that dispel when we "look to the horizon…and stare into the eyes of grace."
This aggressive pace is also matched and furthered by "Accuser" as it begins building to some of the heavier elements of the album. In so many ways that I can't exactly put my finger on, "Accuser" feels like it would be at home if it showed up on a Project 86 album and has more than a little in common with their song "Destroyer." The vocals and nice and growly, the theme is nearly the same as "Destroyer," and yet the end result is purely Spoken from start to finish.
The next three songs seem to focus more in on God and our attempts to find our way to him. All three are on the lower-key side of things, but are also some of the most personal and empowering songs on the album. "Take Everything" is a song of complete abandonment into God's arms. "There's more than love on the line. I'm begging you for life. Take what you want from me. Take it all. The air inside of me. My heart is Yours for the taking…. take it all, You are my everything." Musically, this song reminds me of "From the Inside" off of Last Chance to Breathe.  Just like "From the Inside" this track would be amazing as a worship song. Also, just like "From the Inside," it just goes to show how Spoken can take heavier and less CCM-friendly fare and prove the serene beauty inherent in it.
"Tonight" is a powerful anthem that addresses where we are "still searching for the answers, the meaning of it all," but cascades into the uplifting chorus; "Tonight I feel so alive. Tonight I leave it all behind… I'm just so alive tonight. Tonight I've found the will to fight… But, I'm just so alive tonight." The worshipful trio concludes with "Calm the Storm." Just as "Take Everything" harkens back to "From the Inside," "Calm the Storm" harkens back to "How Long" from A Moment of Imperfect Clarity. From the rock styled guitars, to the pop-infused chorus, "Calm the Storm" has a unique feel from the previous two tracks, yet is perfectly fit in that they could all be used as eyes-closed hands-in-the-air worship songs.
"Calm the Storm" is the song so many need in their lives right now. With the world around us in chaos, so many need to turn to God and simply say, "Never let me go. Calm the storm inside my heart… With the weight of tears… never let me go, be the hope when the world is crashing down. Come wrap Your arms around me. Calm the storm inside me." With the fading guitars at the close of the song, this would have been a sublime way in which to close the record, however, one last track remains.
"Illusion," the title track of the album, takes things out on a hard and heavy note. While the band could have chosen to close with the worshipful and somber, yet fully uplifting tones of "Calm the Storm,"they have instead decided to end with one of the heaviest songs on the album. And yet, "Illusion" is the perfect close to the album. The message (outlined in our exclusive interview with Matt), the musical arrangement, the powerful vocals, and so much more serve as a perfect cap on an amazing album. Lyrically, "Illusion" does not disappoint, bringing in elements (fire, the dark, being alone, hope in God, no more fear) of many of the previous songs and ending by pointing towards a brighter tomorrow through the One who holds us in His hands.
Overall: Spoken returns with a powerful and nearly flawless album that is beautifully aggressive and powerfully tender as it balances two distinct sounds that few other bands could blend so masterfully together on one album. Those fans who have waited five long years for another masterpiece from Spoken will not be disappointed in the least, as Illusion easily deserves to be mentioned in the same breath as Spoken's best works Last Chance to Breathe, A Moment of Imperfect Clarity, and Echoes of the Spirit Still Dwell. Those who are unfamiliar with the band owe it to themselves to check out what can happen when intensely heavy and yet intimately soft natured music can sound like when executed properly. Spoken may have left us all waiting far too long between releases, but what we're getting is more than worth the wait.
RIYL: Thousand Foot Krutch, Project 86, Rage Against the Machine, Blindside
*Reviewer's note: IVM will have tons of exclusive Spoken content in the weeks prior to release. Be sure to keep checking back as we unleash our exclusive interview with Matt Baird (front man), and we'll be dropping plenty of "Spoken week" content similar to what we did with Love and Death last month. I promise… you won't want to miss it.