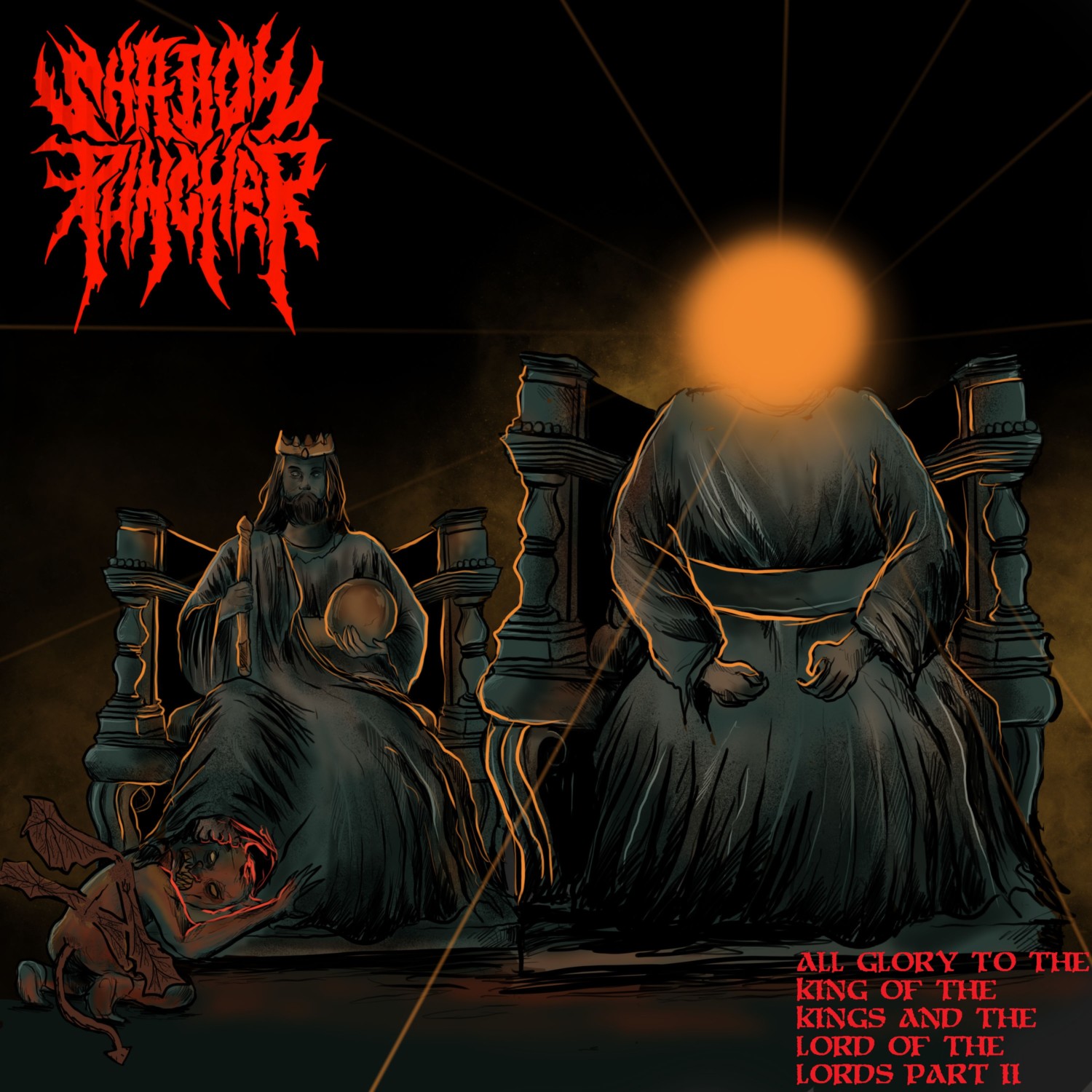 I've reviewed 3 different releases from Shadow Puncher (for 2 different publications), and one of the things I've noticed is the diversity of sounds and influences on each project. While the one-man band from Norway functions within the death metal genre, each release has a different feel. The earliest material had a strong thrash influence, then moved into a djent-heavy sound. This EP is the first to utilise keyboards in a prominent way, thus adding a progressive element.
After a 1-minute ambient keyboard intro, "One End of Heaven" rips into the speakers with brutal rhythms, blastbeats and plenty of time changes. This track competes with some of the better brutal DM songs in the Christian scene. It's hard to believe this is only a one-man band, and even harder to believe this is the same band that released the interesting but comparatively meagre Shadow Puncher (reviewed in IVM) just 2 years ago.
"The Sheep and the Goats" begins with another keyboard intro, almost electronica in style, followed by a heavy rhythmic guitar attack that initially echoes the keyboard rhythms. This song has an almost deathcore vibe to it in the crunchy rhythms. But core-haters, don't worry, there are plenty of traditional metal forms in the track too, with lots of thrashy sections as well, before decrescendoing back into the keyboard part. Interesting for sure.
The EP moves on to another keyboard intro for "Death Could Not Hold Him," but this time it comes in the fashion of 80s prog rock/melodic metal rather than electronica. Again the overall style is thrashy death metal, but the proggy keyboards add a layer of ambience that sits really well here, particularly when matched with the melodic guitar leads. It's hard to describe, but this is definitely one of more interesting tracks on this EP.
"Voice of the Lord" is another more conventional death/thrash tune with chunky rhythms, syncopated riffs and multiple time changes and rhythm changes. Album closer "Wide is the Gate" has some choir voices, orchestral sounds and a clean guitar with some spoken word poetry. This creates a sort of post-hardcore feel, and then transitions to some metallic guitar rhythms (almost a nu metal style) with choir voices, which finally gives way to an almost black metal bridge, then back to a progressive death metal sound. It's not nearly as disjointed as they may sound, and is actually quite effective.
Overall this may be the band's strongest effort yet, and it's certainly the most diverse. While I don't have access to a lyric sheet, the song titles as well as what I can pick up from the shouted and growled vocals show a straight-forward worshipful and evangelistic take on things. The EP is available on Bandcamp (link below) on a pay-what-you-want basis. If you enjoy it, be sure to throw the band a few quid.