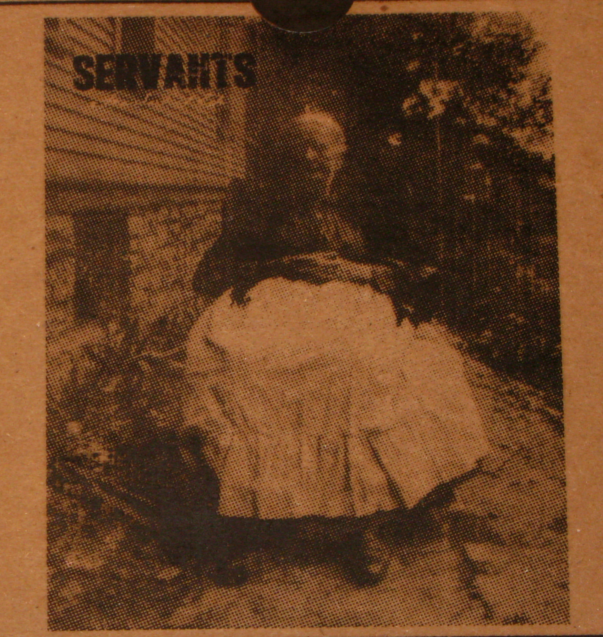 Artist: Servants
Title: Standard of Life
Label: The Motherland Collective
Release Date: 07/16/2012
Reviewer:  Steven A. Cosand
Tracklisting:
Standard of Life
Revoke
Walls
The term 'melodic hardcore' has always been something I've been very cautious and weird about. As somebody with a strong background in classical music I have been strangely drawn to bands and artists that make music sounding like power tools, chainsaws, etc… Needless to say there is hardly anything melodic about that. Servants is a 3 piece band from New England (MA & CT) that writes and experiments within the realm of melodic hardcore.
During the beginning of the title track it is quite obvious that Standard of Life is very guitar oriented. This immediately reminded me of a less angst ridden Shai Hulud. Standard of Life even prances around the vibe of the current Converge sound without the pummeling Kurt Ballou tone. Somebody might hate me for saying this, but I even hear some elements of 90s screamo mixed in there. Maybe I am absolutely wrong, but Servants has a quite unique sound.
The production of this EP is not exactly flawless, but it's rather good in comparison to their previous demo. The guitar tone is bold and paired well with the bass making this three piece band sound quite big. Servants does a good job at challenging the heavy mosh and breakdown-esque characteristics of hardcore, but the noodly guitar licks and melodies during 'Walls' caught me a little bored as it is drawn out in a fairly lengthy manner. The EP ends with a mid tempo drive that fades out with gang vocals.
Overall: I am very eager to see this band live. I am also quite curious to see how a second guitarist might make an impact on this band in their songwriting, but then again maybe not. I would love to hear more from these New England Hardcore Heavyweights. I recommend if you are a fan of hardcore and punk, but looking for something unique. Stream it on their bandcamp.
RIYL: Continuance, Shai Hulud, Beards…