Album Review :
Future of Forestry - The Piano & Strings Sessions
By Carter Fraser in Reviews | Comments closed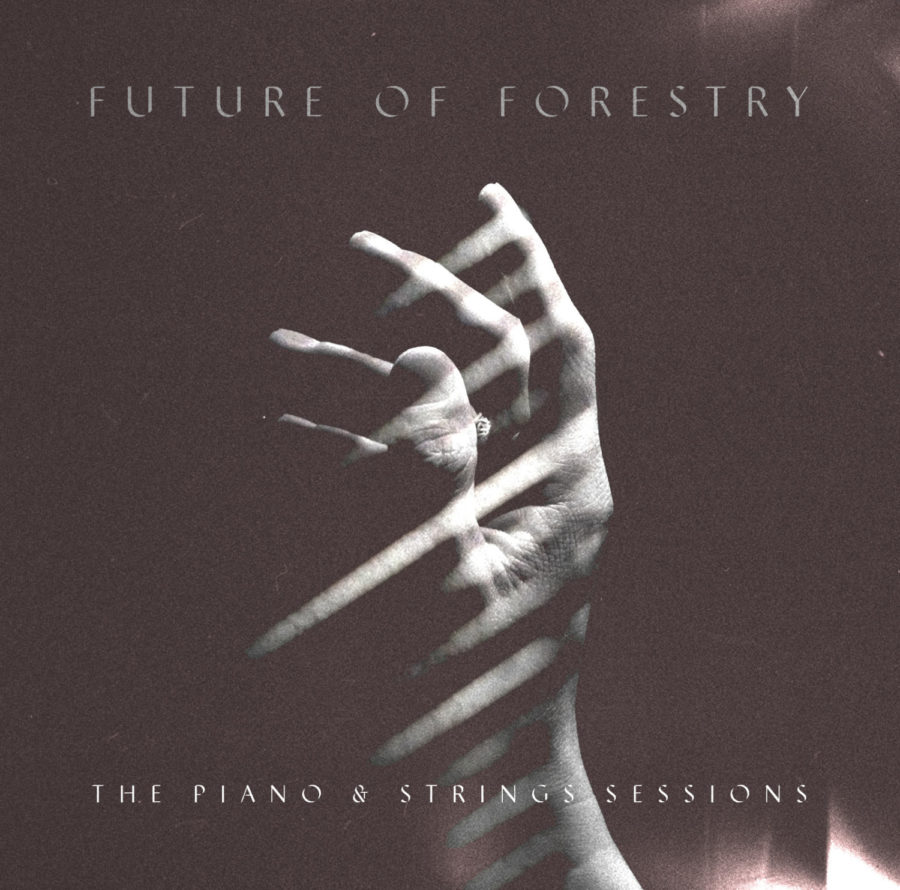 Artist: Future of Forestry (iTunes)
Title: The Piano and Strings Sessions
Label: Sound Swan Records
Release Date: 3/18/14
Reviewer: Carter Fraser
Tracklisting:
You

Slow Your Breath Down
As It Was
Horizon Rainfall
All I Want
Hallelujiah
Traveler's Song
Re-recording your own songs can be a tricky thing. Artists may want to take fresh looks at past songs but all too often they do so without really adding to what's already been artistically accomplished. Following up the quick-released Young Man Follow, The Piano & Strings Sessions is exactly what it's name suggests: new versions of old Future of Forestry songs, stripped down to only pianos and strings. It's essentially an acoustic album with a stylish twist, and with that it has the same potential pitfalls as an acoustic album. Some acoustic versions of songs are simply just the song as it was, unplugged. Others expand upon the original so much that they are essentially separate songs entirely. And so with a full album (or EP) you expect there to be some new artistic ground explored, not just "songs you've already heard with pianos and strings only."
The Pianos & Strings Sessions is some of both. Its best quality is the fullness to which it shows off Eric Owyoung's tender voice. The intimate production lets you hear the crispness of his voice with minimal instrumentation. The Pianos & Strings Sessions is like listening to At Home with Owyoung at times, especially at its softest moments. While Future of Forestry are known to have grandiose tendencies, this EP is mostly the opposite, and Owyoung's capability as a singer is the main selling point. Overall, the renditions vary from beautiful and poignant to a little unnecessary. Plus the melodrama of hearing only strings and pianos for 30 minutes can get a little tiresome after a while, though it's almost to be expected.
The bookending tracks are arguably the best, the first being Young Man Follow's "You," which hid from me a bit in said album's less memorable second half. This is probably the only rendition on the EP that I prefer to the original. Originally a mid-tempo song, the strings/piano version cuts out the typical Future of Forestry indie rock instrumentation that didn't really add anything to the original. The vocal melody carries the song in both versions, but this new one really highlights the beauty and intentionality of the lyrics while bringing what was a subtle strings melody to the forefront. "Traveler's Song" is the most changed song, now essentially a piano ballad. It hangs in a tense balance, fragile, like a warning that things are changing for better or worse, laced with the fear of the change but the promise of beauty in the things to come. It's easily the most graceful cut here, and it serves as a stunning finish to the EP.
The others are a mixed bag. "Slow Your Breath Down" was surely revisited as a fan-favorite, but there's honestly nothing that could be done to improve upon it. This version just sounds like tinkering with perfection, and leaves the listener reminiscing on how good the original was. Deeper tracks seem like better choices to mix up, and "Horizon Rainfall" is a great example of this. The strings/piano version nicely accentuates the moodiness of the original cut. That said, another big song "All I Want" was an excellent choice, replacing the crunchy guitars with still-epic strings.
Overall: I can't say I would recommend any of these new versions over their originals with the exception of "You," but there are still some great renditions on The Pianos & Strings Sessions.  I wouldn't recommend new listeners start with this EP by any means, but fans itching for more should find at least a few of these stripped down cuts to be really worthwhile.
RIYL: Denison Witmer, Bon Iver, Josh Garrels, Gungor