Album Review :
Faithful Unto Death - Give Up, Grow Old
By Steven Cosand in Reviews | Comments closed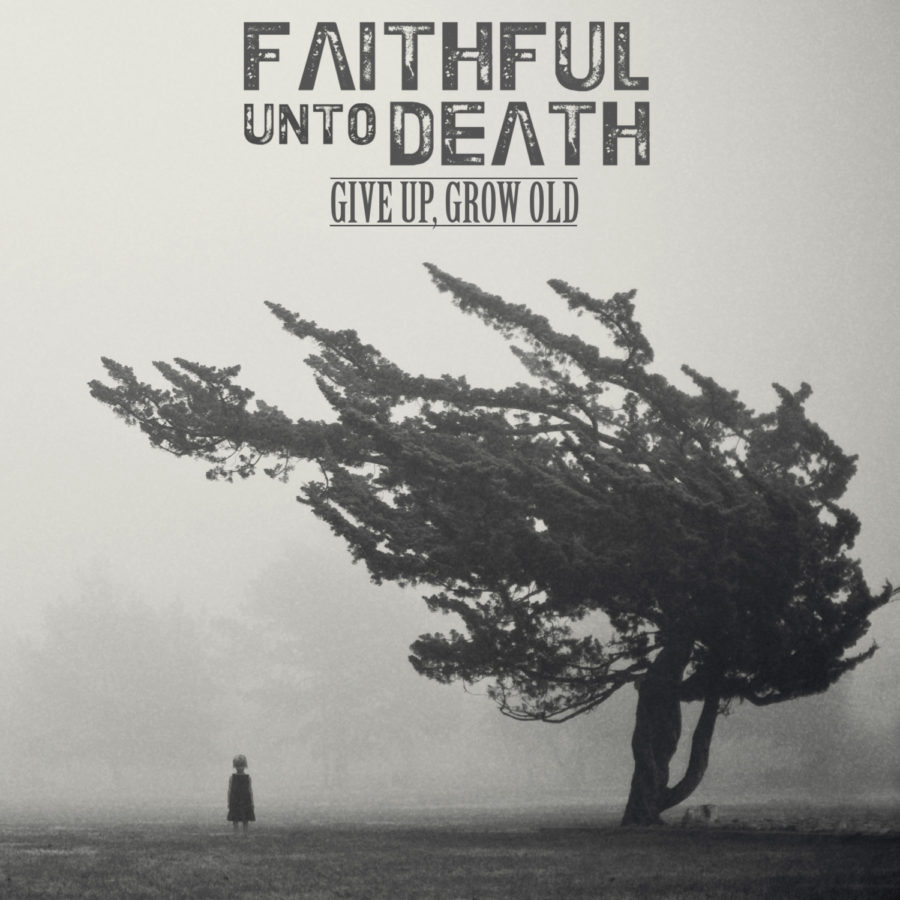 Artist: Faithful Unto Death
Title: Give Up, Grow Old
Label: Self Release
Release Date: 06/08/2012
Reviewer: Steven A. Cosand
Tracklisting:
Give Up, Grow Old
Love Devoid of Feeling
The Other Son
Yemkela (Blindside Cover)
I'm not exactly innocent when it comes to drop tuning guitars in order try and achieve ridiculous and heavy guitar tones, but at times I feel that this whole "djent" thing is a little beyond me. Let's face it, sometimes choppy and tech metal riffs can become overwhelming. It's okay to turn off the Meshuggah records to listen to mindless radio music from time to time. The most recent release from Faithful Unto Death searches for something a little different from the genre.
The gritty guitar tone pummels through the beginning title track. It is also accompanied by the spoken word of Martin Luther King Jr. from his "But If Not" Sermon. The lyrics in "Give Up, Grow Old" challenge apathy in the church with the words "If growing old means giving up, then I'll stay young forever." The vocalist has a higher range of dirty screams and you can almost hear his delayed spit into the mic prior to the closing breakdown. Heavy and gross. I mean that in the best way possible.
There is something so organic about this music which has me struggling to find words that perfectly describe it. "Love Devoid of Feeling" features a moving chorus that sounds very natural. There are clean vocals perfectly fitting and a soft guitar lead, but nothing about this music is weak or sluggish. "The Other Son" starts off with some minimal delayed clean guitars reminiscent of something like Explosions In The Sky or Mogwai, but soon switches into technical and sludge driven guitar riffs. The palm mutes and slight changes in rhythm throughout the record bring out a real contrast which I find to be quite unique. Nothing about this music is boring or repetitive.
Overall: Give Up, Grow Old is kept short with just four songs. It features only three originals and a cover from the Swedish band, Blindside. Give Up, Grow Old is an extremely impressive release for such a young band without much of a repertoire. These songs are very well written and I am anticipating more from this band. You can listen to Give Up, Grow Old on their bandcamp.
RIYL: Meshuggah, A Plea For Purging, Blindside