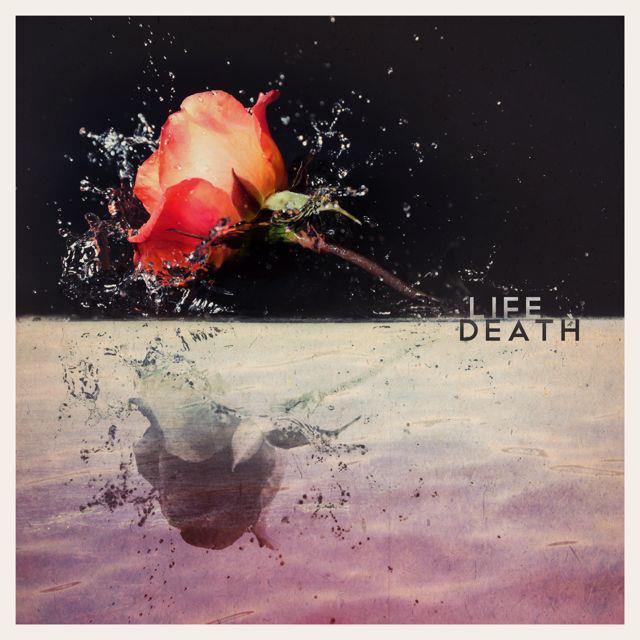 Artist: Devin Shelton
Title: Life & Death
Label: SCP Records
Release Date: 1/22/13
Reviewer: Ian Zandi
Tracklisting:
Cancer
Surrender
Across the Ocean
Agree to Disagree
Worse
Land Mine
Crumbling
Tear You Apart
Trust
So Far Away
Since Devin Shelton's departure from Emery a few years back, Emery has released We Do What We Want. Soon after, two of the band members formed an acoustic side project and released their self-titled debut album Matt & Toby. Now it is Devin's turn to take the stage with his solo effort Life & Death. The album follows the path that Emery paved but adds some new twists as well.
Ironically starting off big, bold and alive, the opening track "Cancer" intrigues the listener. The song entails that you invest into the emotional aspect of the album. The verses are laden with heavy bass and keys until we hit the bridge of the track where Shelton lets it all out. Though the lyrics and theme are obviously much different, Devin's tone and the song structure are reminiscent of Kutless' "Smile".
"She reaches over and takes my hand/because she knows I can't let her go.
This cancer has taken all that she's got/but someone has to be strong.
I'm gunna need you to know/that I am nothing without your love.
I don't think life without you is a life worth living at all."
On the equally strong "Surrender" and "Across the Ocean", the topics of love and loss carry on.  It is clear that Devin is haunted by the memories that he used to share with his loved one as he sings his songs in anguish. I cannot truly put into words to describe the feelings that Shelton conveys over the syllables that he pours out so perfectly.
While "Agree to Disagree" is also a strong track that follows, a good chunk of the songs of this album feel like filler tracks. I do suppose that would be a wonderful notion for someone who just wants to hear Devin Shelton croon to them (he does have an incredible vocals).  Though not horrible tracks themselves, in my opinion, they pale in comparison to the better songs found here. Tucked in with the fillers, there is a re-recorded version of "Crumble" (the song was previously available as a bonus track on the iTunes version of We Do What We Want).
The album closes out with a softer track by the name of "So Far Away".  The incredible closer is undeniably a straight-up worship song.  Not only that, but it also uses oceanic imagery to depict God's love for us.
"If I was a ship/I'd be lost at sea. 
The wind breaks me down/the waves crash on me.
Alone in the dark/with no hope to see.
But I know you'll come/to rescue me.
Cause your love/runs deeper than the ocean does.
It lifts higher/higher than the heavens above.
Your grace/takes me by the hand/and leads me home again
When I feel so/ I feel so far away"
Now I must admit, I am a sucker for ocean-themed worship songs ("Ocean Floor" – Audio A, "Flood" – Jars of Clay, "Oceans (Where Feet May Fail)"- Hillsong, "Ocean" – Ten Shekiel Shirt, etc.). Despite my biased opinion based on a vast space of deep blue liquid, this song is a very fine method of ending the album. It puts an end to the hopelessness and sorrow by turning to the love that can never run dry. I could not think of a better way to end such a record. It gives the release the feeling of being whole and complete. This feeling is not one that is felt often. Perhaps the best example would be that of the repentance found at the end of the epic "Deathbed" on Relient k's Five Score and Seven Years Ago.
Overall: Though he may never be able to achieve the success of Emery, Devin Shelton shows us what he can do on his own. We did not receive a perfect album.  What we did get was a handful of solid rock tracks and a heartfelt worship song. No complaining here.
RIFYL: Emery, Spoken, Showbread, Ivoryline